To keep Windows functions at an optimal state, constant system updates are a must-do. Known as Windows Update, the process of essentially bringing all systems up-to-speed and up-to-date should be done regularly.
What does Windows Update do? This is an essential service that, when prompted or set up, will automatically download and install security updates on the Windows system. Leaving room for errors, it makes sense that during a system update, there can be some glitches. Windows system update errors throw the entire move into disarray. One such constant error is the Windows Update Error Code C8000266.
When a pop up on the screen with the message: C8000266: Windows Update encountered an unknown error pops up, it signifies that the system update experienced a snag. Our technicians have compiled easy means of identifying and handling this error such that it remains just that, a snag along the way.
Windows Update Error Code C8000266 Fix
We have two main methods of getting rid of the C8000266: Windows Update encountered an unknown error pop-up notification. You can either reset all the Windows updates sections or simply run the Windows Update troubleshooter.
Ways to Fix Windows Update Error Code C8000266
We will set this article as a guideline with two fixes:
Fix #1: Reset All the Windows Updates Sections
Try manually resetting your Windows Updates Sections. To get that done, follow these commands:
Simultaneously press Win+R on your keyboard to launch the Run dialog box
In the box that opens, type in cmd then press Ctrl+Shift+Enter. This opens an elevated Command Prompt
An elevated Command Prompt window should appear. Into the command line, type the following successive commands followed by hitting Enter after each:
net stop bits
net stop wuauserv
net stop appidsvc
net stop cryptsvc
The Windows Update Service, Background Intelligent Transfer Service (BITS), and Cryptographic service will stop running.
Remove all qmgr*.dat files from your system to reset all Windows Update Sections. Do this by entering this command:
Del "%ALLUSERSPROFILE%\ApplicationData\Microsoft\Network\Downloader\qmgr*.dat"
Type Y from the keyboard to confirm.
The next step is to rename the catroot2 and Software Distribution folders. Type the commands in the appropriate command prompt window and press Enter after every command:
Ren %systemroot%\SoftwareDistribution SoftwareDistribution.bak
Ren %systemroot%\system32\catroot2 catroot2.bak
Reset the Windows Update service and BITS service to their default security settings. After each command, hit Enter to execute. Type the commands below into the appropriate prompt window:
sc.exe sdset bits D:(A;;CCLCSWRPWPDTLOCRRC;;;SY)(A;;CCDCLCSWRPWPDTLOCRSDRCWDWO;;;BA)(A;;CCLCSWLOCRRC;;;AU)(A;;CCLCSWRPWPDTLOCRRC;;;PU)
sc.exe sdset wuauserv D:(A;;CCLCSWRPWPDTLOCRRC;;;SY)(A;;CCDCLCSWRPWPDTLOCRSDRCWDWO;;;BA)(A;;CCLCSWLOCRRC;;;AU)(A;;CCLCSWRPWPDTLOCRRC;;;PU)
To remove the System32 directory, type the command below in the next line followed by Enter:
cd /d %windir%\system32
Redo the Registry that is associated with the Windows Update, including the related DLL and BITS files. To do so, carefully input the following long list of commands. Don't forget to hit Enter after every command to activate them:
regsvr32.exe atl.dll
regsvr32.exe urlmon.dll
regsvr32.exe mshtml.dll
regsvr32.exe shdocvw.dll
regsvr32.exe browseui.dll
regsvr32.exe jscript.dll
regsvr32.exe vbscript.dll
regsvr32.exe scrrun.dll
regsvr32.exe msxml.dll
regsvr32.exe msxml3.dll
regsvr32.exe msxml6.dll
regsvr32.exe actxprxy.dll
regsvr32.exe softpub.dll
regsvr32.exe wintrust.dll
regsvr32.exe dssenh.dll
regsvr32.exe rsaenh.dll
regsvr32.exe gpkcsp.dll
regsvr32.exe sccbase.dll
regsvr32.exe slbcsp.dll
regsvr32.exe cryptdlg.dll
regsvr32.exe oleaut32.dll
regsvr32.exe ole32.dll
regsvr32.exe shell32.dll
regsvr32.exe initpki.dll
regsvr32.exe wuapi.dll
regsvr32.exe wuaueng.dll
regsvr32.exe wuaueng1.dll
regsvr32.exe wucltui.dll
regsvr32.exe wups.dll
regsvr32.exe wups2.dll
regsvr32.exe wuweb.dll
regsvr32.exe qmgr.dll
regsvr32.exe qmgrprxy.dll
regsvr32.exe wucltux.dll
regsvr32.exe muweb.dll
regsvr32.exe wuwebv.dll
The next step involves resetting network configurations that are possibly the causative agents of the error. There are only two commands to be typed. Make sure to hit the Enter button after each one of them:
netsh winsock reset
netsh winsock reset proxy
After following through, you can then restart the services that were paused in step 4. Enter the commands below to get the services running once again:
net start bits
net start wuauserv
net start appidsvc
net start cryptsvc
Close the Commands Prompt window by typing Exit. Hit Enter.
Restart your Windows PC for all the changes made above to take effect.
This is a long, manual way of solving the Windows Update Error Code C8000266. If you think that it might end up confusing you, then skip it and try out the steps outlined in fix number 2.
Fix #2: Run the Windows Update Troubleshooter
The answer to what causes the Windows Update error code C8000266 has been identified as several mistakes during the download and install process. If this is to ever happen and you don't want to get confused, try running the Windows Update Troubleshooter.
There are two ways of running the Troubleshooter. The first involves using Microsoft's online Troubleshooter. Microsoft's online troubleshooter will help you fix the C800026 error and other common ones. To get started:
Visit the Microsoft official website to run the online troubleshooter.
Select your version of OS from the list. Your options include Windows 7, Windows 8.1, and Windows 10/11.
Accept or click Yes when prompted to run the Windows Update Troubleshooter.
A list of recommendations and the steps to take next will come up. Carry through and work as advised by the Troubleshooter.
The second option, which you can easily control, is to troubleshoot offline using your PC Troubleshooter.
Here's how to run the Troubleshooter manually:
Launch Troubleshooter by pressing Win+I on the keyboard.
Navigate to Update & Security > Troubleshoot > Additional Troubleshooters.
On the page that opens, select Windows Update, and then hit the Run the Troubleshooter button.
The Troubleshooter will automatically launch and pick up any issues, then start working on resolving them.
Wait for the Troubleshooter to finish working, then restart your Windows PC.
Once the system has restarted, go back to doing your work. The Windows Update Error Code C8000266 should be gone by now.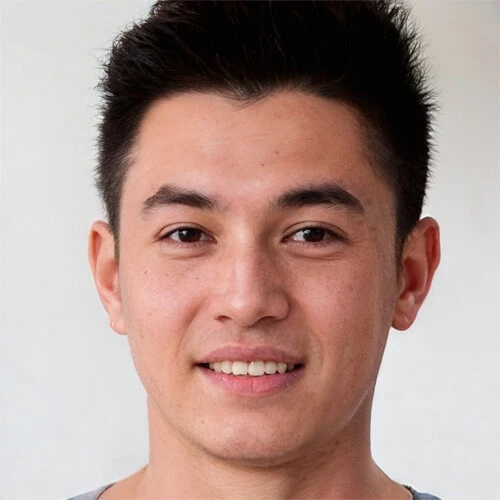 Vic is a search engine optimization expert, helping to optimize websites to make them more user-friendly. He's been in the industry for more than 10 years, and his work speaks a lot about his experience and expertise in the IT and digital marketing fields. 
Vic is the one in charge of keeping our website running smoothly and efficiently, to make sure that our readers have a wonderful experience while visiting the website. He's good at troubleshooting errors and fixing Windows issues that come up either when playing games or working on the computer. 
Vic is a certified gadget freak who feels the need to surround himself with cutting-edge technology. And this passion has helped him a lot in creating content that informs and guides users on using and troubleshooting the latest technology. He is an avid researcher who is always hungry for the latest news and updates on the most cutting-edge technology.