Back then, Windows computers had an anti-malware program that was called Microsoft AntiSpyware. In 2016, this program was given a new name: Windows Defender.
This tool is designed to secure Windows computers against threats and spyware programs. It comes with multiple real-time security agents that monitor the commonly used sections of Windows devices.
While it seems like a handy tool against threats, it does not mean it's perfect. Sometimes, Windows Defender itself encounters problems and errors. One notorious error has something to do with error code 0x800106ba.
What Is Error Code 0x800106ba?
Error code 0x800106ba may come up when Windows fails to initialize or update the Windows Defender firewall. It is likely that there are no applicable permissions available for the update, or the files required to run the update are not accessible.
When this error code shows, it often comes with the following messages:
The system's license has expired.
Your logon request is denied.
Application failed to initialize.
A problem caused Windows Defender to stop.
Windows has error code 0x800106ba.
If your Windows Defender is getting error code 0x800106ba, try any of the troubleshooting methods below.
Method #1: Re-register DLL Files.
Some problems associated with Windows Defender can often be fixed by registering certain DLL files. To do this, follow the steps below:
Open the Run dialog box using the Windows + R shortcut keys.
Register the DLL files below by entering regsvr32 followed by the DLL file name. Press OK after each command:

wuapi.dll
wuaueng.dll
wucltui.dll
wups.dll
wuweb.dll
atl.dll
Softpub.dll
Wintrust.dll
Initpki.dll

After registering all DLL files above, disable any antivirus program running on your computer.
Restart your computer.
Method #2: Disable Any Active Third-Party Antivirus Program.
If you have another active third-party antivirus program installed but want to use Windows Defender, you need to disable the former first. Otherwise, there'll be system conflicts that may result in the occurrence of error messages.
However, merely disabling your other active antivirus program won't always work. Sometimes, you have to completely uninstall it and delete all files associated with it. After that, you need to restart your computer.
Disabling any active third-party antivirus program fixed the problem for some, but for others uninstalling it worked best.
Method #3: Set Windows Defender Service to Automatic.
Windows Defender is a built-in program in Windows devices. That means its settings are already set. So if you plan to change it to automatic, expect things to be a bit tricky. But it's worth a try. Just follow the steps below and you should be on the right track:
Hover over the Cortana search bar and input services.
From the search results, select Services and right-click on it.
Select Run as Administrator. A list of all Windows services will then be displayed on your screen.
Find Windows Defender Services.
Go to Status and check if it is Running.
Next, navigate to Startup Type and make sure it's set to Automatic. If it's not, right-click on it and select Properties.
Under Startup Type, select Automatic.
Click the Start button to restart the service.
Restart your machine to apply the changes.
Method #4: Run a Quick Virus Scan.
There is also a strong chance that a malicious file has infiltrated your system, corrupting the files you need to run Windows Defender.
Although viruses are not usually to blame for stopping certain Windows components to run, there have been instances where malicious files have latched onto system files, deleting them and causing error code 0x800106ba to show.
Luckily, there is a way to prevent these malicious files from wreaking havoc on your system. Simply run a quick virus scan on your computer using your preferred third-party anti-malware tool. Once viruses are detected, remove them and you should be all good.
Method #5: Scan Your Registry Files.
The Windows Registry is a vital component of your Windows OS. Though it's merely a virtual database system, it is responsible for storing crucial data on both software and hardware. It's also where information about your screen and desktop settings are held.
This registry is also where important system settings and files are stored, including all your DLL files. When these files are corrupted, your computer's performance will be affected. In some other cases, errors such as error code 0x800106ba appear.
To ensure that all the files in the Windows Registry are working just fine, run a quick scan. You can use a registry cleaner tool to quickly and safely remove corrupted and invalid entries from the registry.
Method #6: Reinstall Windows Defender.
Sometimes, a fresh installation is what you need to fix your problems with corrupt system files. So if you are having issues with Windows Defender, try reinstalling it.
Here's how:
Open your favorite web browser and go to the official Microsoft Windows Defender website.
Download Windows Defender. Take note that the download will not push through if the Windows version is not genuine.
Wait for the download to complete before opening it. Avoid doing anything on your computer while it's downloading to avoid any problems and issues.
Double-click on the file you just downloaded. You might be asked to confirm your action. Just click Run.
The Windows Defender Installation Wizard will now appear.
Follow the on-screen instructions.
Wait for the process to complete.
Reboot your computer.
Method #7: Clear Disk Space.
Oftentimes, errors arise because of junk files that are consuming a huge chunk of your disk space. To keep them from showing, it is best to regularly delete unwanted files on your drives.
For this task, you can check every folder on your drive and manually delete those that you think are unnecessary. But this could be very time-consuming. Your best option is to use a trustworthy PC cleaning tool because all you need to do is click on a few buttons and all junk files will be eliminated.
What's Next?
If you've done everything but the problem still persists, we suggest you take your computer to a certified Windows technician. Have him check your computer, as there might be a bigger technical problem that needs to be fixed.
Do you know other ways to fix error code 0x800106ba? Share them with us below.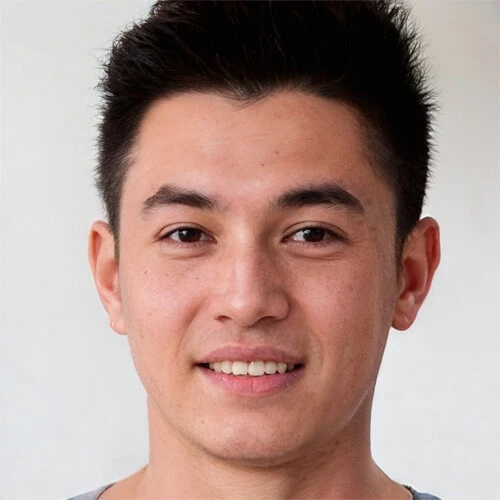 Vic is a search engine optimization expert, helping to optimize websites to make them more user-friendly. He's been in the industry for more than 10 years, and his work speaks a lot about his experience and expertise in the IT and digital marketing fields. 
Vic is the one in charge of keeping our website running smoothly and efficiently, to make sure that our readers have a wonderful experience while visiting the website. He's good at troubleshooting errors and fixing Windows issues that come up either when playing games or working on the computer. 
Vic is a certified gadget freak who feels the need to surround himself with cutting-edge technology. And this passion has helped him a lot in creating content that informs and guides users on using and troubleshooting the latest technology. He is an avid researcher who is always hungry for the latest news and updates on the most cutting-edge technology.