Windows Defender may not be the best anti-malware out there, but it actually does a fair job at detecting and getting rid of malware entities. Plus, it comes pre-installed in Windows 10 versions, so it's pretty convenient and easy to use. However, as with all antivirus software programs, it has its own flaws and imperfections, which means it may come across problems in the long run.
One common problem with Windows Defender is the Cannot Verify the Digital Signature Windows Defender Error 577. What is it all about? Read on to find answers.
What is Windows Defender Error 577?
Windows 10/11 users reported that they've come across the error after receiving a warning from the Security and Maintenance utility that their system is not protected by any anti-malware software. And when they tried launching Windows Defender to enable real-time protection, nothing seems to happen.
To resolve the problem, some of them tried opening the service associated with the software. After doing so, they end up disappointed as they are greeted by Windows Defender error 577, cannot verify the digital signature.
The error code comes with this message:
"Windows could not start Windows Defender. Error 577: Windows cannot verify the digital signature for this file. A recent hardware or software change might have installed a file that was signed incorrectly or damaged, or that might be malicious software from an unknown source."
According to experts, the error code usually appears on Windows 10/11 devices that use a third-party anti-malware suite. This is because Windows Defender may be blocking the group policy setting that is required for running an external antivirus solution. Then again, there are instances when the error shows because the registry key associated with Windows Defender is corrupted.
What to Do About Windows Defender Error 577?
If you are having a hard time dealing with Windows Defender 577 error, then you have come to the right place. The solutions we will be presenting below will definitely help. Follow them in the order presented until you come across a solution that resolves your problem.
Solution #1: Uninstall your external antivirus suite
Always remember that when you uninstall a third-party antivirus suite, Windows will automatically disable the built-in security suite, which is Windows Defender. This is to prevent any issues in the long run.
In case the antivirus software you were running was a trial, then the error code may be triggered because Windows 10/11 may think you are running an external antivirus solution.
If you have the same problem, your first course of action is to get rid of any trace of your third-party antivirus suite. This will force your OS to launch your built-in antivirus suite.
To uninstall any external antivirus suite, follow these steps:
Open the Run utility by pressing the Windows + R keys.
Into the text field, type appwiz.cpl and press Enter. This will launch the Programs and Features utility.
While in this window, check the application list and uninstall your third-party antivirus suite.
Once the program has been successfully removed, restart your PC. Hopefully, this will launch Windows Defender without any error.
Solution #2: Edit the Registry key associated with Windows Defender
If your third-party antivirus solution is not the culprit behind the Windows Defender 577 error, then try to edit the Registry key associated with the built-in anti-malware suite. Some Windows 10/11 users have managed to resolve the problem by changing the DisableAntiSpyware key value.
Here's a detailed guide on how to edit the DisableAntiSpyware key value:
Launch the Run utility by pressing the Windows + R keys.
Type regedit into the text field and hit the CTRL + Shift + Enter keys simultaneously. This will launch the Registry Editor with admin privileges.
Navigate to the left-hand pane of Registry Editor and go to this location: HKEY_LOCAL_MACHINE \ SOFTWARE \ Microsoft \ Windows Defender. From here, double-click on Disable AntiSpyware and change the current Value Data from 0 to 1.
And then, double-click on Disable AntiVirus. Again, change the current Value Data from 0 to 1.
Once both values have been changed, go to C:\Program Files\Windows Defender.
Double-click on MSASCui.exe to launch Windows Defender.
If the error is resolved, Windows Defender should open without any problems. Or else, proceed to the next solution.
Solution #3: Use System Restore
If the Windows Defender Error 577 is still giving you a headache, then use System Restore. Through this, you can restore your machine to a previous state when Windows Defender was working fine.
This solution works best if the error code is triggered by a malware attack. Some malware entities have the ability to corrupt Windows Defender to the extent that it can't be used anymore.
To use System Restore and resolve the error 577, follow these steps:
Press the Windows + R keys to launch the Run dialog box.
Input rstrui and press Enter to launch the System Restore wizard.
In the window that appears, hit Next.
Tick the box next to the Show more restore points option.
Select a restore point when Windows Defender was still working.
Hit Next.
Press Finish to complete the restoration process. Take note that your PC may restart soon. Once it reboots, the Windows Defender error 577 should be gone.
Wrapping Up
Windows Defender is a useful tool that protects your device from malware entities and viruses. So, if you encounter problems with it, you have to take action. Otherwise, your device suffers from more issues. We suggest that once you encounter issues with Windows Defender like error 577, follow any of the solutions we have presented above. You should then get rid of the error in no time.
If you think you've done everything but to no avail, your last resort is to seek help from Microsoft's support team. They should be more than willing to assist you with your concern and guide you in resolving the problem. Get in touch with them via the official Microsoft website.
Do you know someone who may need this article? Feel free to share! Or do you have anything to add to this article? We'd love to know. Comment down below!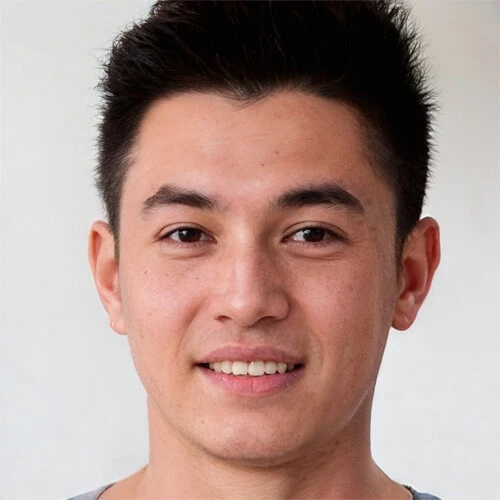 Vic is a tech enthusiast who loves to be up-to-date with the latest and greatest technology in the world. He creates content that educates and helps users with their tech-related questions. Vic manages our website to ensure that our readers have a seamless experience while browsing. He excels in troubleshooting errors and resolving Windows issues for gaming and work purposes.