Encountering the Roblox error code 260 during the launch or login process can be highly frustrating. This error prevents you from proceeding with your favorite game, interrupting your gaming experience unexpectedly.
To better understand this error message and find out how to resolve it, let us first delve into the basics. What is Roblox and how does it work?
What Is Roblox?
Roblox is the world's largest interactive platform for play. It allows kids and the kids at heart to imagine, build, and play games in an immersive world. This free-to-play gaming platform was first rolled out for PCs in 2005, but it was then officially released three years later. Of all the 178 million accounts in Roblox, 64 million of them play actively every month.
As per the developers of Roblox, this is an "Imagination Platform" that allows users to play or develop 3D games. This means you and your friends can chat and collaborate on building whatever you have in mind, or even explore what other users have already created.
How Does It Work?
When you sign up for an account, you will be asked to provide a username. And then, you have to input your date of birth, gender, and password.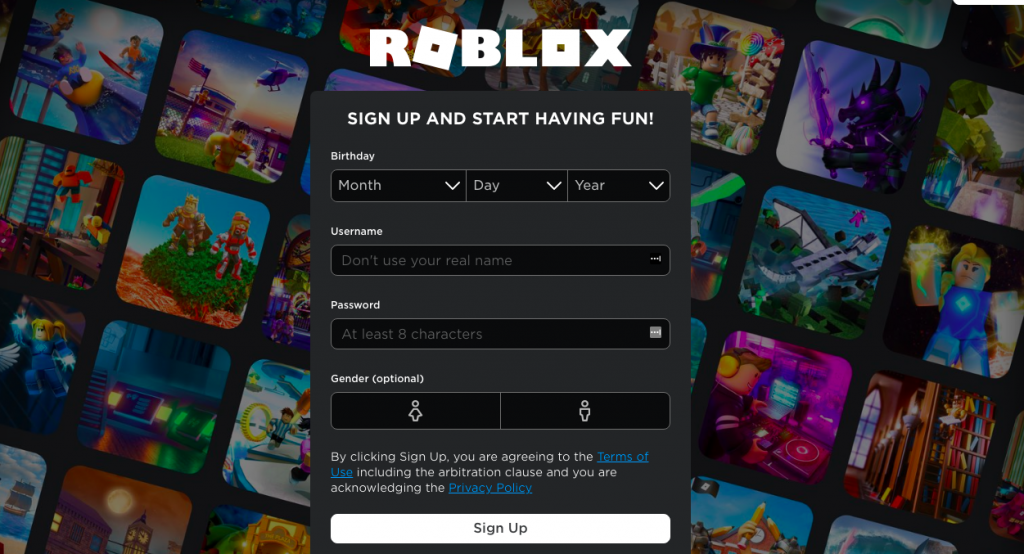 Once you have an account, you can already view the games you have played. You can also post on a feed or follow other people you know on the platform. Aside from that, you can also chat and create parties with anonymous people you have added to your profile. As you can see, it is just like creating an account on a social networking site.
The platform hosts a plethora of games, too. Though it is similar to Minecraft, it is actually not affiliated with it. It can be played on different platforms and devices, including PCs, Xbox, Macs, iOS, and Android devices.
Unfortunately, even with Roblox's popularity, it is plagued with issues like the error code 277, 517, and many more. But the one that we will be talking about in this article is the Roblox error code 260.
What Is Roblox Error Code 260?
Also called the "Connection Error Code," the Roblox error code 260 is an issue that arises when no data is received by the servers of Roblox. Simply said, you can get this error if the server of Roblox fails to receive data from your device.
But what causes the Roblox error code 260 to occur?
There are a plethora of reasons why the Roblox error code 260 occurs on your device. However, the most common ones are when the servers of the platform are too busy or unavailable because of system maintenance.
Also, it could surface if you have a poor internet connection or when your account is banned. Other reasons include the following:
Banned account – If the game's developers banned your account because you have violated some rules, then you may encounter the Roblox error code 260. To fix this, you need to get in touch with the developers and appeal to them.
Unnecessary Chrome extensions – Did you install unnecessary extensions on your browser? Then know that they could trigger error codes to appear. In this case, disabling or removing these extensions can get rid of the issue.
Outdated browser – Is your browser outdated? If yes, then you are not only exposing your device to threats but it could also be the reason why the error code is showing. So, make sure to install any available browser update.
Malware attacks – Malware entities and viruses can also interrupt the processes of Roblox, causing it not to be able to communicate properly with its servers.
Login glitch – Sometimes, the developers of Roblox fix or update something causing problems with the platform. What you can do is wait for the issue to be fixed or try logging in to your account using other platforms or devices.
Active VPN – It is understandable why you want to use a VPN when playing a game. However, your VPN can affect how Roblox communicates with the server. Hence, you see the error code 260.
Even with all these different triggers, know that the error can be fixed. Continue reading to learn what solutions apply to your situation.
What to Do About Roblox Error Code 260
Don't panic if you come across the Roblox error code 260. There are fixes that you can apply to resolve it. Below, we have listed down some solutions that worked for many affected users. For sure, you can find one that works for you, too.
Fix #1: Make Sure Your Browser Is Up to Date.
The security updates and patches alone are more than enough reasons to always make sure your browser is updated. If you leave it outdated, you could expose it to serious security risks like malicious websites that steal passwords and infect your device with malware.
Making sure your browser is up to date can also bypass the Roblox error code 260 as well as other Roblox-related errors.
To ensure your browser is updated, do the following:
Launch your favorite browser.
At the upper right corner of the window, hit More.
Click the Update Google Chrome button. If you cannot find this button, then you may try the next fix because you are using the latest version.
Once the update is complete, hit the Relaunch button.
Now, check if the error code still appears.
Fix #2: Reinstall the Roblox App.
Sometimes, reinstalling the Roblox app can work magic and get rid of the error code that you're seeing. Don't know how to reinstall the app? Below is a guide on what to do:
Click the Start button to launch the Windows menu.
Into the search field, input programs and features and select the most relevant search result.
In the window that appears, find Roblox and click on it.
Hit the Uninstall button.
Once the app has been uninstalled, visit the official Roblox website and download the app again.
Follow the onscreen prompts to install Roblox.
After installing the Roblox app, check if the error code 260 still appears.
Fix #3: Reset Your Internet Connection.
An unstable and poor internet connection can trigger the error code 260 in Roblox to appear. So, to avoid this instance, you have to set your connection in a way that does not interfere with Roblox. Better yet, reset your router.
Resetting your router is as easy as pie. In three easy steps, you can already change your router settings to their default. Here's how:
Unplug your router from the power source.
Wait for at least 15 seconds before plugging it back in.
Wait for a minute before switching it on.
At this point, you have already successfully reset your router. Now, check if the Roblox error code 260 still appears.
Fix #4: Use the Windows Compatibility Troubleshooter.
If you are running Windows 10/11, you can try using in-built tools like the Windows Compatibility troubleshooter. To use this tool, do the following:
Type troubleshoot into the search field.
Right-click on the most relevant result and select the Open File Location option.
Select the program file and click Properties.
Navigate to the Compatibility tab and choose Run Compatibility Troubleshooter.
Follow the onscreen instructions and wait for the process to complete.
Once done, check if the issue still persists.
Fix #5: Disable Your Firewall Temporarily.
The Windows Firewall plays a vital role in securing your device. It is created by Microsoft to filter network traffic to and from your device. It also blocks threats and other harmful communications.
However, as useful as this tool may seem, it sometimes interferes with system and app processes, which often results in error messages like the Roblox error code 260. So, if you suspect that your firewall is just overly sensitive, consider disabling it temporarily.
To disable the Windows Defender Firewall, do the following:
Go to Windows Defender by typing windows defender into the search bar and clicking on the most relevant search result.
In the window that opens, check if Windows Defender Firewall is disabled. If not, turn it off by toggling off the switch next to it.
Finally, hit OK to save the changes.
But if you really don't favor the idea of temporarily disabling your firewall, you may consider making restrictions to allow Roblox through it. To do this, follow these steps:
Go to Firewall and Network Protection.
Find the section that says All an App Through the Firewall.
Select Roblox and mark both private and public boxes next to it.
Now, check if the error is gone.
Fix #6: Check If There Is Packet Loss.
There are instances when Roblox players encounter the error code 260 due to poor internet connection. With an unstable internet connection, packets of data may be lost, and they may not reach Roblox's server. So, make sure that there are no packet losses by connecting to a fast and stable internet connection.
To check if you are connected to a stable network, run a speed test first. You can visit any speed test website of your choice. If the report tells you that there are packet losses, then get in touch with your internet service provider. It is possible that they are currently running a maintenance check or there are other issues at the moment.
Fix #7: Be Sure Your Chrome Extensions Are Disabled.
According to some affected users, the Roblox error code 260 appears because they have extensions on Google Chrome like AdBlocker enabled. These extensions are notorious for causing issues with games. Therefore, make sure they are disabled when you are playing your favorite Roblox game.
To disable Google Chrome extensions, launch the web browser first. And then, click on the three-dotted menu. Go to the More Tools section. Navigate to Extensions and disable the extension that is causing the issue.
Fix #8: Use Roblox's Utility Kit to Fix the Error.
If you are using a laptop, then this method may work for you. All you need to do is download the utility tool kit from the official website. After that, use it to scan for any Roblox error.
Be patient, though. Sometimes, scans may take time to complete. Once done, hit the Fix button. It's that easy!
Fix #9: Check If Your Account Is Banned.
The Roblox error code 260 may also surface because your Roblox account is currently banned. No matter how hard you try everything that we mentioned in this article, nothing will work if you are banned.
Now, if it's just a room ban, then fret not because it is a minor issue. You may have been banned because of bad behavior such as violating the game's terms and conditions. To get past the room ban issue, try using another room to play your game, and that's it.
But if it is a more serious ban like that of a permanent ban, then you should contact the game's developers. If they favor your appeal, then the ban will be lifted.
Fix #10: Add the Roblox Port to Your Firewall.
This Roblox error code has escalated so much that many are trying to come up with their own ways to fix it. Among those who tried are the programmers, VitroxVox.
According to them, they contacted Roblox's team and was told that it was a firewall issue. However, upon further investigation, they found out what's wrong. And then, they came up with a fix, which also worked for others.
Although this fix is quite lengthy, it's definitely worth doing. Simply add the port of Roblox to your firewall, and in the future, Roblox will no longer be blocked.
Here's what they did:
Go to the Start menu.
Into the search field, input firewall.
Select Windows Defender Firewall with Advanced Security.
Click Outbound Rules and navigate to the Actions tab.
Choose New Rule.
In the wizard that appears, go to Rule and select Port.
Select Protocol and Ports.
Navigate to the Does this rule apply to TCP or UDP? section.
Choose UDP.
Next, click Specific Remote Ports and input the value 49152 65535. This is the official Roblox Port address.
After that, click Next and choose the Allow this connection option. By doing this, you are allowing the Roblox port connection through your firewall.
Hit Next and tick the Domain, Private, and Public options.
And then, hit Next.
Under the name section, input anything related to Roblox.
Hit Finish once you are done.
Try playing Roblox again.
Fix #11: Check for Any Login Glitch.
Oftentimes, Roblox encounters glitches with user logins, causing you not to be able to play games. Although this is normal, it has caused many users to become frustrated.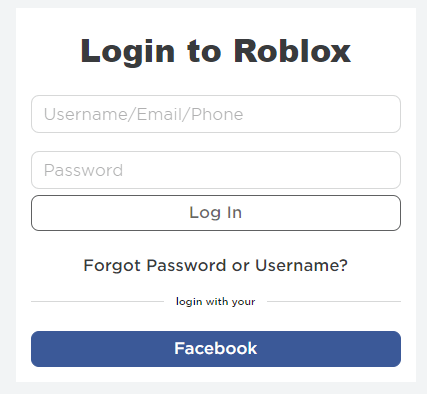 To fix login glitches, you can do any of the following. First, try to log in to the game using different platforms. It could be an Android device or your browser. If it does not work, try to log out of your Roblox and Microsoft accounts several times. Finally, log in again.
Fix #12: Turn Off Your VPN
Some Roblox players said they encounter the error code 260 while trying to launch the game app with the VPN activated. But when they disable the VPN, the error is gone.
In such a case, the VPN seems to be interfering with Roblox's processes and affecting how it is communicating with its server. So, if you are using a VPN as well, try switching it off first. To do so, go to Settings and select Network and Internet. Choose VPN on the left side of the menu and click the VPN connection that you want to disable. Hit the Disconnect button.
Fix #13: Contact Roblox's Team.
So, you have already tried a number of fixes to resolve the Roblox error code but the issue is still there. Don't give up yet. Try to contact Roblox's team. You may be provided with a more specific solution catered to your case.
You can easily reach out to Roblox's support team through their social media accounts. But if you want a faster response, then contact them via Twitter.
Wrapping Up
The error code 260 on Roblox can be very frustrating to deal with. Not only does it affect your game experience, but it also wastes your time as you need to find a solution that works for you.
As mentioned above, there are many possible triggers to this error. It could be a poor, unstable internet connection, unavailable server, login glitches, unnecessary browser extensions, an active VPN connection, or outdated browsers. In some cases, it could also be triggered by malware entities or account bans.
The good thing is that it can be fixed easily by following any of the solutions above. You can do the fix by yourself or consider seeking help from experts. But if you feel like taking the DIY route, then start with the first fix, which is to make sure that the browser you are using is up to date. If it does not work, then move your way down the list.
If all else fails, contact the support team of Roblox. Let us know how you were able to resolve the error code 260 on Roblox! Comment on it below.
Give us some love and rate our post!