Reading time:
6
Minutes
Disney-owned streaming service, Hulu, is one of the biggest competitors of Netflix. Though it might not compare to Netflix when it comes to paid subscribers, which sits around 35.5 million as of the third quarter of 2020, it has its own share of loyal subscribers.
Just like other streaming apps, Hulu is very easy to use and is compatible with most streaming devices, including Android phones and tablets, select models of Android TV, Apple TV, Chromecast, Fire TV and Fire TV Stick, iPhones and iPads, Nintendo Switch, Mac and PC browsers/apps, PS3 and PS4, Roku and Roku Stick, Xbox 360 and Xbox One, and Samsung TV.
However, encountering an error while streaming often ruins the experience. Instead of enjoying uninterrupted movies and TV shows, an error message pops up and prevents you from enjoying what you are watching. In some cases, even the entire app freezes or completely crashes due to Hulu errors.
One of the commonly encountered streaming errors is the Hulu error code DRMCDM78. This annoying error can pop up randomly and prevents you from streaming the video that you have selected. According to user discussions in the various forums, this error is widespread and often goes unresolved for a couple of days.
If you're one of the subscribers affected by the Hulu error code DRMCDM78, this article should help you resolve this error so you can go back to what you were watching before the error happened.
What is Error Code DRMCDM78 in Hulu?
This error message can appear on any Hulu streaming device, but most of occurences happen when the user is streaming Hulu content using a browser on a Windows, Linux, or macOS device.
When you select a video to watch, the first four seconds load smoothly, which gives you the false hope that the rest of the video will load properly. Unfortunately, the Hulu error code DRMCDM78 pops up after a few seconds into the video, and the message in gray usually reads:
Error playing video
We're having trouble playing this video right now. If this problem persists, try restarting your device.
Hulu Error Code: DRMCDM78
Unique Error ID: F5820FC9-3AA6-A3CE-2A4D-92A68BB0627F
Local Time of Error: 2019-08-15 20:16:32 (UTC4)
The error often affects any content on Hulu, which means that the problem is not specific to a particular type of content or channel.
What Causes Hulu Error Code DRMCDM78?
This problem is usually caused by several factors and it is hard to pin down the actual culprit. When this error appears, the first thing you need to ask is whether the Hulu servers are down. If a server issue is causing the problem, then you're probably not the only one affected. Unfortunately, server problems are beyond the user's control and there is no fix except to wait for Hulu to resolve the problem themselves.
If you're using a browser to stream Hulu when this error happens, it is possible that the browser you are using is either not compatible with Hulu or is outdated. Though Hulu claims that it is compatible with most browsers, it is a good idea to use one that you trust. Make sure you're using the latest version of the browser because sometimes these updates are not announced, so most users are not even aware that their browser is already outdated.
A corrupted and outdated cache may also trigger the Hulu error code DRMCDM78. Corrupted temporary files stored on your browser cache might interfere with your streaming activities, causing the error code DRMCDM78 to suddenly appear.
In some cases, the DRMCDM78 happens because of an inconsistency with your computer's TCP or IP values. This means that there is some issue with your internet connection that is preventing Hulu from fetching the content from the servers, resulting in the Hulu error code DRMCDM78.
This list is not actually complete because there are other unknown factors that might trigger this error. But most reports cite either one or a combination of the factors above as the reason behind the appearance of error code DRMCDM78.
How to Fix Error Code DRMCDM78 Hulu
Since this error code can be triggered by a multitude of factors, which only a few we only know of, it is important to start from the basic troubleshooting down to the specific solutions. To start with, here are some basic housekeeping that might help resolve this error:
Restart your streaming device. If you're using a computer, close the browser, reboot the computer, then unplug, if applicable. Turn it back on after a minute to check if the error has gone away.
Switch to a different network. Use a cable to connect to the internet if possible. If not, find an area with a better signal and stream from there. It might be a little uncomfortable, but at least you won't be dealing with error code DRMCDM78 anymore.
Scan for malware to make sure it is not being caused by cybercriminals.
Log out, then log back into your Hulu account. Open your browser then go to the Hulu website to sign out of your account. Sign back in and check if it made any difference.
If none of the basic troubleshooting steps worked, proceed with the solutions below:
Fix #1: Check the Status of the Hulu Servers.
Make sure that Hulu isn't currently experiencing some type of server issue when the error happens because if that is the case, the problem will be out of your control and you can only wait for Hulu to sort it out. You can use downtime checkers, such as IsItDownRightNow, Outage Report, or Down Detector to find out whether other users in your area are experiencing the same problem. If Hulu servers are indeed down, then wait for the official announcement from Hulu about the issue and when they expect it to be resolved.
Fix #2: Update Your Browser.
If you are using a browser to stream Hulu, you need to keep your browser updated to the latest version to prevent errors, such as this, from happening.
To update your browser, follow the steps below:
Google Chrome- Click on Menu > Help > About Google Chrome. You can see here if you're running the latest version of the browser.
Mozilla Firefox – Go to Menu > Help > About Firefox to initiate an automatic update.
MS Edge (Chromium) – Navigate to Menu > Help and feedback > About Microsoft Edge to update the browser.
Fix #3: Clear Your Browser Cache.
As you stream Hulu on your browser, cached data accumulates over time and some of them get corrupted. If this is what is causing the Hulu error code DRMCDM78 on your device, you need to clear your browser cache to resolve it.
An easy way to clear your cache is to use an optimizer such as a PC cleaner or Mac cleaner. This helps delete old caches and junk files on your computer that might be triggering the error on Hulu.
But if you want to manually clear the cache on various browsers, follow the steps below:
Google Chrome
On your device, launch Chrome.
Click More at the top right.
Click More tools > Clear browsing data.
Choose a time range or delete everything by selecting All time.
Check the boxes next to Cookies and other site data and Cached images and files.
Click on Clear data.
Firefox
Launch Firefox and click the menu button.
Select Options > Privacy & Security.
Under Cookies and Site Data, click on Clear Data.
Uncheck Cookies and Site Data.
Tick off Cached Web Content then click the Clear button.
Edge
Open Microsoft Edge and click on the Menu button found in the upper right corner.
Click Settings.
Click Choose what to clear under Clear browsing data.
Click Clear.
Fix #4: Restart or Reset Your Router.
If none of the steps above helped in resolving the Hulu error code DRMCDM78, then you might have a problem with your internet connection. You can try restarting your router first by unplugging it from power source for at least 10 seconds before plugging it back in. If that didn't work, you can reset the router by hard-pressing the reset button. You might need to press and hold it for at least 10 seconds before restarting your router.
Summing Up
Hulu error code DRMCDM78 can ruin your Hulu streaming experience if you don't know how to resolve it. Fortunately for you, we've listed down all the possible fixes you can try and you just need to work your way down the list to find the one that resolves the error for you.
Give us some love and rate our post!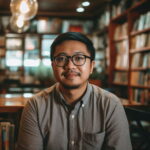 Vic is a tech enthusiast who loves to be up-to-date with the latest and greatest technology in the world. He creates content that educates and helps users with their tech-related questions. Vic manages our website to ensure that our readers have a seamless experience while browsing. He excels in troubleshooting errors and resolving Windows issues for gaming and work purposes.