Since its inception, Minecraft has been widely played by people of all ages. As a matter of fact, many have already been hooked and addicted with more than 12 million people having bought the game for both Windows and Mac platforms.
But what is Minecraft?
About Minecraft
Minecraft is a computer game where players get to experience a realm made of blocks. You can decide to play in survival mode where you need to gather resources and build a shelter to protect yourself against monsters that come out at night. You can also choose to play on in creative mode where you gain access to infinite resources, allowing you to build unique creations. In case you want to engage with real players, multiplayer is available.
In case you want to buy Minecraft, you can make a purchase directly on their official website or via Amazon using gift codes.
Unfortunately, some users reportedly encountered errors when placing an order. According to them, they get the "error placing order" error when purchasing Minecraft. This prevents them from buying the game.
If you are facing the same error while buying the game, then you can rest easy knowing that there are available fixes. But before we discuss the fixes, what do you think triggers this error message to appear?
What Causes the Minecraft Error Message 'Error Placing Order'
There are many possible reasons why the error message occurs. These include the following:
An Outdated Chrome Browser – The problem could surface due to security concerns associated with an outdated browser version. If this is the case, updating your Chrome browser to the latest version should resolve the error.
Blocked International Transactions by Your Bank – Some banks block international transactions by default. And it is worth noting that the payment processor used by Minecraft is based in Sweden. To resolve the problem, call your bank and ask their assistance on how to complete international transactions.
Bank Denies Transactions to the Payment Processor – Plenty of US-based users reported that their transactions were denied by their banks automatically. But the good news is that the majority of them have fixed the issue by purchasing gift cards.
Mojang Account Is Suspended – In some rare instances, your purchase could be rejected, especially if your Mojang account is under investigation due to suspicious on fraudulent activities. To fix this, get in touch with Microsoft of Mojang right away.
How to Fix Minecraft Error Message 'Error Placing Order'
So, what should you do when faced with the cannot purchase Minecraft 'Error Placing Order' error? Here are a few solutions you can try:
Solution #1: Try completing your purchase using another device or browser.
It is possible that your browser is interfering with your Minecraft purchase because some browsers don't work well with other websites. Hence, we recommend trying another browser.
To update your web browser, follow these steps:
Launch Google Chrome.
Click on the menu button. It's the three-dot icon located on the top-right portion of your screen.
Go to Help.
Click About Google Chrome.
In the next screen, check if there is a new version of Google Chrome available. If there is, it should update automatically.
Once the new version is installed, restart your browser.
Repeat the purchase and see of the problem is already fixed.
If it doesn't work, you could also try using another device for your purchase. This could fix the problem.
Solution #2: Choose another payment method.
Know that you have different ways to complete your payment. Your options vary depending on your country of residence. Choose to make a purchase using another payment method and see if it resolves the error.
Solution #3: Seek help from your bank or card provider.
It is possible that the problem is your bank or card provider. In that case, contact them as soon as possible. Let them know about the problem you are facing. If the issue is on their end, they should let you know.
You can also ask if making an international purchase is activated for your card. If not, ask your provider to allow it.
Solution #4: Make the purchase via Windows Store.
If you are running Windows, you can avoid the error message by purchasing the game directly from the Windows Store.
Here's what you should do:
Press the Windows + R keys to launch the Run dialog box.
Into the text field, input ms-windows-store and hit Enter. This will take you to the home page of the Microsoft Store.
While on Microsoft Store, use the search feature to look for the game Minecraft.
From the search results, choose the Minecraft version you want to purchase and hit the Buy button.
Follow the on-screen prompts to complete your transaction.
If your purchase is successful, wait for the game to be downloaded.
Launch the game normally.
Solution #5: Get in touch with Minecraft's customer support team.
If you are quite certain that the problem is not on your side, reach out to Minecraft's customer support team. They can check the problem for you and guide you as you complete your game purchase.
Solution #6: Purchase a gift card instead.
Now, if all else fails, we'd recommend purchasing a gift card instead. There is a chance that your country has set strict rules on international purchases. Purchasing a Minecraft gift card could allow you to make a purchase. Once you have the gift card, enter the details to complete your order.
Here's how to purchase a gift card:
Go to Mojang's official website and click Buy Digital Gift Code.
Sign in using a valid account. If you don't have one, you need to create one and verify your email address. You can then proceed.
Once signed in, you will be redirected to a page where you can purchase the game using the code that will be delivered to you via email.
Go to the Redeem page of Mojang and enter the code.
Wrapping Up
Minecraft is not just an ordinary computer game. It's been treated by many as a culture because it has its own language. However, it's still vulnerable to problems. If you cannot launch Minecraft or you are having problems with purchasing the game itself, feel free to follow the solutions here.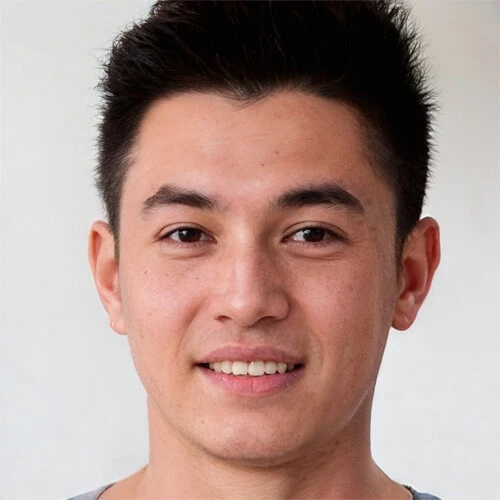 Vic is a search engine optimization expert, helping to optimize websites to make them more user-friendly. He's been in the industry for more than 10 years, and his work speaks a lot about his experience and expertise in the IT and digital marketing fields. 
Vic is the one in charge of keeping our website running smoothly and efficiently, to make sure that our readers have a wonderful experience while visiting the website. He's good at troubleshooting errors and fixing Windows issues that come up either when playing games or working on the computer. 
Vic is a certified gadget freak who feels the need to surround himself with cutting-edge technology. And this passion has helped him a lot in creating content that informs and guides users on using and troubleshooting the latest technology. He is an avid researcher who is always hungry for the latest news and updates on the most cutting-edge technology.