Reading time:
5
Minutes
Since its release, Microsoft's Windows 10/11 operating system has evolved and improved, yet certain aspects still fall short of users' expectations. Among the frustrating issues that users encounter, slow startup times are particularly prevalent and can hinder productivity.
Many users have complained that Windows 10/11 has a slow startup. Many of them are unsure of how to deal with slow startup on Windows 10/11. Fortunately, there are plenty of ways to fix slow startup on Windows 10/11. So, if you have been experiencing a lot of delays when you turn on your computer, we've got help.
What to Do About Slow Windows 10/11 Startup?
To answer the grievances of many Windows users, we have suggested several solutions to help you fix slow startup concerns on Windows 10/11 or at least determine why your PC is running slow.
Solution 1: Check Your Windows 10/11 Last BIOS Time
Before you try anything else, check the Last BIOS time on your Windows 10/11 PC. Basically, this is the time needed by the UEFI firmware to load your hardware before Windows 10/11 starts to boot. For more clarity, the UEFI firmware is a program that has information about various hardware settings. Apart from initializing your computer, this program transfers the settings to your operating system's bootloader.
To check for the Last BIOS time, follow these straightforward instructions:
Right-click on the Start menu and choose Task Manager. Alternatively, you can use the keyboard shortcut Control + Shift + Escape to open the Task Manager window.
After that, navigate to the Startup tab.
You can now check the Last BIOS Time in the top-right corner.
From here, you will know if you need to decrease the Last BIOS Time to make your computer boot faster.
Solution 2: Disable Fast Startup
Most people may not know it, but the most problematic setting regarding boot time in Windows 10/11 is the Fast Startup feature. By default, this option is enabled on Windows PCs.
As the name may suggest, the Fast Startup option is supposed to cut down the startup time by pre-loading some startup information before your computer shuts off. Ironically, the feature is known to cause a lot of nightmares to PC users. For this reason, deactivating it should be the first step to try when troubleshooting slow boot issues.
Here is how to disable the Fast Boot option:
Open the Control Panel and click on the Power Options menu.
Now, tap on the 'Choose what the power buttons do' option.
Next, click on Change settings that are currently available.
Navigate to Shutdowns Settings and disable fast startup.
Solution 3: Disable Startup Programs
One of the reasons your computer may be sluggish is that you have a lot of programs loading in the background. Interestingly, you may never use any of them. Your PC will only run smoothly if you halt these programs. Here is the process:
Press the Control + Escape + Shift combination on the keyboard to launch the Task Manager.
In most cases, the Task Manager window will open fully loaded with tabs. But if it opens as a compact app, click on 'More details' to reveal the tabs.
Our focus here is to kill unnecessary programs. So, click on the Startup tab to see a list of processes that launch when your Windows starts.
Now, identify all the unnecessary programs.
Next, right-click on each of them and choose Disable.
When you are through, check if the problem persists.
Solution 4: Clean Your Registry
In Windows OS, the Registry tracks and controls the way Windows work and look. However, the Registry can get a bit messy if neglected. For instance, when you delete a program on your PC, the settings for that program may not get cleaned up in the Registry. If there are many outdated settings, your system will most likely slow down.
To resolve this problem, try cleaning it up. But we should warn you that modifying the Registry is a risky job. But you shouldn't worry. There are plenty of PC repair tools, such as Outbyte PC Repair, that can do a solid job.
Solution 5: Scan for Viruses and Malware
Another quick fix to the slow startup issue is to run a full scan of your system to check if malware and viruses have settled on your PC. Computer viruses and malware are a common cause of performance drops in Windows. Removing these nasty agents may, therefore, resolve the Windows 10/11 slow startup.
Solution 6: Defrag SSD/HDD and Optimize the Disk Performance
Perhaps your slow boot time issue isn't caused by any of the above problems. Sometimes, a bad, corrupted, or fragmented hard disk is to blame. So, let's try to fix this problem:
Your first step is to run ScanDisk and chkdsk command (or something equivalent) to check if there's anything wrong with your hard drive. You can use the built-in error checking tool (scan your hard drive from the Windows File Explorer) or just execute sfc/scannow and chkdsk commands.
Apart from this, you may also need to defrag HDD/SSD to make sure your data is stored in the best possible order. If you have got a bloated hard drive filled with junk, clean it out and check if the problem still exists.
To speed up the process, you can use third-party software tools to check and repair hard drive errors.
Solution 7: Install Windows Updates
This trick may appear like a no brainer, but you can resolve the slow startup issue by installing the latest Windows updates. Sometimes, slow performance issues are caused by OS bugs. And as you know, Microsoft always tries to fix most PC errors through updates.
To check for and install new Windows updates, follow the steps below:
Go to Settings, then select Update & Security > Windows Update.
Under Windows Update, click on the Check for updates option.
If updates are available, install them, especially if they include fixes for the bugs that cause slow startup on Windows 10/11.
Alternatively, you can roll back to a previous version of Windows 10/11 instead of waiting for the next update.
Solution 8: Reinstall Windows 10/11
If nothing else works, then your remaining option to fix the slow startup issue on Windows 10/11 is to reset your Windows. Generally, reinstalling Windows will improve the overall performance of your computer, but it may take time, and it is not one of those things you want to undertake lightly. Therefore, we recommend using this trick as your last resort.
Recap
A computer that starts up slowly is not only frustrating, but it is also time-consuming. The good news is that there is a way out of this problem. Trying one or a combination of the above tips to speed up your boot times. Remember to create a backup of your system if you choose to reinstall Windows. But you can save yourself the frustration of having to figure out the problem if you use the Outbyte PC Repair tool before trying anything drastic. This tool will help you scan your computer, perform Windows Registry cleanup, and tune your PC for top performance.
We hope you were able to fix the slow startup on Windows 10/11 with the help of this guide. We are also open to new ideas, so if you have a magic solution that is not covered here, share it with us in the comments section.
Give us some love and rate our post!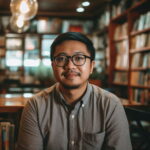 Vic is a tech enthusiast who loves to be up-to-date with the latest and greatest technology in the world. He creates content that educates and helps users with their tech-related questions. Vic manages our website to ensure that our readers have a seamless experience while browsing. He excels in troubleshooting errors and resolving Windows issues for gaming and work purposes.