To ensure your computer operating system is running smoothly, you have to update it regularly and check if it has the latest drivers. However, updating it can get tricky at times, especially if you are running Windows 10/11 as you may encounter the error 0x80070436.
The Windows 10/11 update error 0x80070436 can result from a problem in the Windows File System, registry, update service, internet access, and file corruption. You may also encounter it if malware infects your computer. In the event that a malware entity is the culprit behind the error, you may have to use an [sc name="anti-malware-program"] to scan your system and remove any malicious application and file.
Now, if you encounter the 0x80070436 error when you try to update your Windows 10/11, then you are in the right place. In this article, we highlight some steps you can take to remove this error from your OS.
Here is how to remove the 0x80070436 error from your Windows 10/11:
Run the Windows Update Troubleshooter
Running the troubleshooter is the first and most crucial step to remove any update issues on your computer. Windows 10/11 comes with an in-built Windows Update Troubleshooter utility that you can use to troubleshoot Windows Update problems. You can use it to fix the 0x80070436 error on your computer, too.
The Windows Update Troubleshooter shows on-screen instructions that you can follow to remove all update issues on your computer. Once launched, it can identify any update issues on your computer and fix them. Running the troubleshooter can also check for any pending updates, reset all update components, and check your Windows 10/11 update status.
Clear your Windows Cache
Your Windows 10/11 comes with a Software Development Software, which stores all the files your computer needs to install the latest updates. If you are having problems fixing the 0x80070436 error in your computer, you can try clearing all the contents in this folder first and then updating your Windows 10/11 again.
Sometimes, the 0x80070436 error may still show even after clearing the contents in the Software Distribution folder. In that case, you can move to the next step.
Use the DISM Tool
You can use the System Update Readiness or DISM tool to resolve most of the computer's corruption errors. In most cases, your Windows 10/11 will not update well if some of the system files are missing or damaged.
Follow these steps if you want to use the DISM tool to resolve the 0x80070436 error in your PC:
Open Command Prompt.
Click 'Run as administrator."
Type the command 'DISM.exe /Online /Cleanup-image /Restorehealth'.
Press' Enter' to run the command.
It may take several minutes to complete the operation. Be patient and wait for the DISM tool to remove corrupted errors in your PC. Once the operation is complete, you can now install the service pack or Windows update.
Check the Status of Windows Update Services
Another simple way to fix the update error 0x80070436 on Windows 10/11 is by checking the state of the Windows Update services. You should inspect if all related Windows Updates services are running on your computer. These crucial Windows Update services include the Update Orchestrator Services, Windows Update Medic, and many others.
You should also check if the Windows Update dependencies are running smoothly. Here is how you can go about this:
On your computer's taskbar search box, type 'services.'
Click the most relevant search result.
Find the RPC Endpoint Mapper, Windows Update, and DCOM Server Process Launcher after you've opened the service window.
Determine if these services are running smoothly.
Install your Updates in Clean Boot
You can also fix the error 0x80070436 on Windows 10/11 and keep your computer running smoothly at the same time, by performing a clean boot and then proceeding to check for any pending Windows 10/11 updates.
Try Fresh Start
A [sc name="pc-repair-tool"] can also help fix some errors in your computer. If the error 0x80070436 persists at this point, you can try giving it a Fresh Start. You can reset all the Windows 10/11 essential components on your computer by running an in-place upgrade or repair.
Alternatively, you can try a Cloud Reset if you are running the version 1909 of Windows 10/11. Cloud Reset can help you resolve Windows 10/11 update error 0x80070436.
Clean Windows Update
If the Windows 10/11 update error is still showing on your computer, you should clean the Windows Update to fix it. Note that you should only try doing this if you have already tried doing it before because you can lose some of your files in the process in case anything goes wrong. If this happens, it is almost impossible to recover your lost files.
Follow these steps to clean the Windows Update:
Hold the Windows + R keys at once. A new window appears on your screen.
Into the text field, type 'Regedit' and hit 'Enter'.
A new window opens. Use the navigation on the left side of the window to locate HKEY_LOCAL_MACHINE\SOFTWARE\Policies\Microsoft\Windows\WindowsUpdate.
Search for WIStatusServer and WUServer in the right-hand pane once you've found the Window Update.
If the two are not listed, you can't clean the download path. You should delete both.
Restart your computer.
Try searching for new updates for your Windows 10/11. At this point, the 0x80070436 error on your computer should be gone.
Final Thoughts
There are different ways to resolve the 0x80070436 error in Windows. You can try one of the seven methods we have listed in this article. Always ensure your Windows 10/11 is updated to keep your PC protected from malware.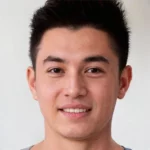 Vic is a tech enthusiast who loves to be up-to-date with the latest and greatest technology in the world. He creates content that educates and helps users with their tech-related questions. Vic manages our website to ensure that our readers have a seamless experience while browsing. He excels in troubleshooting errors and resolving Windows issues for gaming and work purposes.