Reading time:
5
Minutes
Blue Screen of Death (BSOD) is a common error in Windows that appears when there is a system crash. It is accompanied by a blue screen, a sad face, and a message that provides information about the problem. The message usually starts with "Your PC ran into a problem and needs to restart. We're just collecting some error info, and then we'll restart for you."
In this article, we will walk you through one BSOD error: sdbus.sys BSOD. We will also share with you some troubleshooting steps to get you up and running as soon as possible.
What Is Sdbus.sys Blue Screen Error in Windows 10/11?
The sdbus.sys BSOD is associated with the sdbus.sys file, which is stored in C:\Windows\System32\Drivers. This file contains codes and scripts that are needed to properly load and configure the Windows OS.
The file plays an important role during the ADMA transfer process. It converts the DMA data structure of your OS to the ADMA data structure. When this file does not load properly, Windows may throw the sdbus.sys BSOD error.
What Causes Sdbus.sys Blue Screen Error in Windows 10/11?
So, what triggers this BSOD error to appear?
According to many affected users, the BSOD error appears after the installation of a new hardware or software. It may also surface when you attempt to run any sdbus.sys-related application.
Other possible causes of the sdbus.sys BSOD error are as follows:
Missing or corrupt Windows Registry components
Incorrect or incomplete software installation
Faulty hardware
Memory issues
What to Do about Sdbus.sys Blue Screen Error in Windows 10/11?
Usually, when we come across BSOD errors, we tend to panic and freak out. However, we want to let you know that there are fixes to these problems and that you simply have to calm down. In this section, we will teach you how to fix the sdbus.sys blue screen error in Windows 10/11.
Fix #1: Scan for RAM corruption
When the RAM is corrupted, the operating system becomes unstable. And when this happens, the sdbus.sys BSOD error may show. Now, if you have just added a new RAM, you might want to check if it's causing the error. You can do so by following the steps below:
Press the Windows + R keys to launch the Run dialog box.
Into the text field, input mdsched.exe and hit OK.
Select Restart now and check for problems (recommended).
At this point, Windows will begin checking for any signs of RAM abnormalities. If problems are detected, then this means the RAM is the culprit and that it has to be replaced.
Fix #2: Check for malware infection
BSOD errors may happen because of the presence of malware entities on your Windows 10/11 operating system. These threats may have entered your device, corrupting your system files. So, to fix the problem, running a malware scan is recommended.
Here's a detailed guide on what to do:
Reboot your system into Safe Mode.
While in Safe Mode, input defender into the search bar and hit Enter. This will launch the Windows Defender Security Center.
Select Advanced Scan, and then click Full Scan.
Hit the Scan Now button to start scanning your system for any threats.
It is worth noting that the process may take an hour to complete. Make sure you don't interrupt the process. Once the scan is complete, any threats found should be automatically taken care of.
Fix #3: Update any outdated device drivers
Outdated device drivers are the most popular reasons for the sdbus.sys BSOD error. So, keeping them updated should help prevent the occurrence of the problem.
To update your device drivers, here's what you should do:
Into the Cortana search bar, type devmgmt.msc and hit Enter.
Expand the driver categories one at a time. Right-click on each device driver and click on the Update Driver option.
Choose the Search automatically for updated driver software option.
As long as you have a stable internet connection, Windows should take care of finding a device driver software that is compatible with your device.
Alternatively, you may choose to use a third-party device driver updater tool to update your device drivers for you. Download and install one from a trusted and reputable developer and let the tool do the job for you.
Fix #4: Check for signs of hard drive corruption
Another common reason why the sdbus.sys BSOD error appears on Windows 10/11 is hard drive corruption. This corruption may happen due to incomplete software installation or unusual shutdowns. But regardless of what caused the corruption, the good news is that it can be easily sorted out by following these steps:
Hover over to the Cortana search bar and type cmd. Right-click into the most relevant search result and choose Run as Administrator.
Into the command line, enter the chkdsk /f command and hit Enter.
The scanning process will commence shortly. Sometimes, it may take a bit longer, so you have to be patient. If problems are detected, Windows will take care of them for you. Otherwise, proceed to the next fix.
Fix #5: Repair Registry problems
Incorrect software installation, malware entities, and malicious third-party applications can affect the Registry's values. When they become invalid, stop errors may surface. To resolve these Registry problems, follow the instructions below:
Launch Cortana search by pressing the Windows + S keys.
Into the command line, input regedit and press Enter.
Find any keys associated with the sdbus.sys file. Highlight them with a click.
From the upper-left corner of the Registry Editor, click File.
Go to Export > Save in.
Choose a destination folder where you want to save a copy of the file.
Click Save.
Fix #6: Update Windows 10/11
Some affected users were able to resolve the problem by simply installing the latest Windows 10/11 update. There's no harm in trying the said fix, too.
To update Windows 10/11, here's what you should do:
Go to the Start menu and click the gear icon. This will open the Setting utility.
Select Update and Security > Windows Update.
Click the Check for Updates button to check if there are any new updates.
If there are available updates, download them by clicking Install Now.
Restart your PC.
Wrapping Up
It is true that the sdbus.sys BSOD error is quite an annoying issue in Windows 10/11. However, it's no reason to spend your hard-earned money on expensive repairs. Above, we have discussed all possible fixes to resolve the mentioned BSOD error. Once you have fixed it, you should be able to use your Windows 10/11 device again.
If you know other workarounds to settle the sdbus.sys BSOD in Windows 10/11, let us know in the comments!
Give us some love and rate our post!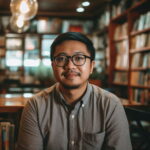 Vic is a tech enthusiast who loves to be up-to-date with the latest and greatest technology in the world. He creates content that educates and helps users with their tech-related questions. Vic manages our website to ensure that our readers have a seamless experience while browsing. He excels in troubleshooting errors and resolving Windows issues for gaming and work purposes.