Reading time:
5
Minutes
A reliable and efficient antivirus solution should help keep malware from penetrating your system. Without it, your computer is always at high risk.
Now, if you haven't invested in security software yet like antivirus or web application firewall, it's high time. After all, viruses and malware nowadays are becoming more aggressive and destructive. You don't want them wreaking havoc on your system and corrupting all your precious files.
But what if malware has successfully infected your system? How do you identify the symptoms of malware infection? Can you remove malware from your computer? Fret not, because we'll attempt to answer all these questions in this post.
How to Check If My Computer Has a Virus?
So, how do you know if a virus or malware has successfully infected your system? The answer is simple. Check for any of the following symptoms:
Symptom #1: Your Browser Has Extensions You Did Not Even Install.
While some browser extensions are legit and handy as they add more features to your browser, others only do more harm.
If you found a new browser extension that you had not installed, there is a good chance that it's a virus or malware. To get rid of it, you have two options: uninstall the browser extension virus from your computer or uninstall it from your browser.
Uninstall the Extension from Your Computer
Most extensions are directly installed into a browser. Then again, there are special cases where an extension is installed on your system. To uninstall it, follow these steps:
Press the Windows + I shortcut.
Select Apps.
Scroll down the list and find the extension.
Click on it and hit Uninstall.
Follow the onscreen prompts to completely uninstall the extension.
Uninstall the Extension from Your Browser
Whether the browser extension virus is on your system or not, you will definitely need to remove it from your browser. Here's how:
Open Google Chrome.
Navigate to More Tools.
Select Extensions.
Locate the name of the extension you wish to remove.
Hit Remove.
Confirm your action by clicking Uninstall.
Restart Google Chrome if required.
Symptom #2: Your Antivirus Tool Is Disabled and There Is No Way You Can Enable It.
Antivirus tools play a vital role in protecting your computer. Unfortunately, not all of them are able to block stronger strains of malware that cause your security software to stop and be disabled.
To solve this, you may check and use Windows Defender Security Center. Here's how:
Press the Windows key.
Into the search bar, input Windows Defender Security Center.
Click the first item in the search results. It should open the Windows Defender Security Center app.
Check your notifications and see if there are issues that need to be resolved.
Symptom #3: Your Computer Starts to Run Slow.
Another sign of malware on a computer is it starts to run slow. Although there are many possible factors that affect a computer's performance, malware is probably the most alarming. Some possible solutions to slowdown issues are to close the applications you are no longer using or free up valuable disk space using a reliable PC repair tool.
Symptom #4: Your Contacts on Social Media or Email Are Receiving Spam Messages from You.
Email and social media platforms are among the common grounds for cybercriminals. Once you notice odd behaviors or activities on your account, such as your friends complaining about receiving malicious messages from you, it could be a sign of malware.
To put a stop to these odd activities, be sure to log out of your compromised account on all your devices. After that, change your password to prevent any unauthorized user from accessing your account. For an added layer of protection, you may also enable 2FA, a new technology that allows you to log in to your account in a more secure manner.
Symptom #5: Your Internet Connection Is Slower Than Usual.
A slow Internet connection can also be associated with malware. There are certain strains of malware that are designed to hijack your network and use your bandwidth to run and carry out malicious activities.
As a possible solution, you may want to check all your downloads first. Be sure that you are not downloading any files in the background. Ask other people connected to the network whether they are performing any downloads as well.
The next step you need to take is to monitor your network traffic. Use the Task Manager to get a better idea of all the possible apps that are affecting your connection.
Symptom #6: Your Computer's Fan Runs at Random.
The fans inside your computer play a critical role in your hardware operation. They push warm air outwards and draw cooler air inwards. When your device performs resource-consuming tasks like running video-editing tools, the fan will go into a sudden overdrive to ensure your hardware remains cool.
However, if you are not doing anything and you notice your fan is running strange, then it's a sign of malware. One feasible solution you can try is to close any unnecessary applications that are running in the background. To do this, follow the steps below:
Press the Windows + I keyboard combo.
Select Privacy.
Choose Background Apps.
Find those apps you don't wish to run in the background.
Click on them and close them one at a time.
Symptom #7: Your Browser Opens Random Websites You Don't Want to Visit.
A very obvious sign of malware is being redirected to sites that you did not want to visit. These websites are usually malicious and force you to input your personal information or download more viruses.
The best way to solve the problem is to install an anti-phishing browser extension. Once you already have one, contact the owner of the website and report the issue right away.
Symptom #8: You Are Seeing a Lot of Random Pop-Ups.
Are you always being bombarded by lots of pop-up advertisements whenever you visit a website? These are all potentially adware programs that are disguising as advertisements. The best way to prevent adware from affecting your computer is to ignore it completely.
Symptom #9: Your Computer Experiences Frequent Crashes.
Does your computer crash frequently? Well, crashes may be caused by a few things, such as:
Hardware issues
Overheating
Operating system problems
Malware
If the crash is caused by malware, the best action you can take is to scan your system with a reliable anti-malware program.
Symptom #10: You Receive Warnings from Antivirus Tools That You Did Not Install.
Are you receiving threat warnings from an antivirus tool that you did not even install? Then it could be the doings of malware. Some malware types are designed to look as if they are legit antivirus software. Just make sure you don't download them to keep them from corrupting your files or causing irreversible damage.
Keep Your Computer Safe from Malware
Taking proactive security measures and knowing the symptoms of malware can go a long way if you truly want to keep your system safe. Hopefully, we have provided you with enough information you need to prevent malware.
Do you know other symptoms of malware that we failed to mention above? Share them with us below.


If you're running into errors and your system is suspiciously slow, your computer needs some maintenance work. Download
Outbyte PC Repair
for Windows or
Outbyte Antivirus
for Windows to resolve common computer performance issues.Fix computer troubles by downloading the compatible tool for your device.
See more information
about Outbyte
and
uninstall instructions
. Please review
EULA
and
Privacy Policy
.
Give us some love and rate our post!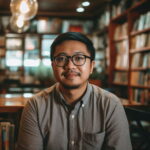 Vic is a tech enthusiast who loves to be up-to-date with the latest and greatest technology in the world. He creates content that educates and helps users with their tech-related questions. Vic manages our website to ensure that our readers have a seamless experience while browsing. He excels in troubleshooting errors and resolving Windows issues for gaming and work purposes.