If you are a die-hard Netflix user, you will likely encounter the error code M7111-1331 or M7111-1331-2206 on your screen one day. These errors occur because your browser is not working optimally and needs refreshing.
This article shows you some easy ways to fix these two error codes so that you can continue streaming movies on Netflix.
What Causes Netflix Error Code M7111-1331 or M7111-1331-2206?
M7111-1331 or M7111-1331-2206 errors are very common when you are streaming Netflix on the Google Chrome browser. They indicate that your browser uses an invalid extension or one that is not compatible with Netflix. It could also indicate that the web page you are trying to access is no longer available; what is known as error 404 in normal browsing.
Other causes of error M7111-1331 may include:
A problem with the Netflix server causing a delay in signal transmission.
There are old cache data on your browser.
Netflix is not available in your location.
You are using some proxy servers to access Netflix, and yet it is unavailable in your location.
Slow internet connection in your area.
You have not disabled your IPv6 adapter.
The Netflix server is down or facing some downtime. When the service goes down, you cannot stream any content, and this message is likely to pop up on your screen.
How to Fix Netflix Error Code M7111-1331
In most cases, you experience M7111-1331 error because of bad data stored on your browser. Once you refresh your browser and clear all the outdated cache, you will likely resolve the error.
Before you can start troubleshooting the M7111-1331 or M7111-1331-2206 error, you must ensure you have a stable internet connection in your area. Also, do not enable any proxies because it may limit data transmission.
Always access Netflix on a private network. If you are using other people's internet, you want to confirm that you have full access. Some people may limit how you use their internet by restricting you from streaming content on Netflix, YouTube, and other sites.
Here are the five solutions to fixing M7111-1331 or M7111-1331-2206:
1. Clear outdated browser data
The most effective way of resolving the M7111-1331 or M7111-1331-2206 error is by clearing data on your browser. Netflix says that the presence of bad data on your browser interferes with the website, causing a delay in the signal.
Using bookmarks on your browser is also another reason why your browser is slow. Avoid using bookmarks and clear your browser history always. You can also follow guides on how to speed up your computer for optimum service.
If you are using Google Chrome, you can use the 'incognito' feature to access Netflix. Type the full address on your browser's search tab and connect to the website.
When browsing using the Incognito feature, your browser does not use stored data to determine your search results. When you access Netflix comfortably while browsing in Incognito, it means clearing 'bad data' from your browser is an ideal solution to the M7111-1331 error.
2. Check the Netflix server status
At times, what causes Netflix error code M7111-1331-2206 is the latency that occurs when the Netflix server goes down. If you've tried clearing bad data or browsing history, but the error keeps showing up, you can try accessing Netflix on another device.
This is a better way of knowing whether the Netflix server is down or not. If you cannot stream Netflix on another device, it means the server is down or undergoing maintenance. In this case, you don't have to panic. Go through PC repair tips and tricks looking for solutions.
3. Install Media Feature Pack and turn off the proxy
Netflix is not available everywhere. Because of copyright issues on some movies and TV shows in some locations, Netflix limits users in streaming some content.
However, you can use a proxy to hide your location and access all programs that Netflix offers. If you are accessing Netflix on a proxy, you should turn it off and reconnect to the website.
Follow these steps to turn off your proxy:
Go to your computer's Control Panel.
Click on 'Network and Internet.'
Click 'Internet Options'; a new window opens.
On this new window, locate the 'Connections' tab.
Click on the button with the label 'LAN Settings.'
On the LAN settings, you can uncheck the 'use a proxy server for your LAN.'
Those using Windows N versions may not access Netflix. This is because these versions of Windows do not come will all the media features. Therefore, you must install the latest Media Feature Pack software on your device before you can access Netflix.
Always restart your computer or device after installing the software. If the error persists, you can try clearing your outdated cache or browsing history.
4. Try disabling browser extension
Disabling your browser extensions is one of the solutions on how to fix Netflix error code M7111-1331-2206. If you are using Google Chrome browser to access Netflix, follow these steps to clear extensions:
Go to Google Chrome.
Click on the three dots at the upper-right corner of the browser.
Click on 'more tools' then proceed to 'Extension.'
A new tab opens, and you can see all your extensions.
Each extension has a remove button at the bottom. Click on 'remove' to clear the extension from your browser.
After clearing all extensions, you can try reaccessing Netflix. If it now works correctly, then these extensions could be clashing with Netflix. Install each extension one-by-one to find out which one is not compatible with Netflix.
Final Thoughts
The main reasons for M7111-1331 error are a corrupt Media Pack on your Windows 10/11, using a proxy to access Netflix, the presence of outdated data on your browser, and the IPV6 adapter being on when connecting to Netflix website.
If the Netflix server is down, there is nothing you can do to resolve the error. You have to be patient and wait for the server to run normally.
Removing M7111-1331 or M7111-1331-2206 error from your Netflix screen should not be that challenging with these four hacks at your disposal.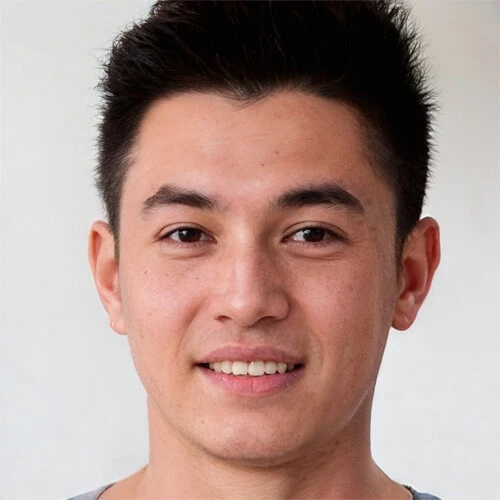 Vic is a tech enthusiast who loves to be up-to-date with the latest and greatest technology in the world. He creates content that educates and helps users with their tech-related questions. Vic manages our website to ensure that our readers have a seamless experience while browsing. He excels in troubleshooting errors and resolving Windows issues for gaming and work purposes.