Do you love to travel around the world while working and earning a reasonable income? This can be a great opportunity to ski, cycle, and surf in different countries without worrying about financing your favorite sports.
An MBO Partners survey estimated that the number of digital nomads has significantly increased from around 7.3 million to 10.9 million people between 2019 and 2020. The figures could be higher since the numbers are not yet fully out.
Now, are you interested in learning how to become a digital nomad with no experience? The tips we'll share with you in this article should help you get off the ground.
What Is a Digital Nomad?
A digital nomad typically works remotely, but it's more fun because they do it traveling all over the world. Initially, self-employed individuals could take advantage of this kind of lifestyle. However, the promotion of remote work policies across the world has made it easier for others to join the flock of digital nomads.
What Can I Get from Being a Digital Nomad?
Being a digital nomad helps free up more time for you to travel around the world and engage in different fun activities. However, that's not all you can enjoy from the lifestyle.
Other enticing advantages are as follows:
1. Greater Productivity
The brain gets used to routines, but that limits creativity dramatically. If you want your mind to perform at its best, changing your environment and trying out new things may help push you beyond your comfort zone. Besides, that's a sure way to boost productivity.
2. Practice Fun Sporting Activities
Southeast Asia, for instance, has numerous fun sporting activities, such as Arnis, Pencak Silat, Vovinam, Chinlone, and Shuttlecock. The names may sound unusual, but these sports are genuinely fun.
Other countries also have unique, crazy sports you may want to try. You can start to build a list of places with interesting sport ideas you want to engage in.
3. Improve Mental Health
The greatest medicine for mental health is to be worry-free, happy, physically active, and, of course, always be in a good mood. Traveling to different places and observing their culture and lifestyle are great mood boosters. Besides, there's a calm it brings to the mind that helps improve your mental health.
4. Build Lovely Relationships
Have you tried relating with people who see the world differently than you do? It's a lot of fun, but it's also an opportunity for you to learn and see the world from another perspective. So, building lasting relationships with people you meet in different places makes you a better, wiser, and more accommodating person.
How to Become a Digital Nomad
You should know that there are no hard and fast rules for becoming a digital nomad. Still, the tips we'll share with you are based on numerous experiences we have had while working and traveling around the world simultaneously.
Here are some useful tips for you:
1. Break Free from Your Current Location
If you find that you are holding back from leaving your current location, it's likely because there are things that tie you to the place. For instance, do you have a gym membership, debts to pay off, vehicles and apartment leases, and more?
It would help to cancel the subscriptions, pay your debts if you have the means, and liaise with professionals on a property you own or currently use. Breaking free from these attachments is the first step to enjoying the life of a digital nomad.
2. Develop Job Skills You Can Work Remotely
You'll need to learn two or more high-income freelance skills that can help you earn consistently.
The most common skills you can learn as a digital nomad include the following: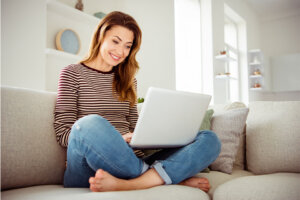 Digitalmarketing
Freelance content writing
Copywriting
Blogging
Creative designing
Graphic design
Tutoring
Creating and selling online courses and books
3. Plan Your Finances
You may not have enough details to make an inch-perfect estimation of your spending in a different location. However, it would help if you researched as much as you can – Google and other online communities may help supply relevant information.
If information is limited, you should plan based on your regular income and resolve not to spend above a set limit.
4. Join an Online Digital Nomad Community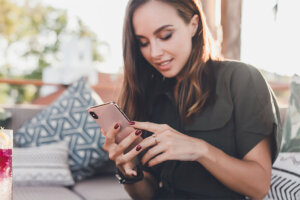 It will also help if you join an online digital nomad community. On such platforms, experienced digital nomads love to share their activities, challenges, mistakes, and, of course, the fun they had in different places.
5. Be Prepared
Don't travel right away without dotting the i's and crossing the t's. You should have a kit that contains everything you'll likely need.
Though you'll definitely have fun and engage in sports too, don't forget that you are also going to work. On that note, ensure you have tools that can help you be productive while working.
Our recommended productivity kit should comprise the following (you can add any other useful item to the list):
A simple time tracking app to manage your time and cut back on distractions
An internet modem to help you quickly adjust to the ISP model in the country
An inverter or power source (if you can) in case of unstable power supply
A first aid kit in case of injuries or other health issues
A good camera to photograph and take video recordings of landmarks, events, or any amazing story
Antimalarial drugs, depending on the prevalence of malaria in your chosen country
Conclusion
The life of a digital nomad is fun, exciting, and can be very productive too. However, ensure you consider many things. With these tips we have shared, you should be able to figure out what living the life of a digital nomad entails and what to expect.
Vic is a search engine optimization expert, helping to optimize websites to make them more Google and user-friendly. He's been in the industry for more than 10 years, and his work speaks a lot about his experience and expertise in the IT and digital marketing fields. 
Vic is the one in charge of keeping our website running smoothly and efficiently, to make sure that our readers have a wonderful experience while visiting the website. He's good at troubleshooting errors and fixing issues that come up either when playing games or working on the computer. 
Vic is a certified gadget freak who feels the need to surround himself with cutting-edge technology. And this passion has helped him a lot in creating content that informs and guides users on using and troubleshooting the latest technology. He is an avid researcher who is always hungry for the latest news and updates on the most cutting-edge technology.