Reading time:
3
Minutes
It is no secret that we are in the midst of a supply chain crisis in many parts of the world. Small businesses and large corporations have had to scramble and work tirelessly to tweak their processes to be able to provide service as their customers expect, with these new challenges. One of the good things to come from this though, is that there has been a tech bridge built across many different industries. People are learning how implementing certain technologies can help keep things running smoothly and sharing those tips and tricks generously.
Fleet Management Tech
The moving parts of the supply chain, i.e., the vehicles, are critical to the overall operations of many different types of businesses. If you have not yet looked into how dash cams can propel your business forward, now is the time to invest your time, and your funds. Installing a dash cam in every vehicle in your fleet can ensure that you can collect data analytics in real time that will drive measurable ROI for your business.
You can review a guide on how to select the best dash cams for your fleet, based on what you need specifically. Drivers and in-office staff will benefit from this because with the addition of these cameras, there is accountability on each side. Drivers can feel protected, while dispatchers and other managers can watch behavioral trends without hoovering. Some of the benefits you can expect are, the ability to interact with drivers in a hands-free way, and a robust fleet safety program that can teach your road team dynamic skills to be able to increase safety and efficiencies in one swoop.
Chat Tools
With many industries maintaining the remote working environments they adopted at the height of the COVID pandemic, chat tools are essential for ensuring that your remote team members can communicate as if in real time. Many of the must have types of tools for business would be ineffective if you did not have an established mode of communication in place. Chat tools are also a great substitute for email, many companies are discovering.
Instead of bogging down someone's inbox with a one-off question that requires an immediate answer, you can simply use the chat tool software available and save time while also completing tasks. With regard to supply chain, chat tools can be beneficial for team members that have a high level of client interaction. Being able to get quick answers or bring in additional help if needed to service a customer's immediate need is going to go a long way in terms of your customer satisfaction ratings.
Artificial Intelligence
Automation was once an innovation that felt scary to many employees. People feared that robots would take over their jobs, leaving them unemployed and in the dust. However, it is becoming much more apparent as of late that automation, and artificial intelligence in general, can actually elevate the levels at which employees can perform the duties of their jobs.
Many business owners find that starting in the administrative departments of their companies is best. Software designed to collect data, organize analytics, and even administer payroll means that they now have live workers free to work in the areas, like supply chain, that require live attention.
Imagine being able to pull your payroll manager away from the timecards for so many hours a week that he or she can now assist management in employee training efforts, customer service needs, or even social media management. This is also a great opportunity to help employees innovate as a collaborative effort with the company at large. Highlighting that the business has a high priority on being future focused but does not intend to leave team members behind to get where they are going. Artificial intelligence can be great for morale when introduced strategically to support it.
Give us some love and rate our post!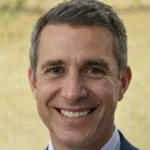 Jack is a seasoned software tester with over 10 years of experience in the industry. He takes pleasure in helping others advance in their careers and enjoys spending his free time with family, playing chess, and reading.
As a software tester, Jack ensures the software is error-free and user-friendly by detecting and reporting issues during the development cycle. His articles in Software Tested reflect his knowledge of the critical role software testing plays in the software development process.