Reading time:
7
Minutes
As your business grows, your company will need to maintain its competitive advantage.
The best way to do it is to hire the right people with appropriate skill levels. This is where a sound recruitment strategy can do wonders. If you don't know already, research revealed that an average vacancy can cost an organization $500 a day on average.
If your business needs to coordinate hiring responsibilities and expedite the recruitment process frequently, the ideal solution that you can rely on is a recruitment tool.
Deploying software tools for your recruitment process can help you save time and money.
How to improve your recruiting process using software tools?
From the perspectives of hiring managers and recruiters, acquiring a new employee presents several logistical issues. These challenges include the following:
Candidate screening
Lead generation
Application process monitoring
Talent nurturing, etc.
As a rule of thumb, your company's recruitment team should primarily focus on ensuring a positive candidate experience.
Recruitment software can help automate certain routine administrative duties, allowing your HR department to find the best candidate for your company.
Now, you might be wondering how to improve your recruitment process using software tools.
Let us find out.
Identify the best coding talent through scientifically validated tests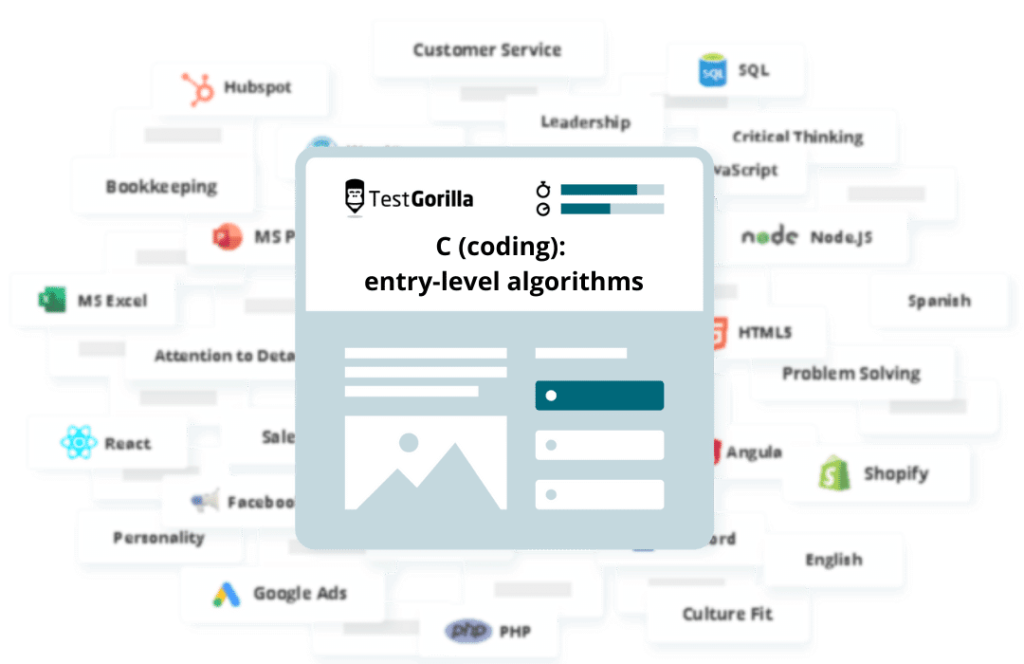 If you are looking for ways to scale hiring procedures, look no further than automated talent screening systems. These software help you predict real-world job performances, allowing you to attract the right talent that can solve problems others cannot.
As the open gig economy leads to a growth in the population of self-learned professionals, sometimes specialized experts get lost in the crowd. An automated talent screening system can help you find the right individual with precise technical skillsets in vivid fields.
Here are the various ways the software can benefit your organization:
Helps you get a deeper grasp of the art and science behind attracting top talent and persuading highly skilled (subject matter) specialists to join your organization and stay for longer periods.
Enables you to automate tasks that ultimately boost productivity and decrease the time required by your team to hire fresh talent.
Helps you interview them, take through your organization's hiring process, and nurture prospects from beginning of the talent detection process till onboarding.
Allows you to hire for multiple positions, simultaneously.
With a library of over 200 tests that have been scientifically validated, you can easily design and conduct c test to hire the best coding talent.
Enables recruiters to specify their desired skill level for each technical profile using detailed standards based on the software's built-in reference models.
At the end of the day, every organization wants to hire real people with distinct personality and human skills, and not merely some sheets of resumes and bio-data. An automated talent screening software ensures that you never again waste time going through stacks of CVs and redundant interview rounds. Let the system take care of such repetitive tasks.
Construct customized evaluation standards and build your own question banks. Test your candidates in a centralized platform and get a holistic view of the talent segmentation, detecting the best among others. The right talent screening can change your game of hiring.
Ensure fair hiring using ATS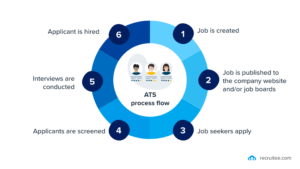 You have got ATS at your disposal. Now what?
You should focus on fair hiring using talent screening software. Let's get one thing right.
Recruitment processes are getting tighter and more competitive than ever. As the younger generation enters the global workforce, new untapped segments of talent keep emerging.
Today's fresh (post-millennials) workforce consists of digital-first demography. Consequently, they are on the lookout for jobs that are way different than what they used to be even in the 2010s. Participants of this particular demography are particularly picky when it comes to employers. By using traditional systems, you may hire candidates on a scale, but fair hiring often remains a distant dream.
That's not the case with ATS. ATS or applicant tracking systems for fair hiring are a no-brainer in the modern recruitment environment. It allows you to create recurring recruitment pipeline structure templates.
It essentially functions as a collaborative hiring tool that offers your HR and recruitment teams a holistic solution and works alongside other departments with the organization, in real-time.
You can assign different roles and offer certain administration and designational rights to your team members. It allows you to set up entirely automated processes that can help save your time by up to 64%.
ATS can prove to be a valuable weapon that can help your organization defend its ethical recruiting practices. For instance, it helps hiring managers to compare individual candidate notes. This makes the feedback process a seamless one and often instantaneous. It ensures that your hiring process is free of unconscious bias.
Depending on the feedback gathered at different stages of the recruitment drive, team members can collaborate to determine standardized test frameworks to evaluate candidates more fairly. This also includes evaluating participants based on narrower subject matters to examine the skills in depth.
One of the greatest benefits of recruiting software tools is that everyone involved in the hiring process (both recruiters and candidates) can stay on the same page as far as being ready for future interview schedules. An applicant tracking system can make your internal and external communication a convenient experience for all parties.
In today's social media savvy world, it isn't enough for companies to initiate their recruitment drive simply on job boards or job search engines. You must also be simultaneously attracting talent through social media platforms.
While LinkedIn is the go-to platform for professional hiring, Facebook and Twitter can also be resourceful.
However, with so many job boards and social media platforms available, firms often get overwhelmed without a centralized control over their recruitment channels. With recruitment software, organizations can streamline their processes and connect with candidates across multiple channels, all under a single roof.
Now, connecting with applicants across numerous platforms doesn't require HR teams to jump to and fro between these platforms. They can simply track, communicate, and shortlist candidates from vast talent pools right from a single dashboard.
Some software programs enable automated job posting across boards. Simply schedule your posts and let the software take it from there.
In its true essence, recruitment software not only saves you time but also prevents wastage of manual labor, since everything can be automated. Additionally, the right remote work tools can help boost your productivity.
Improve candidate experience with seamless communication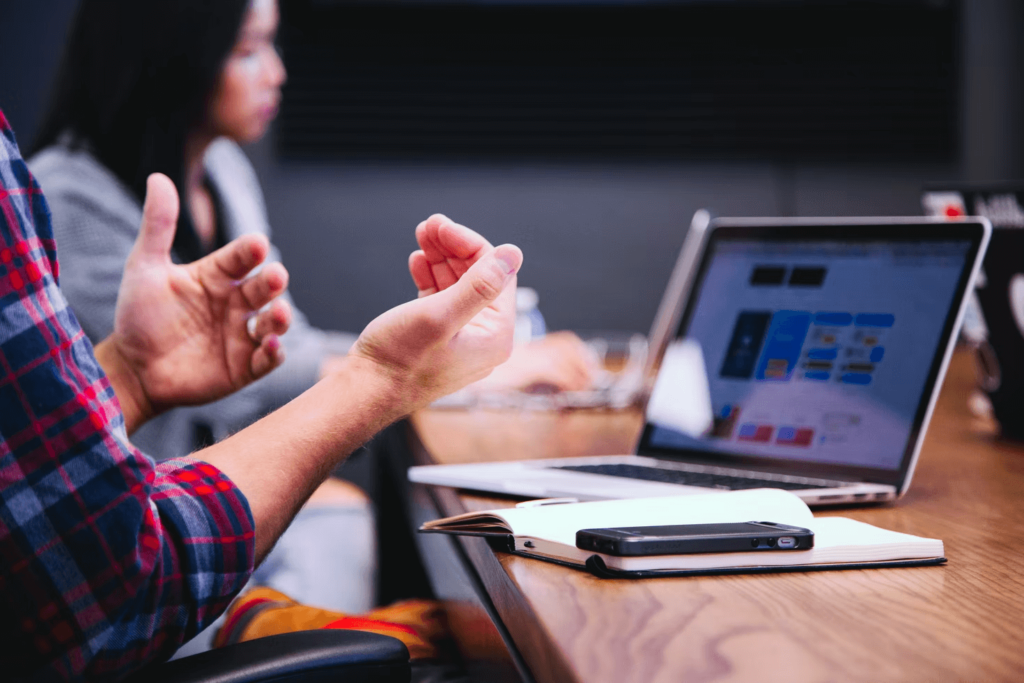 By now, you have got an idea of how ATS can aid in the detection, tracking, and acquisition of ideal prospects. However, that's not all.
Did you know that a majority of prospects might decide to move on from your recruitment funnel just because your organization was delayed in issuing a joining letter?
You can't afford to lose great talent after spending days, weeks, or perhaps even months searching for them. Recruitment software can help automate your offer letters, enabling your HR team to concentrate solely on candidate experiences.
When you're trying to manage both —improving your hiring process and generating a fantastic candidate experience, it often can end up becoming a difficult road full of challenges. However, when you deploy the ideal software, your objectives turn out to be easily achievable.
Most recruitment software provides the following features that help streamline your employee experience:
Email templates and notification frameworks
Near-instant generation of personalized reports to help you compare among the top candidates in your shortlist
Constantly stay in touch with candidates to make them feel they are valued by your organization
These can help you stay in control of the recruitment process by keeping your candidates in a constant communication loop.
Remember, the effectiveness of your overall hiring program depends on how well you can manage your candidate nurturing process.
It is often possible that your HR team is busy with meetings. In those times, what if your candidate has some serious work-related queries? Would you keep your candidates waiting? Well, that might not leave a good impression on your organization's reputation.
With recruitment software programs, you can initiate chatbots with pre-determined answers to the most common candidate queries. Whenever someone asks questions with specific keywords, these chatbots can keep the conversation going until a human responder comes to the scene.
This particular feature of an ATS can reduce friction and ensure that your recruitment process isn't hampered at any cost.
Final word
As you can see, adopting recruitment software can improve your recruitment process in multiple ways. You can deploy pre-hire evaluation tests to shortlist applicants based on custom guidelines. It also allows you to analyze their skills to design customized evaluation set-ups for the next round.
Depending on the role you are hiring for, an ATS can also help you evaluate candidates' soft skills, such as problem-solving, hazard awareness, and language proficiency.
If you are looking for something that can offer you all round benefits, it's time you should opt for recruitment software tools.
Give us some love and rate our post!