Reading time:
8
Minutes
Running a catering business manually can be a challenging task. With every aspect, from scheduling and booking to transportation and inventory management, requiring considerable time and effort, the need for automation becomes clear. Incorporating catering management tools can streamline your operations, save time, and enhance overall efficiency, leading to improved results and a better customer experience.
That said, with numerous options available, selecting the right software for managing your catering business can be a daunting task. To assist you, this article presents an overview of the five most effective catering management tools for your business. Let's delve in.
5 top tools to manage your catering business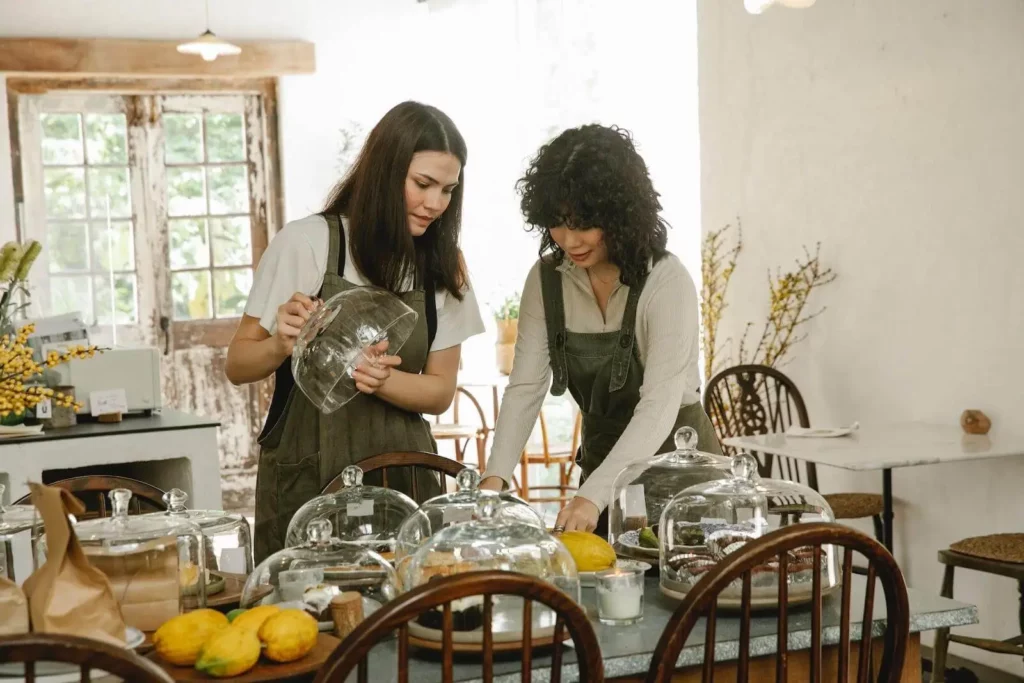 Managing your catering business is easier when you adopt these brilliant business tools. Let's check them out.
Agendrix
Employee management is among catering businesses' most challenging tasks. Catering companies with restaurants in multiple locations struggle with tracking employee records, work time, and progress. It's also daunting to communicate with staff seamlessly. Thankfully, Agendrix helps businesses solve these challenges, enabling easier employee management.
Agendrix is a restaurant scheduling software that streamlines employee scheduling activities. It tracks work hours, monitors labor costs, and boosts workers' retention. These exceptional functions make it simple for you to manage employees efficiently from wherever they are.
For example, workers from different restaurant locations can notify you about their availability, needs, and time-off requests from one platform.
Moreover, you can schedule employees' work hours across multiple locations. This allows them to stay updated about changes, clock-in hours, and more. What's more, communication is in real-time.
So, you respond timely to employees' requests, suggestions, and observations. The staff can give quick feedback on questions or the company's daily operations.
Businesses using Agendrix enjoy high retention rates by simplifying employee management and communications. Understanding their preferences and tracking their progress lets you give employees the support they need to work effectively. It also facilitates an easier communication process, enabling a positive manager-to-staff relationship.
So, if you are looking to manage employees better, Agendrix is an excellent option. It takes charge of the scheduling, work-hour monitoring, and communications for an optimized employee management strategy.
Tripleseat
Tripleseat is a powerful catering management tool designed to streamline your operations through effective planning and management. By automating the booking process, it facilitates smooth and rapid orders for restaurants.
One of its key features is its capability to boost your lead conversion rate. Tripleseat achieves this by automating communication processes, responding to leads, and interacting with guests automatically. This enhancement in booking and communication allows your business to handle a higher volume of orders without feeling overwhelmed, thereby increasing efficiency.
Tripleseat also equips you with the ability to generate professional-looking proposals, contracts, and event banquet plans with just a few clicks. This not only adds a professional edge when engaging with potential investors and clients but also saves time and effort.
The standout feature of Tripleseat, however, is its user-friendly interface. Even without prior experience, you can easily get started with this tool. Its intuitive nature makes navigation effortless, enabling you to explore and utilize its features to the fullest, ultimately aiding in your business growth.
Caterease
Caterease is a comprehensive software solution that proficiently handles all aspects of bookings, event management, and sales. With its user-friendly features, you can swiftly book events and craft compelling proposals in a matter of clicks.
One of the significant advantages of using Caterease is its capability to centralize all your event management practices. It securely saves and organizes all pertinent event details, including guest lists and payment transactions, thereby facilitating smooth management.
The software shines in its provision of multiple tools designed to optimize your event management tasks. For instance, it features two unique print designing tools, allowing you to create customizable prints that align with your branding.
The Contact Manager add-in is another valuable feature that enhances your management capabilities by generating pop-up reminders and time-stamped history notes, helping you stay on top of all the small but important details. Moreover, the integrated recipe and sub-recipe feature dynamically calculates the quantity of ingredients as you select menu items, thus simplifying the culinary planning process.
Staying updated about your event's progress is effortless with Caterease, thanks to its robust reporting features. Users can create flexible reports and employ customizable query tools to stay informed about an event's status in real-time.
Using the Caterease tool allows you to reflect your brand identity effectively through customizable prints. Second, it offers features that let you track equipment, ingredients, etc.
Finally, if you want a catering management system that puts you in charge of your catering management practices, the Caterease software is a great option for your business.
Total Party Planner
Total Party Planner is a catering business management system designed to transform the way you handle paperwork. Its functionalities are tailored to streamline paperwork, resulting in more efficient and accurate outcomes.
This platform offers an abundance of resources for swift proposal creation. You have a variety of templates at your disposal, allowing you to choose the most suitable option and customize it to align with your objectives. Moreover, it features an image canvas tool, facilitating the creation of unique designs for your proposal that set you apart from your competitors.
One of the standout features of Total Party Planner is its ability to create dynamic and engaging proposals. With designated sections for menus, beverages, rentals, and more, you can present your offerings in a compelling narrative that takes clients on an engaging journey through your services.
By using Total Party Planner, you can bid goodbye to manual spreadsheet preparation. The platform offers a straightforward event-creation tool that eliminates the need for manual calculations, ensuring accurate results every time. This not only saves you time but also allows you to concentrate on other critical areas of your catering management endeavors.
On the whole, Total Party Planner excels in facilitating reporting, communication, and task organization. It's an excellent choice if you are seeking to enhance these facets of your catering management practices.
Catertrax
Catertrax food service tool is an excellent software for catering companies. It simplifies order management and allows you to control other management activities from one location. Furthermore, customers can place orders from anywhere with its online ordering feature. It also promotes size control by enabling consumers to manage basic-size menus for small to large groups.
Besides online ordering tools, Catertrax supports users with other management tools to enhance their processes. First, you can gain deep insights into your activities through accurate data analytics, allowing them to prepare proactively for future events.
Catertrax improves the consumer experience by enabling customers to place multiple orders. It also allows them to view their accounts and review their orders' status on the app.
Adopting Catertrax doesn't just help consumers have a positive experience with your orders only. Instead, it also supplies insights that help you make the best business decisions. This makes it a must-have tool for catering businesses looking to improve their decision-making process.
The best features of an excellent catering business management software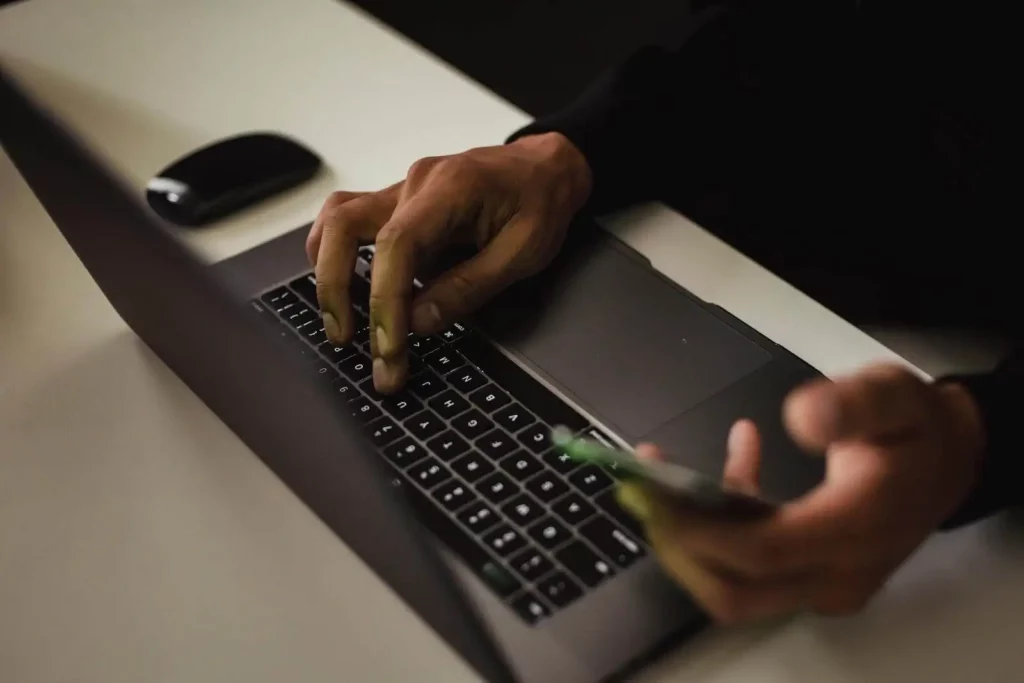 Every functional software must possess these critical features. Let's take a look:
Booking Management
Booking management is a vital component of any effective catering management software. The ability to manage and schedule information is crucial, and every catering management system should provide this capability.
Software equipped with a booking management system enables you to schedule events automatically and lets customers place orders online swiftly. A complex booking process can deter clients from using your catering services, no matter how excellent your other offerings may be. They prefer a platform where they can effortlessly make and reserve bookings. Therefore, it's advisable to select a catering management software that excels in its booking feature.
Order Management
Every catering management tool should have an integral order management feature. This functionality eliminates the hassle of ensuring accurate orders at events. It efficiently stores and organizes all orders, facilitating seamless operations and minimizing errors.
With a catering business management system, there's no need for manually entering orders into spreadsheets. Instead, the software automatically saves orders, ensuring no orders are overlooked. Therefore, it's important that your chosen catering management tool is equipped with an efficient order management system.
Cloud-based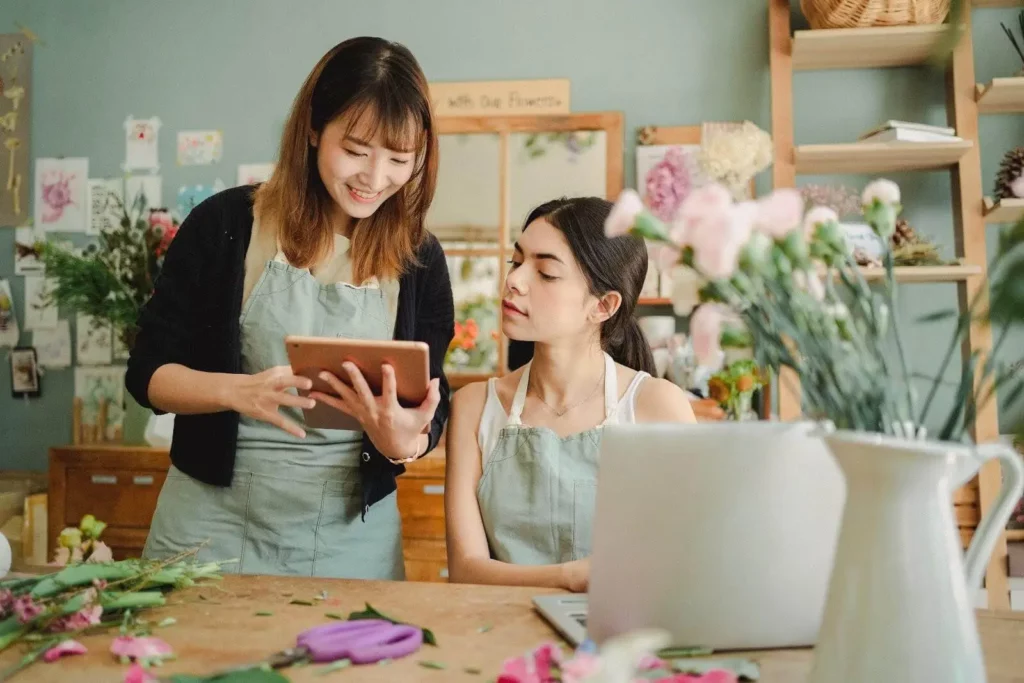 You must be able to access your catering management software anywhere, even on mobile gadgets. Working with cloud-based software ensures you can manage multiple restaurants across different locations. Also, it enables your users to interact with you from anywhere, facilitating consumer experience.
A cloud-based catering management tool lets you operate your business digitally. Rather than restricting business activities to one place, it allows you to operate in different places, tracking inventory and orders without barriers. Therefore, ensure your catering management system is cloud-based.
Billing and invoicing
The best catering business management tools are equipped with a billing and invoicing system. It includes templates to log invoices on your system. Also, it provides exporting features that lets you move your invoicing and billing information to other platforms securely.
Opting for a catering management software with this feature improves your transactions. It also saves you from making gross financial mistakes. So, it's best to opt for software with a billing and invoicing feature.
Grow your business with catering business management software
Every catering business needs business management tools to thrive. They simplify tasks, enhance customers' experiences and improve efficiency. Furthermore, you will achieve faster results and be empowered to make better decisions that will move your business forward.
So, if you haven't adopted a catering business management software, you should do so now. Explore the catering business management tools discussed in this article and pick the most suitable for your goals. Then, watch these tools revolutionize your enterprise.
Give us some love and rate our post!