Reading time:
3
Minutes
Digital transformation is a buzzword that gets thrown around a lot, and it is often used to refer to anything from digital optimization, IT modernization through implementing cloud computing software such as cloud-hosted ERP, or even putting a company's operations and services online.
While this catchall term is used to describe the implementation of new technologies, it goes a lot further than that. Companies achieve digital transformation through the right blend of technology, processes, and strategy to essentially optimize their business processes and create value for their customers.
Digital transformation is extremely important for businesses, regardless of industry or size, as it enables them to adapt and stay agile, which is especially critical in this ever-changing pandemic landscape. This article explores the many business benefits of digital transformation to highlight its importance.
The benefits of digital transformation
Digital transformation increases efficiency and reduces costs.
Inefficient processes can negatively impact your business. With cloud technology and sound strategy, your company can streamline its internal processes to ultimately increase efficiency and productivity.
For example, through automation and business workflows, you can eliminate or reduce repetitive, manual tasks, reduce human error, and free up your employees' time so they can focus on more productive, revenue-generating tasks.
Digital transformation can remove data silos and consolidate data.
Implementing a modern solution such as cloud ERP allows you to have a single source of truth for your business data.
Data can be easily collected from all departments within your company, stored within one central platform, and can be accessed in real-time as needed. This reduces costs and time because different departments no longer need to use multiple, stand-alone software to collect data. It also improves visibility into your data, which brings us to the next benefit.
Digital transformation provides insights to improve decision-making and customer experience.
Consolidating your company data in one location makes it easier to spot patterns and identify business opportunities. It's easier to track metrics and gain valuable insights that empower executives to make data-driven decisions for the business. You can also unlock customer insights and better understand your customer base, enabling a customer-centric strategy that offers customers a great experience through multiple touchpoints.
Digital transformation increases agility and innovation.
In a hyper-competitive business landscape, your company needs to be able to adapt and innovate to keep up with the competition and respond to changing market trends or customer demand. Digital transformation can make your company more agile by eliminating the dependency on slow legacy systems and improving speed-to-market.
Digital transformation can reduce risk and protect data.
With the proliferation of data breaches, security risks, and cyber-crime, protecting your company's business data and customer information is vital. It can be difficult to back up and protect data if you're still using old legacy systems, making them a more likely target. Modern cloud solutions come with a range of enterprise-level security protections that can help you add an additional layer to safeguard your data.
How to get started with digital transformation
To reap these benefits, here are a few factors to keep in mind before investing in new technology to support your digital transformation.
Record, audit, and analyze your business processes and current workflows to better understand what requires optimization and where any issues or bottlenecks may lie.
Build a digital transformation strategy to define what your goals are and how you will track and measure them.
Ensure a solid change management plan to get buy-in from your employees. This includes communication, training, and continuous learning so you can maximize ROI.
When in doubt, get expert help. Consulting with a digital transformation expert will set you on the right track and save you valuable time and effort down the line.
When in doubt, get expert help. Consulting with a digital transformation or an ERP implementation partner will set you on the right track and save you valuable time and effort down the line.
Give us some love and rate our post!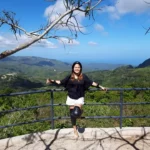 Stephanie is a wordsmith with a passion for technology. Although not a tech expert herself, Stephanie has a unique talent for transforming complex tech concepts into relatable and engaging stories. She brings her writing expertise to the tech world, sharing her insights and perspectives on the latest trends and innovations. With a love for storytelling and a knack for simplifying technical jargon, Stephanie's writing style makes tech accessible and relatable for readers of all backgrounds. When she's not writing, you can find her exploring her local coffee shops or getting lost in a good book.