Zoho is one of the largest cloud service platforms in the world. It offers a comprehensive suite of business apps to help you with almost everything, from marketing and communication to finance and admin. In this review, we will focus on the Zoho CRM platform.
In this Zoho CRM review, we will strive to answer most of the questions you may have about this business software suite. Precisely, we tackle these topics:
Is Zoho free to use?
Is Zoho CRM safe?
Zoho CRM main features
Pros and cons of Zoho CRM
Zoho CRM Overview
Zoho CRM is a cloud-based customer relationship management system that allows businesses of all sizes to manage their sales, marketing, customer support, and inventory effortlessly. The software suite comes with tools for team collaboration, pipeline management, marketing automation, artificial intelligence, analytics, and more. With Zoho, you can track meaningful metrics and engage prospective clients in a single system, thus improving productivity through your organization.
The parent company, Zoho, is headquartered in Chennai India, while its US offices are in Pleasanton, California. Recently, there have been reports of the company moving the base to Austin, Texas. Zoho is a major force in the CRM industry, challenging industry leaders like Salesforce.
The Chennai-based company makes over 25 business software tools that integrate seamlessly with its CRM suite. The CRM also integrates with other popular tools, such as DocuSign, LinkedIn, Google Drive, and MailChimp, among others.
How Does It Compare to Other CRMs?
Compared to other customer management systems, Zoho CRM is an ideal fit for all types of businesses, ranging from small companies to corporates. Feature-wise, it stacks up well against the competition. In fact, it is better than industry leaders in some aspects. For instance, the CRM has a separate builder and optimization app to help you streamline lead generation and nurturing. While the form app isn't perfect yet, at least, the company has given forms a priority.
However, its lower-tier service plans come with limited features, meaning that they may only be suitable for smaller businesses. Thankfully, the enterprise edition comes with customizable options, letting you streamline your customer relations efforts.
Here is the breakdown of where the CRM suite shines and where it doesn't:
Pros
The majority of CRM users like the software for its ease of customization, affordability, and quality integrations. Beyond the basics of contact management, custom fields, and workflows, the system makes it easy to find your last communication. So, you can continue right where you left off with a deal, lead, or client. Creating custom workflows and approval with this best CRM is a straightforward process. Apart from the long list of Zoho apps, third-party systems also play well with Zoho CRM. In summary, Zoho CRM tops in the following areas:
It is simple to use and integrates seamlessly with several applications.
Zoho CRM has robust email marketing and automation features.
It comes with comprehensive reporting capabilities.
It has a free option, though it comes with limited features.
It has a self-service portal for customers.
Zoho has a form builder app available for the paid version.
Flexible billing options, making it possible to scale with your business.
Cons
While Zoho CRM can be paired with other Zoho products, the integration process is not straightforward yet. Some products are not as polished as Zoho CRM, so they may not match well. Hopefully, the introduction of an AI assistant will streamline the process. Besides this, some users have complained of slower load times. The system works well most of the time, but it is still slow when compared to other similar CRMs. Here are other drawbacks with Zoho CRM:
Ease of customization works in favor of Zoho, but it still not comparable with what Salesforce offers. Zoho CRM usually requires a lot of customization to start.
Its forms are not optimized for conversion.
It offers limited customer support.
While Zoho CRM offers several features, the depth and functionality of these features are still limited.
Breakdown of Zoho CRM Core Features
Zoho CRM features can be broken down into four, mainly based on the service plans that the company offers: Free, Standard, Enterprise, and Professional. The Ultimate Edition doesn't necessarily offer added features but expanded benefits like greater volume or higher quality of existing features.
1. Marketing Automation
The marketing automation feature allows your sales teams to create and run successful ad campaigns, generate new leads, and manage email campaigns. Since Zoho CRM integrates with Google Ads, you can know which ad groups are bringing you the most sales. You can also integrate the CRM with your email marketing software to create and send emails right from the system.
2. Pipeline Management
Pipeline management is a critical sales task, which enables you to score and manage leads. With the Zoho CRM, you can identify, rate, and assign leads to your sales team with ease. Moreover, the feature has built-in deal management, sales management, and account management capabilities.
3. Users and Contacts
Zoho usually requires a bit of customization, but the contact and lead management features are offered on a well-designed home screen. Creating new users is straightforward. Zoho's advanced filter capabilities simplify user searches.
4. Analytics
Data is meaningless without analysis. That is why Zoho CRM comes with analytical tools for you to create dashboards, build custom reports, and make sales forecasts. The analytics feature enables you to segment your customers according to their geographical locations.
5. Lead Management
Zoho CRM is generally built to work with a variety of business models. In most cases, new prospects will start as leads before being converted to contacts after qualification. But Zoho offers you a lot of options to manage your leads. As with many Zoho features, you can choose what you need.
If you only have a few leads, you might want to skip some processes. Likewise, if you are generating several leads from different sources, Zoho's lead management features will simplify everything for you.
6. Email Marketing
Zoho CRM comes with revamped email marketing features. You can set up email templates right from the system, and then use variables to help you decide which data to pull from your lead database. Zoho CRM has streamlined email marketing and management, especially when integrated with tools like SalesInbox or other third-party apps.
Other Features and Integrations
Apart from the above features, it also offers several platform features, including:
Analytics
Cloud Platform
Mobility
Dashboard
Collaboration Tools
Mobile Application
Time Tracking
Real-Time Analysis
API Support
Report Builder
Another impressive thing about this CRM is that it supports over 20 languages besides English.
As mentioned earlier, Zoho CRM integrates well with nearly all Zoho products. On top of this, it plays well with a variety of third-party apps, making the platform even more desirable. Among the popular third-party apps that integrate with Zoho CRM include:
MailChimp
Microsoft Outlook
A majority of Google Suite app, such as Google Drive, Gmail, Google Calendar,
Zapier
DocuSign
FreshBooks
QuickBooks
Is Zoho Free to Use?
Zoho offers a range of packages for its CRM, and you can try all the plans for free for the first 15 days. In fact, you don't even need to key in your credit card details to qualify for the 15-day trial. Besides the trial offer of its CRM packages, Zoho offers a free edition that can accommodate up to 10 users.
The free package comes with marketing, sales leads, and customer support automation. You can incorporate the free version with your social media accounts, logging of events, sales tasks, notes, and call logs. With all fairness, the package is generous than most free CRMs, which are often limited in scope. For small businesses with restricted budgets, the free version will offer most of what they need.
Zoho CRM Packages
If you are looking for more functionalities and features, then you may need to upgrade to one of its four CRM packages. Generally, Zoho CRM is a pay-as-you-go service, which means you can downgrade, upgrade, or cancel at any time. Depending on the tier you choose, the costs can add up, but the system is relatively affordable. Zoho CRM starts at $8/user per month and can go up to $100/user per month for premium editions.
1. Standard Edition
The Standard Package offers basic features like email analytics, scoring rules, tags and groups, workflow conversion, customize reports, dashboards, and unique field. It can accommodate up to 100,000 records.
2. Professional Edition
This version offers everything in the Standard Edition, plus a range of upgraded features, including process management, real-time sales notification, inventory management, web-t0-case forms, validation rules, macros, and Google Ads integration. The package allows you to manage unlimited records.
3. Enterprise Edition
The Enterprise Edition is an upgrade of the Professional package. It is suitable for large companies with complex needs. Some upgraded features are visual CRM view, conventional AI, email for salespeople, and advanced customization. It also comes with BI tools like comparator, target meter, and anomaly detector. On top of this, you will find multi-user portals, sub-forms, custom modules and buttons, autoresponders, data encryption, mobile SDK and app distribution, and email parser.
4. Ultimate Edition
This edition comes with enhanced features, such as dedicated database clusters, automation suggestions, and advanced customization. Other enhanced features are email sentimental analysis and improved storage.
Is Zoho CRM Safe?
This Zoho CRM Review wouldn't be complete without addressing the issues of privacy and security. Naturally, people are prone to think twice before paying for intangible products like software. It is even harder for them to trust a service that is offered online. There is the danger of losing their confidential data their competitors or a hacker.
All these are genuine concerns that every SaaS company like Zoho needs to address. Overall, Zoho products are safe to use. The company maintains several data centers at undisclosed locations in the Netherlands, Singapore, the US, India, Japan, Australia, and China. Just like Google, they have also built for redundancy, in case a server fails. On top of this, the company complies with international standards for data protection.
More information on its security and privacy is found in Zoho Mail and GDPR Compliance, Zoho Anti-Spam policy, and Zoho Mail Security. The company claims on its privacy policy that it has never sold user data to third parties.
With that said, nothing is 100% secure. The CRM developer was taken offline by their domain registrar in 2018 for alleged phishing violations. A study showed that Zoho was heavily used by keylogger distributors to transmit stolen data. The attacks were mainly targeting free Zoho accounts.
Hackers use keyloggers to monitor computers of their victims, and then possibly spy on their online behavior and collect personal information. Common keyloggers reportedly abusing Zoho are Agent Tesla and Hawkeye.
Zoho, like many other SaaS companies, may be attractive to attackers because of the sheer number of users on this platform. If they are loose around account creation and don't enforce strict security features like multifactor authentication, risk exposure is usually high.
In response to the allegation, Zoho promised to institute new stricter policies for all free accounts. It pledged to:
Change SPF for Zoho.com to hard fail, meaning that emails not originating from Zoho's servers are marked as spam.
Introduce mobile verification for all new account registrations.
Ban free users with suspicious login patterns, especially for outgoing SMTP. This way, they won't use Zoho email IDs for malicious purposes.
The move by SaaS company is much welcomed, but as a Zoho user, you have a role to play by ensuring your computer and data are safe from attacks. You should even be more careful if you are using free Zoho CRM. Always scan your system for malware with a robust security tool like Outbyte Anti-Malware. Remember to be secure your internet connection using a VPN.
Verdict
Overall, Zoho is a great CRM that offers plenty of features at an affordable price. It is ideal for small businesses with growth potential. However, if you are new to the system, you will probably experience some challenges changing the user interface. But since the CRM relies on a standard process for all records, you are unlikely to find it hard to learn your way around.
To get the best out of this CRM, ensure that your computer is free of junk. You can clean it with a professional PC cleaning software, which will conduct a full scan of your system for junk files and then cleans them up.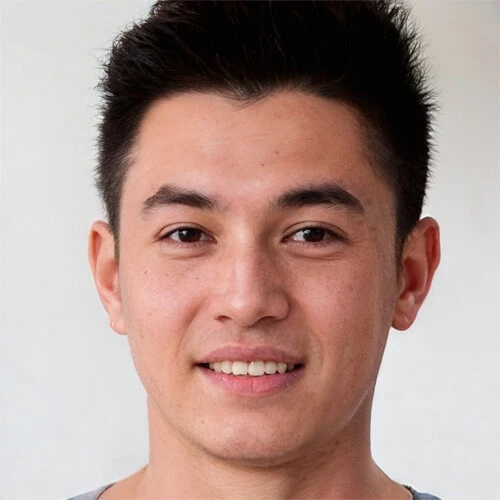 Vic is a search engine optimization expert, helping to optimize websites to make them more user-friendly. He's been in the industry for more than 10 years, and his work speaks a lot about his experience and expertise in the IT and digital marketing fields. 
Vic is the one in charge of keeping our website running smoothly and efficiently, to make sure that our readers have a wonderful experience while visiting the website. He's good at troubleshooting errors and fixing Windows issues that come up either when playing games or working on the computer. 
Vic is a certified gadget freak who feels the need to surround himself with cutting-edge technology. And this passion has helped him a lot in creating content that informs and guides users on using and troubleshooting the latest technology. He is an avid researcher who is always hungry for the latest news and updates on the most cutting-edge technology.