Reading time:
5
Minutes
Living in an era of accelerated change and frequent innovation in the technological world, it is difficult not to observe these changes in the medical sector. The equipment, software and computers themselves used in the medical sector are constantly being improved, supplemented and generally do not standstill.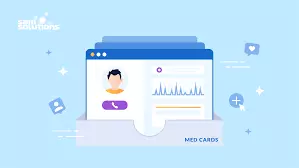 In addition to the initial quality level of services provided in medicine, it is worth paying attention to the technologies that are used for your devices and applications when you are engaged in the provision of medical services.
Agree, now it is difficult to comprehend any industry that would not use technology. So medical technologies, and especially computers, data storage and various networks are actively used today when working in medicine. After all, now it is all more than available.
A medical industry that shuns computerization is likely to scare away clients and patients, as well as professionals who want to work with such conditions.
If you notice that your healthcare company needs medical software, then it really is. Perhaps you do not quite understand in which direction you need to move and where to start. But understanding that today's healthcare practice cannot do without modern technology is already the first step towards the development of your medical business.
By increasing the efficiency of your business, you can fundamentally change your practice, and this will allow you to reduce the number of administrative staff hired and save money. This is just a small part of how you can improve your practice with medical software, which is updated on an ongoing basis, taking into account all the experience and the constant drive to improve the product.
Keep reading, and you will find out what is rich in the world of healthcare software development.
The best experience for your patients
Any business is focused on the end customer. Medicine is patient-centred. Thanks to the installation of special medical software, you can significantly improve the experience of your patients from working with you.
Let's give an example, if you install medical software, you will be able to get information about your patients into your database even before their first appointment. A portal on the island in the waiting room or a web application will help you with this, which they can use remotely from home even before they come to you.
In addition, the web application will be able to automatically remind the patient of the important points of his treatment and maintenance without your participation. This could be done by e-mail, messenger or phone message. In addition, you can remind important information using a voice message – this can become your business card and a distinctive feature that will positively affect the loyalty of your patients and the attraction of new ones.
Another useful feature that can be added to the web application is the ability to order prescription drugs, a report on the latest tests taken, or an extract from a medical record. A reminder in advance of the upcoming procedures and analyzes will also be useful.
With the help of special medical support, you can speed up the registration of your patients and significantly reduce the amount of paperwork. When a patient fills out all the necessary forms and questionnaires on his own by entering information in digital form, you can not only save time for your employees but also reduce their number.
An added convenience is the ability to pay bills using the same medical application. This feature can help your patients pay bills seamlessly and comfortably by automatically receiving an email with a payment link that you simply click here.
Automatic schedule
A well-planned scheduling system can save your practice money and also save your patients. Indeed, it often happens that an employee cannot heap up the schedule and because of this, patients leave without having the opportunity to get to the right doctor at a convenient time and date.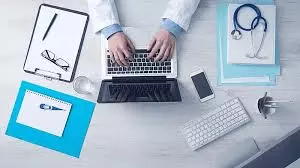 By installing medical software, you automatically provide your employees with extra flexibility when working with the schedule and its planning and making changes to it if necessary. How it works: if you have free space in the schedule (for example, a patient has refused an appointment), it automatically becomes available for another patient.
Billing and payment
When using an old paper system or a generic app that doesn't fit your work profile, billing becomes a chore.
A dedicated billing system for physicians will help manage the creation of individual financial invoices, as well as help with the preparation of reports and their submission. Automatic sending of patient invoices greatly simplifies the work of your staff and your patients in particular.
Numerous patients are late with paying bills due to the fact that they did not receive a reminder on time or because their account was lost among other pieces of paper. Digital invoice technology and the ability to pay in a couple of clicks solves this problem.
This is one of those technologies that allow your healthcare business to significantly save time and money, as well as reduce the number of errors for your patients and employees.
Sum up
Successful use of advanced medical software takes your business to the next level, taking you far away from competitors using the old paper system.
The biggest benefit of medical software and technology is a positive experience for your patients. As a consequence, they grow in loyalty to your practice.
Using the benefits of modern medical software while scheduling your doctors' schedules, it qualitatively reduces the waiting time of your patients, which will undoubtedly delight them.
Having EHR technology makes it easier for nurses and doctors to work because they can use digital cards easily, without wasting time searching for the necessary pieces of paper.
Submitting bills and paying them by your patients in a couple of clicks reduces errors and speeds up the bill payment process.
By staying up to date with the latest medical software and integrating them into your business, you are taking a step into tomorrow. With Fireart, you can achieve more!
Give us some love and rate our post!