If you're a gamer, you know how much you need your PC to be fast. If your PC is slowing your game, you may even consider quitting it.
Imagine if you had an application that can boost both your system and your game to give you enhanced gaming experience and system performance. Imagine if the application went ahead to enable you to discover more gaming deals.
That's what Razer Cortex does.
Razer Cortex is a free gaming and PC optimization tool manufactured and distributed by the gaming peripheral maker Razer. To achieve its PC and gaming enhancement goal, Razer Cortex performs many PC maintenance functions, such as:
Deleting temporary files
Emptying Recycle Bin
Checking broken registry entries
Suspending non-essential processes to free up RAM
Defragmenting hard disks
By performing all these functions, Razer Cortex ensures that you have a smooth gaming session without dragging.
Razer Cortex Review
Razer Cortex is a free gaming and PC optimization tool that stands out among its competitors.
It is compatible with Windows PCs, including version 10, 8, and 7. It unlocks your system's full potential through a variety of performance-enhancing and optimization tools.
After installing Razer Cortex, it gives you an option to choose between an automated mode or manual mode. Whether you choose the automatic mode or manually tweak the application yourself, you'll now have your PC's full gaming potential at your fingertips.
When you install Razer Cortex, it also gives you an option to install two other tools: Razer Synapse and Razer SoftMiner.
Razer SoftMiner helps in mining Razer Silver (not cryptocurrency). You can redeem Razor Silver against the company's games, peripherals, and vouchers. But you should know that your PC will run slower while mining and you may need a lot of play hours to earn even a keyboard.
Razer Synapse is a hardware configuration tool. It supports different tasks, such as:

binding buttons
adjusting your mouse
keyboard lighting
assigning macros, etc.
If you already own a Razer peripheral, you probably have Razer Synapse installed.
Razer Cortex has three parts:
System Booster
Game Booster
Game Deals
System Booster works similar to other PC optimization software, defragging drives, clearing out junk files, and tidying up your system. It operates as a one-stop solution to give you better system performance and leave your PC optimized for gaming and general use.
Game Booster frees up your system's resources when you're gaming. You can set it to kick in automatically or set it manually when you stream games from your desktop. It helps unlock your system's full potential by enhancing its performance.
Game Deals will give you a roundup of the current gaming deals on Steam, IndieGala HumbleBundle, and others. It also gives you a price comparison of the available games and the latest updates on price drops from all the top digital game stores. Furthermore, you can be lucky and get a free game from the Razer Game Deals giveaways.
In addition, Razer Cortex now has a mobile app that lets you discover popular and new mobile games. It also utilizes the Game Booster for device and game optimization. Aside from that, you can earn Razor Silver on the mobile app with the Paid to Play option if you're playing via the app.
How to Use Razer Cortex
To use Razer Cortex, you have to download it first from their Website. The first time you start to use Razer Cortex, it will prompt you to log in with Google, Facebook, or Twitch, or create a new Razer Cortex account. But if you don't want to log in with your details, Razer Cortex allows you to continue as a guest without requiring you to register.
Game Booster has a simple list of checkboxes that lets you choose how you want to optimize your PC's gaming performance.
First are 'specials'. These are tasks like turning off automatic updates, disabling CPU sleep mode, clearing RAM, and clearing the clipboard. The tasks in this checklist are items that you could do yourself.
Game Booster then gives you the option of ending processes and services (such as in task manager). You can disable processes that you don't need.
System Booster also allows you to automate clean-ups and schedule scans if you delve in its settings. Here, you can choose whether to keep cookies from certain domains or temporary files created within the last 24 hours or if you want to delete them immediately.
There are more functions that you can conduct by simply navigating through the settings tabs.
Razer Cortex Pros and Cons
If you're a true gamer, Razer Cortex gives you advantages over other ordinary PC optimization software. But it has specific disadvantages, too.
Pros
Suspends non-essential processes
Automatic optimization (free up resources)
Scheduled cleaning and scans
Clean and simple interface
Free to use
Cons
Scan results are simple but lack details
Includes unnecessary extras
Bottom Line
Razer Cortex is a unique system and gaming optimization product. Overall, its most impressive feature (Game Booster) is powerful and efficient. However, the software program and its system optimization tools only perform basic scans with limited opportunities for customization.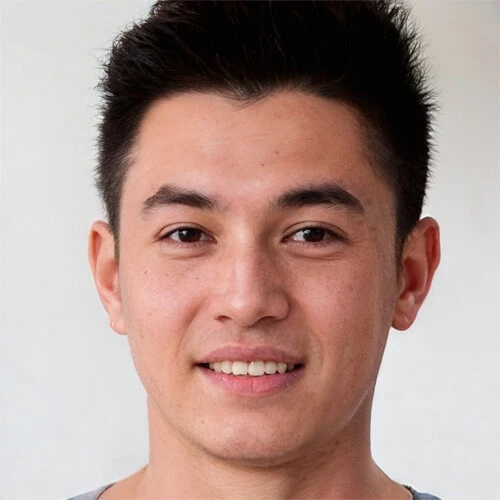 Vic is a search engine optimization expert, helping to optimize websites to make them more user-friendly. He's been in the industry for more than 10 years, and his work speaks a lot about his experience and expertise in the IT and digital marketing fields. 
Vic is the one in charge of keeping our website running smoothly and efficiently, to make sure that our readers have a wonderful experience while visiting the website. He's good at troubleshooting errors and fixing Windows issues that come up either when playing games or working on the computer. 
Vic is a certified gadget freak who feels the need to surround himself with cutting-edge technology. And this passion has helped him a lot in creating content that informs and guides users on using and troubleshooting the latest technology. He is an avid researcher who is always hungry for the latest news and updates on the most cutting-edge technology.