Reading time:
3
Minutes
Keeping track and remembering dozens of unique passwords is not easy. This is when a password manager comes in handy. With a password manager, you can securely store your passwords so you don't have to guess or remember all of them when you need them.
Among the best password managers today is LastPass. What is LastPass? Does it deserve to be called the best? In this LastPass review, we're going to cover everything about this free password manager. At the end of this post, we will give you our verdict.
About LastPass
LastPass is a popular freemium password manager that stores your encrypted passwords. Its standard version is in the form of a web interface. However, it also has plugins for different web browsers and smartphone apps.
How to Use LastPass
So how does LastPass work? How do you use it? Simply follow these steps:
Visit the official LastPass website and click the Get LastPass Free button.
Follow the onscreen prompts as it will help you install an extension on your PC's default browser.
Once the extension is installed, launch it and it will walk you through creating a new LastPass account. Provide your email address and create a strong master password. The password should meet the following requirements:

Should be at least eight characters
Must not be your email address
Must not be easy to guess

After creating an account, LastPass will walk you through the entire process of saving a password for all your online accounts, including Netflix, Amazon, Facebook, and Gmail.
Why You Should Use LastPass
There are many reasons to use LastPass. We've listed some of them below:
Log in and Go – Once you have saved a password in LastPass, know that it will always be there when you need it. This means logging in should be fast and easy.
Convenient Shopping Experience – When you want to make an online purchase, LastPass can fill in your payment and shipping details for you.
Create Strong Passwords – LastPass has a password generator that creates long and random passwords that are not easy to guess.
Securely Strong Digital Records – Regardless of whether it's your membership ID number, insurance card, or Wi-Fi password, know that you can keep all your important notes safe with LastPass.
Effortless Sharing – There are some things that shouldn't be shared in a text. LastPass allows you to conveniently and safely share your passwords with anyone.
Prepare for the Worst – Let your family and trusted friends access your LastPass account in the event of a crisis or an emergency.
LastPass Pros and Cons
LastPass offers basic to advanced password management features that most password managers also offer. Its only downside is that some of its features are already outdated. Nonetheless, allow us to share some of the things we hate and love about LastPass.
Pros
It syncs passwords across all devices.
It supports two-factor authentication.
It securely shares information.
It allows an automatic password change.
It provides users with an actionable password strength report.
Cons
It's not updated for Opera and Internet Explorer.
Some features are outdated.
Some personal data types are complex.
Our Verdict
LastPass is highly recommended. Its free plan is already more than enough for the average computer user as it provides unlimited password storage across all devices. The Premium version, on the other hand, offers a few more added features.
But as you know, not all that glitters is gold. As with other password managers out there, LastPass has a few problems, particularly when it comes to customer support as they usually take days to respond. Then again, if we look past it, we can still say that it's an excellent password manager.
To ensure no malicious entity ever attempts to steal your passwords and other private information, make sure you install a trusted anti-malware tool and scan your PC every now and then. It also helps to install a PC repair tool for your Windows device and a Mac repair tool for macOS. With these tools, you can rest easy knowing that suspicious component is disguising as a system junk.
Have you used LastPass before? What plan did you sign up for? Let us know in the comments!
Give us some love and rate our post!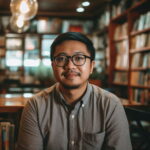 Vic is a tech enthusiast who loves to be up-to-date with the latest and greatest technology in the world. He creates content that educates and helps users with their tech-related questions. Vic manages our website to ensure that our readers have a seamless experience while browsing. He excels in troubleshooting errors and resolving Windows issues for gaming and work purposes.