We all love our privacy and want security for our personal information.
Take this scenario: Your cell phone might not have anything incriminating in it, but you're still glad it's encrypted, right? If anyone were to unlock it, they'd have to invest highly.
Encrypting your PC's most sensitive files and folders is an equally good idea. This is where CryptoForge from Ranquel Technologies comes in.
We've put up information in this article to help you know what CryptoForge is, what it does, and how to use it.
Understanding CryptoForge
CryptoForge is a digital protection suite of privacy and encryption tools for professional and personal security. It enables you to protect your files and folders' privacy through strong cryptographic encrypting algorithms. It allows you to encrypt, shred, and decrypt files.
You can then store or share the encrypted information safely through any media or transmit it on any insecure network, such as the internet, without exposing its content.
CryptoForge integrates some of the industry-known best cryptography methods currently available into for the Windows environment. It uses secure and robust encryption algorithms, such as 256-bit key AES (American Encryption Standard), 448-bit Blowfish, 256-bit GOST, and168-bit TripleDES, which make it a secure file encryption tool.
CryptoForge has unique security features, such as:
Filename encryption
Multiple encryptions
Built-in compression
Supports 64-bit file sizes
Cipher speed test
Passphrase memory
No back-door or escrow keys
How to Use CryptoForge
First, you have to obtain and install CryptoForge. It installs quickly and easily. It is an unusual utility that doesn't have the main window, but only a settings dialog.
You can then access its features and functionalities through the right-click context menu for folders and files, or by clicking its icon on the notification section. For expert users, you can control CryptoForge from the command line to enable automated, repeated cryptographic tasks.
After installation, locate the options dialogue, and create a passphrase. The passphrase may be up to 256 characters. As you type through, CryptoForge will rate its quality.
You'll need to keep your created password in memory, either for a defined period or until you delete the passphrase or quit the program. This feature will discard the remembered password after a defined idle time in an Advanced Encryption Package. You need to use long, strong passphrases.
Always remember to clear the passphrase and lock your account before you leave your PC.
You can choose whether to use Blowfish or AES for encryption, in addition to Triple DES (Data Encryption Standard) and GOST encryption. These four encryption algorithms make CryptoForge stand out.
By default, CryptoForge will compress files before encryption. However, it smartly refrains from compressing some file types such as RAR and ZIP since they're already compressed. But you have the option to change the compression level from the default up to three notches to maximum, while trading size for speed.
Other than file encryption, CryptoForge also offers opportunity for file shredding. This feature overwrites data before deletion, hence preventing forensic file recovery. Then again, you won't necessarily need this feature for encrypted files because CryptoForge will encrypt selected files and overwrite the unencrypted file.
To encrypt a file, right-click on any non-encrypted file and select 'Encrypt'. CryptoForge will encrypt the file based on the choices made on the Options dialog. If, during this time, the passphrase times out, you may be prompted to re-enter it. The same applies when you want to decrypt a file.
CryptoForge Review
File encryption is complicated and sometimes daunting for ordinary users. But with CryptoForge, it can be simple and easy. Its unique features and strong security make it stand out. The ability to retain the passphrase in its memory and preventing the need to re-enter it is also an added advantage. The unique option to transmit encrypted data in the form of a text is a big plus.
Verdict: CryptoForge is a fairly fast, well-built, simple-to-use encryption tool with a strong encryption key and many additional security features. It is excellent and safe to use.
CryptoForge Pros and Cons
Here are the pros and cons of CryptoForge:
Pros:
CryptoForge is easy to install and use
Simple, intuitive context-menu-based operation
Filename encryption
Ability to keep passphrase in memory
Ability to layer one to four strong encryption algorithms, for multiple encryptions
Built-in, powerful compression
Secure deletion
Text encryption
Built-in file shredder
Cons

:
The passphrase memory can be a security risk for careless users
It has fewer features compared to some competitors
It takes long to encrypt files
Wrapping Up
Your privacy and the security of your files and data should be your number one concern. With CryptoForge's simple, multi encryption, and context-menu-based approach to encryption, you have a great tool for keeping your privacy and files safe.
Should you decide to get CryptoForge for this purpose, we believe that this article has helped you understand and use it. Have we left anything of your interest out? Kindly let us know through the comments section.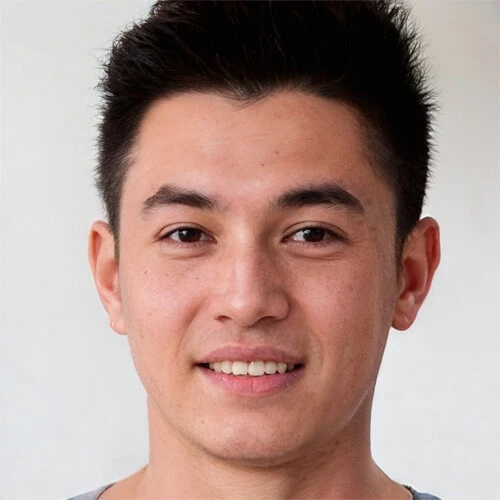 Vic is a search engine optimization expert, helping to optimize websites to make them more user-friendly. He's been in the industry for more than 10 years, and his work speaks a lot about his experience and expertise in the IT and digital marketing fields. 
Vic is the one in charge of keeping our website running smoothly and efficiently, to make sure that our readers have a wonderful experience while visiting the website. He's good at troubleshooting errors and fixing Windows issues that come up either when playing games or working on the computer. 
Vic is a certified gadget freak who feels the need to surround himself with cutting-edge technology. And this passion has helped him a lot in creating content that informs and guides users on using and troubleshooting the latest technology. He is an avid researcher who is always hungry for the latest news and updates on the most cutting-edge technology.