Reading time:
4
Minutes
Computer drivers are essential software components that your devices need in order to communicate with computer operating systems. Usually, Microsoft provides a code that allows Windows to pick up and install the latest driver updates required for your computer to run optimally. Unfortunately, sometimes the system is not effective in updating all the drivers. And this is where a driver updater software comes in to automate the process.
In this article, we will focus on Auslogics Driver Updater, one of the advanced tools that help you automate the task of picking the latest driver updates from device manufacturers.
So, What Is Auslogics Driver Updater?
Auslogics Driver Updater is an advanced solution for keeping your hardware and devices running smoothly. Probably you have had performance issues caused by outdated drivers on your PC or not finding the right version for your device model. In this case, Auslogics Driver Updater will streamline the process of updating your drivers. It is also a safe, fast, easy to use, yet sophisticated tool that utilizes smart algorithms to detect and resolve driver issues.
Without driver updating software, most users rarely monitor computer drivers, which may lead to poor performance or device malfunctions. Even if they update their drivers, there is always the risk of downloading and installing the wrong versions of drivers for their device type.
So, if you have devices on your systems that keep throwing errors now and then due to incompatibility issues, you may need to install a professional Driver Updater. Some users have reported difficulties with getting their scanner or printer to work smoothly with their computers.
What Auslogics Driver Updater Can Do for You
In a nutshell, here is what Auslogics Driver Updater can do for your Windows-based PC:
Find Missing Drivers: One of the main tasks of this tool is to detect outdated or missing drivers by scanning through your system. All you need to do to run a full scan is to click a few buttons. When it completes the scan, it will give you a detailed report of all the detected issues and a listing of the most recent versions of drivers right from the manufacturer. This program searches for the latest released driver versions from a massive online database of device manufacturers. The best thing is that it completes this task within a few minutes.
Backup Drivers before Installing Updates: Before installing any updates on your computer, Auslogics Driver Updater will back up existing drivers. It is a crucial thing to do in case of any undesired side-effect of a particular update. With the backup, there is a way to roll back to a previous working state. This feature alone will make the whole process less risky and stress-free.
Suggest Data Security Measures: Besides advising on the latest version of drivers to install on your system, this tool also has an Action Center for users. The Center offers suggestions on Windows features that you could enable or additional software that you can use to improve data security and overall PC experience.
Prevent Device Conflict: One of the reasons you may not want to install driver updates manually is because of incompatibility issues. Thankfully, Auslogics Driver Updater works in the background to prevent device conflicts and errors. This way, your device will be able to take advantage of the new features and functionalities that manufacturers may add from time to time.
Where to Get Auslogics Driver Updater and Why You Should Use It
You can download Auslogics Driver Updater by visiting the developer's page, then installing it on your device. In fact, there is a free version if you want to try things out before spending money on the software. But the pro version has the best features that can scan your system, then give you a report of the missing drivers, so you will know what to update. The pro version costs only $11.46. With this version, you can get the job done with a click of a button.
On top of this, Auslogics Driver Updater for Windows will ensure that only official versions designed for your model are installed on your PC. It will check all the latest versions of the drivers before passing them to your computer. This way, you wouldn't have to worry about compatibility issues or installing the wrong version of drivers. It will also help you avoid downloading malicious software that may be disguised as updates.
Is This All You Need to Keep Your Computer Running at an Optimal Level?
While Auslogics Driver Updater will keep your computer and connected devices working smoothly, there are other things in your system that may trigger computer errors once in a while. Performance killers could include junk file accumulation, incorrect system and network connection settings, virus infection, corrupt entries in the Windows Registry, and many other speed-reducing agents. So, you may need to use the Driver Updater together with other PC repair and speed-boosting tools.
Summary
Keeping your drivers updated is not an easy job, especially when you don't know what needs to be updated and when. It is also tasking to keep checking different manufacturers' websites for the latest updates. But now that you know that you can automate this task, you can manage your devices effectively, even if you are a novice.
If you are looking for a reliable tool to manage your updates, then Auslogics Driver Updater is ideal for you. What Auslogics Driver Updater can do for you is save the time you would have spent visiting different device manufacturers' websites to look for the latest updates.
Give us some love and rate our post!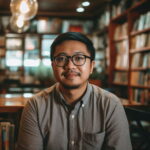 Vic is a tech enthusiast who loves to be up-to-date with the latest and greatest technology in the world. He creates content that educates and helps users with their tech-related questions. Vic manages our website to ensure that our readers have a seamless experience while browsing. He excels in troubleshooting errors and resolving Windows issues for gaming and work purposes.