Are you experiencing general slowdown or longer application startup times on your PC? You could be thinking that disk fragmentation is the cause of your problem – and you're not wrong. If this happens to you, you'll want more than just a defrag tool to make sure your hard drive is optimal.
Here, we explain what Auslogics Disk Defrag Ultimate is, give a review, and explain how to use it.
Know More About Auslogics Disk Defrag Ultimate
Auslogics Disk Defrag Ultimate is a powerful defrag tool for Microsoft Windows that will help you defrag your PC and keep the system running optimally.
Disk Defrag Ultimate allows you to defrag inaccessible files during the system operation. It also optimizes file placement on your PC's drive to enable efficient operation and faster access. It has multiple scheduling options that let you effortlessly maintain a consistently high HDD speed.
It has an intuitive and informative interface with performance options which includes:
boot-time defrag
reports
statistics
defrag scheduling
Auslogics Disk Defrag Ultimate Review
Overall, we rate Auslogics Disk Defrag Ultimate as an excellent, powerful defrag tool that comes with a host of advanced features. These features will give you a considerable amount of control over the defrag process, yet remain effective. Besides defragmenting your drive's files, Disk Defrag offers you various optimization options that improve data access speed even further.
Auslogics Disk Defrag Ultimate provides multiple defrag algorithms to support your needs. For example, it can optimize access in four different ways, including optimization by:
File access time
Windows own prefetch layout
File modification (change) time
Disk Zone, which includes manually configuring which file types, or individual files, you want to be written fastest
It does all these while leaving some free space after defined files, which reduces the chances of future disk fragmentation. This lets the program significantly increase file access speed and makes anything you do on your PC work faster.
Auslogics Disk Defrag Ultimate Pros and Cons
Pros
The Disk Defrag Ultimate has new features that allow it to perform many functions including:
Defragmenting hard drives and locked system files.
It optimizes file placement on disks using four different optimization algorithms.
It consolidates free space to form a large contiguous block.
It has a fragmentation prevention algorithm to prevent future disk errors.
It allows the defragmentation of folders or single files.
It also has SSD, VSS, and compatible modes.
It can defragment disks automatically in the background.
It includes extensive scheduling options including the creation of multiple tasks.
It allows managing and monitoring the program-produced load on system resources.
It provides detailed system performance and defragmentation reports and graphs.
With many new features and improvements, Disk Defrag Ultimate remains fast and easy to use. It is the ideal tool for speeding hard disk drives and maintaining their performance.
Cons
Disk analysis using Auslogics Disk Defrag Ultimate takes only a few minutes. However, advanced disk-defrag operations can last for hours (between four and seven hours). The free space optimization requires PC restart for defrag to occur before Windows is loaded.
The free version of Auslogics Disk Defrag Ultimate is much less powerful. It doesn't give you any choice of defrag algorithms, and there is no resource management or boot-time defrag. Its scheduling is more basic, and fragmentation prevention mode is missing. It also lacks performance charts and doesn't show detailed reports, and there are no special algorithms for SSDs.
How to Use Auslogics Disk Defrag Ultimate
Follow these steps to use Disk Defrag Ultimate:
Download and install the Auslogics Disk Defrag Ultimate.
Register to unlock and use all the pro features.
Locate the main menu on the top of the program window.
Locate the drop-down list of shortcuts to the disk defrag features.
Open the 'disk defrag' tab on the main window.
Analyze your drives' status before you launch the defragmentation or optimization process.
Defragment drives.

In the listed disks, select the disk you want to defrag (click defrag). If the disk is SSD, the button will read 'optimize' to activate special algorithms for SSD defrag.
Wait for the process to complete and read the report.

Optimize drives.

In the listed disks, select the disk you want to optimize.
Click the 'defrag' button, then select 'defrag & optimize' option.
Wait for the optimization process to complete and read the report.

Schedule offline defragmentation to process locked system files.
Wrapping Up
Before you launch defragmentation or optimization of your drives, it is important to check for disk errors. After defrag, use the reports tab to review your current resource consumption and manage the operations reports. Follow the main menu to perform other tasks such as scheduling defragmentation, customizing program settings, and contacting Auslogics.
We believe this information has been helpful in how to use Auslogics Disk Defrag Ultimate. If you have any more information or queries, kindly share it with us through the comments section.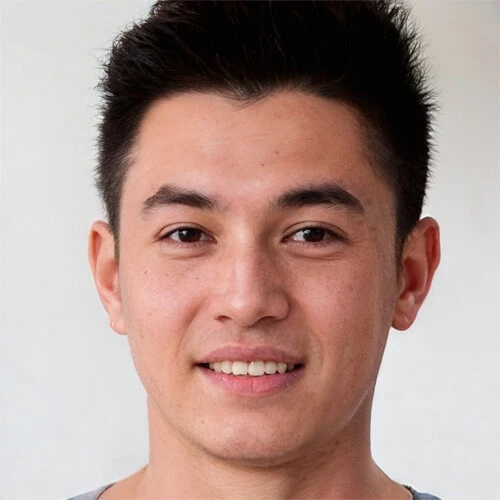 Vic is a search engine optimization expert, helping to optimize websites to make them more user-friendly. He's been in the industry for more than 10 years, and his work speaks a lot about his experience and expertise in the IT and digital marketing fields. 
Vic is the one in charge of keeping our website running smoothly and efficiently, to make sure that our readers have a wonderful experience while visiting the website. He's good at troubleshooting errors and fixing Windows issues that come up either when playing games or working on the computer. 
Vic is a certified gadget freak who feels the need to surround himself with cutting-edge technology. And this passion has helped him a lot in creating content that informs and guides users on using and troubleshooting the latest technology. He is an avid researcher who is always hungry for the latest news and updates on the most cutting-edge technology.