In the history of computer systems, text editing has always played a vital role. Be it an average computer user or developer, these are the tools that have been utilized daily by all sorts of computer users, developing apps and content. A text editor's functionality at its core is what it means on the tin; to edit text. But what about the one you already have on your Mac, you may ask. Let's say it's MS Word, Pages, or Google Docs; you are right, what about them? Well, the difference between these and a text editor lies in the way the latter manages to eliminate any destructions between the users and the text. A text editor does not feature any funky toolbars for formatting, no manipulation of margins – its just you and the code/words.
A text editor is a necessity if you want to write in HTML or any other programming language such as CSS. Even if you are not familiar with coding and programming, you can still find a text editor quite handy, especially if you compose a great volume of copies.
One topic that you should ignite is the debate of which text editor is best. Most of the text editors are quite impressive, hence it's better to stick to what you prefer based on your needs without condescending on another program. Yes, we are all entitled to our opinions, but just like humans, programs are also not perfect. With everything said, that doesn't mean there are no better programs than the other out there. And, the best way to separate the best from the worst is by first identifying what makes a good text editor.
Most of the text editors in this modern-day and age are easily customizable such that two different apps may end up looking and functioning the same way based on your configuration settings. Moreover, after a lengthy period of using a particular text editor, it becomes second-nature to the muscle memory for specific features as well as keyboard shortcuts such that jumping ship to another text editor becomes as foreign as changing to an entirely new system.
Taking everything into consideration, a good text editor must provide enough features, making it adaptable to your progress, but not too much to overwhelm your imagination. Also, a good text editor must be friendly to an average user but not stifling to pro users.
That said, this article will provide an in-depth Atom for Mac review, which is one of the best and most used Mac text editor software. At the end of this article, you should be able to tell whether Atom is a good text editor or just a fuss riding on numerous rich pockets.
Without wasting time, lets jump right into it in a couple of paragraphs!
Atom for Mac Review
This program is designed as a cross-platform text editor by GitHub. It is an open-source doe program that stems from an organization, well-known for assisting other entities host as well as collaborate on various software tasks. The initial release of Atom as a Beta version was first witnessed in 2014. The software was described as a text editor with a unique app which follows a varied set of principles compared to these laid by Apple. The balance stroke by Atom in laying an even ground to accommodate modern features with outstanding interface makes it the best place for any type of user to begin at. The program has received much praise due to its deeply programmable nature complemented by an easy to use layout. However, the program is no saint, hence has shown some flaws on various occasions. But what trumps the flaws is the balance between ease-of-use and deep personalization, making it suitable for both amateur and expert users.
How to Use Atom for Mac
Atom has cool notable features such as a well sought-after file navigation system. The feature lets users to swiftly interchange between files currently opened. Hitting CMD + T opens a text box after dimming the interface to begin typing. The program also uses a fuzzy searching technique which allows users not to remember the exact file name when searching for it.
There is also multiline editing. This is a feature that is quite complicated to explain in theory. However, the moment you see it in action, you will curse for not having been introduced to it earlier. With a multiline feature, you can choose any instances your cursor is currently sitting in.
Atom Pros and Cons
Pros
Remarkable customizable and easy to use interface
The free editor that is suitable for both entry-level and professional users
Cons
To personalize it to your liking, you must at least learn a bit about programming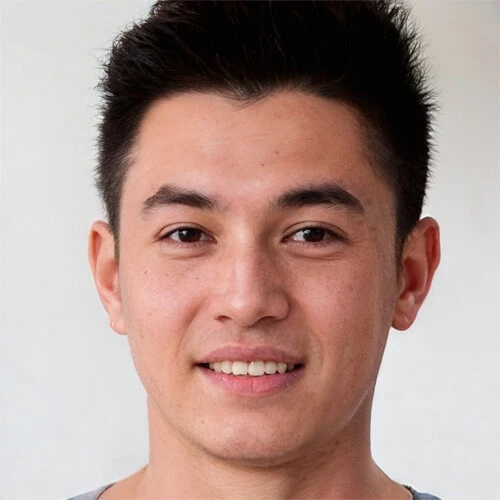 Vic is a search engine optimization expert, helping to optimize websites to make them more user-friendly. He's been in the industry for more than 10 years, and his work speaks a lot about his experience and expertise in the IT and digital marketing fields. 
Vic is the one in charge of keeping our website running smoothly and efficiently, to make sure that our readers have a wonderful experience while visiting the website. He's good at troubleshooting errors and fixing Windows issues that come up either when playing games or working on the computer. 
Vic is a certified gadget freak who feels the need to surround himself with cutting-edge technology. And this passion has helped him a lot in creating content that informs and guides users on using and troubleshooting the latest technology. He is an avid researcher who is always hungry for the latest news and updates on the most cutting-edge technology.