Reading time:
3
Minutes
Overview
EPUB (Electronic Publishing) is the most commonly viewed and readable file format for eBooks. However, if you need to print eBooks for other uses, you will find that the EPUB format file does not have a print option. You may need to transfer EPUB to PDF in this situation. Different types of tools are used for this purpose. We will show you a few of the best options to make your job easier.
Best Affordable EPUB to PDF Convertors
Here are the most affordable ways to convert EPUB to PDF:
PDF WIZ
This is the best and most effective converter to convert the EPUB document to PDF. It provides many other file formats like txt, PDF, EPUB, and XPS. PDF WIZ supports the conversion of images to PDF as well. Some of the other features it provides are:
It provides a split/merge feature for PDFs.
It provides a three-day free trial with complete access to every feature.
If you want to use PDF WIZ as a long-term PDF toolkit, then go ahead, purchase a subscription, and take advantage of everything it has to offer!
Price: $9.99/month
Coolmuster PDF Creator Pro (Mac & Windows)
This converter supports the conversion of EPUB files to PDF and is popular among its users, especially because of the optional features. In addition to translating several files at the same time, several files are often merged into one if their output format is the same.
This application supports Txt, Docx, Mobi, EPUB, PDF, and other image formats. It retains original documentation and ensures the original consistency of the document. Each file is named according to the program. They charge a monthly fee of $39.95, which is quite high compared to PDF WIZ.
EPUBsoftEbook Converter (Mac & Windows)
This EPUB file to PDF converter reads all mainstream file formats, such as PDF, EPUB, Mobi, and txt. This program has a nice and unique interface, which allows single-click conversion features. It needs to be paid, but it is powerful. Their monthly fee is $39.99, still higher than PDF WIZ.
PDFelement Pro
PDF element pro can easily translate the EPUB file into PDF. You can create PDF files from many formats, such as EPUB, HTML, web pages, image formats, etc. More than one PDF file can be combined into multiple folders or the same PDF file. The trial edition converts only the first two pages as it moved to another format. Their fee is $129, which is way higher than some other good options.
PDF Architect
Another EPUB to PDF translator you can download on your PC is PDF Architect. The conversion feature is only available in its pro version. It is nice with the standard edition to convert EPUB to PDF and modify the font changes. They charge a one-time fee of $109, which might not be affordable for some users.
Online Free Tools
There are also online tools that offer conversion of EPUB to PDF file. An online tool like "ZAMZAR" is an open-source converter, used by many users when they are in a hurry. Some of the lacks in online tools are:
Safety isn't guaranteed (files are at risk).
You will not be able to access the PDF converter offline.
Online converters usually have a file size limit, so you won't be able to upload large files to convert to PDF.
Conclusion
All the tools mentioned above are discussed with their price for licensing and available features. Online conversion is highly at risk if your file is worth confidentiality. As privacy is the basic concern, the most preferred tool is the PDF WIZ toolkit. PDF WIZ supports its customers with a prompt response by its professional team.
PDF WIZ assures the privacy of your data and creates file according to your desired format. Your file is converted to PDF without losing its quality. As far as pricing is concerned, PDF WIZ provides flexible packages. Moreover, it provides us with many other features like compressor and password manager. Hence, PDF WIZ is our recommended choice for choosing the most affordable and effective way to convert EPUB to PDF.
Give us some love and rate our post!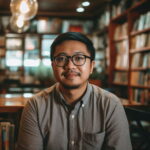 Vic is a tech enthusiast who loves to be up-to-date with the latest and greatest technology in the world. He creates content that educates and helps users with their tech-related questions. Vic manages our website to ensure that our readers have a seamless experience while browsing. He excels in troubleshooting errors and resolving Windows issues for gaming and work purposes.