When you turn on your Mac, one of the first things you see on the Desktop is the Dock. It looks like a small panel that runs along the edge of the screen, usually located at the bottom of the Desktop by default. The Dock allows you to quickly access the Finder, the Trash, your favorite apps, the important files and documents, as well as the apps that are currently running.
By default, most built-in macOS apps can be quickly launched using the shortcut created on the Dock. This enables the user to quickly launch the app that they need or locate the file they are looking for. The Dock also contains important macOS features, such as the System Preferences icon, the Launchpad, and iTunes. It is the Mac equivalent of the Windows Taskbar.
But just like the Taskbar, there's only so much you can do with the Dock. That's why applications like HyperDock are a huge welcome.
What is HyperDock for Mac?
HyperDock is a window management application that brings additional functionalities to your Mac's Dock. It is a preference pane that offers several handy features to your Dock. For instance, you can hover your mouse over an icon on the Dock and get a preview of all the open windows of that program. These are called bubbles, and each bubble represents a single window. When you click on any of those bubbles, HyperDock either brings that window into focus or restores it to its normal window size if it's minimized. iTunes and iCal each have their own special popups. iTunes contains the currently playing music, including the controls. iCal, on the other hand, lists down the day's upcoming events.
HyperDock also enables users to assign keyboard shortcuts for each app on the Dock, allowing you to launch Exposé, Finder windows, open Safari tabs, and other actions. HyperDock also lets you switch spaces, resize windows,and even mimic Windows' Aero Snap feature. Basically, it allows Mac users to enjoy the Windows Taskbar experience — with a lot more features!
You can download HyperDock from the Mac App Store or from the developer's website through this link. HyperDock is compatible with all versions of macOS, but some users reported encountering issues when using HyperDock on macOS Catalina.
HyperDock Pros and Cons
HyperDock is a handy little utility that is packed with a lot of useful features. Here are some of the things you can do with this app:
Window Previews
Hyperdock allows you to activate a single window instead of opening the entire application. For example, if you have three Chrome windows open, you can choose which window to open instead of opening all three of them. You can do this using HyperDock's bubbles, which shows you a preview of every single window of the running app. Just hold your mouse over the icon on the Dock and you can see these bubbles.
Control iTunes
This app lets you easily control what is playing on your iTunes. Just hover the mouse over the iTunes icon to view information about the song currently playing. You can also stop, skip, pause, rate songs, and adjust the volume from there.
Calendar Events
Check your upcoming events by hovering the cursor over the Calendar icon.
Window Management
HyperDock has advanced window management features, including:
Move and resize windows by simply holding down keys and dragging your mouse.
Resize windows automatically through window snapping.
Powerful Shortcuts
This tool lets you add shortcuts to your apps on Dock. You can even assign key or mouse shortcuts to any item on the add, so you can quickly hide or quit applications, open Expose, open new Safari apps, and other actions.
HyperDock has a lot of useful features, has a clean and professional-looking interface, and is easy to configure. Unfortunately, some users have trouble using this on macOS Catalina, even though the app information states that it is compatible with devices running OS X 10.9 or later and requires a 64-bit processor.
HyperDock is also quite pricey, which costs $9.99. Maybe this is because Mac users have very limited options when it comes to window and Dock management apps.
How to Use HyperDock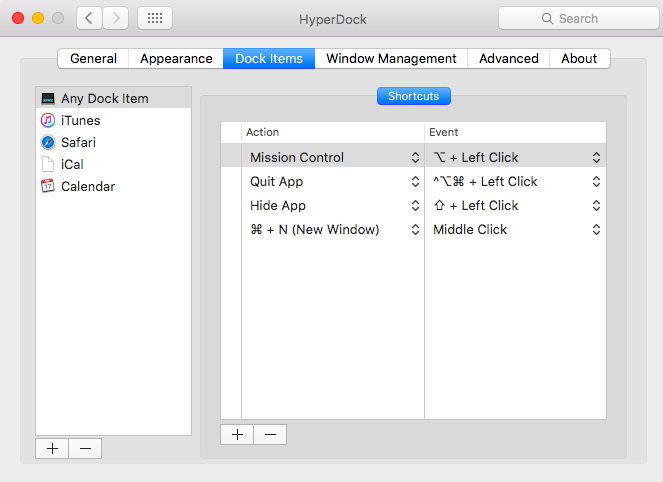 To use HyperDock, you first need to download the installer. If you download through the App Store, you will automatically be charged with the $9.99 fee, otherwise, you won't be able to download the app. But if you download HyperDock from the developer's website, you will get a 15-day trial period, even without providing your payment information. So if you've never tried HyperDock before or you're still looking which app is best for you, downloading the trial version is a perfect opportunity to see how it works.
Once you've downloaded the installer, double-click on the DMG file to install it. Follow the on-screen installation instructions to complete the process. You will need to grant permissions for the app to make changes to your system.
Once installed, you can configure the HyperDock, customize it, and familiarize yourself with its functions.
Wrapping Up
The Hyperdock is a stable and nifty little tool for managing the Dock on your Mac. It might be a little bit pricey, but it offers far better value because the useful features it brings to your Dock. This app enables you to deactivate components you don't use and adds functionalities that you cannot normally do on your Dock.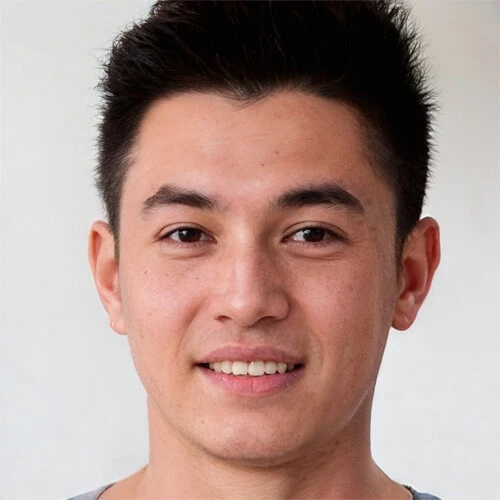 Vic is a search engine optimization expert, helping to optimize websites to make them more user-friendly. He's been in the industry for more than 10 years, and his work speaks a lot about his experience and expertise in the IT and digital marketing fields. 
Vic is the one in charge of keeping our website running smoothly and efficiently, to make sure that our readers have a wonderful experience while visiting the website. He's good at troubleshooting errors and fixing Windows issues that come up either when playing games or working on the computer. 
Vic is a certified gadget freak who feels the need to surround himself with cutting-edge technology. And this passion has helped him a lot in creating content that informs and guides users on using and troubleshooting the latest technology. He is an avid researcher who is always hungry for the latest news and updates on the most cutting-edge technology.