Reading time:
3
Minutes
Stream-on-demand services have gained traction over the years. With the world being a global village through internet connection, entertainment has become within reach. People now prefer online streaming over traditional TV broadcasting. The recent pandemic has also helped the popularity of online TV shows. With smart TVs now focusing on internet services, streaming services like Hulu, Netflix, Showmax, and Amazon Prime have also gained popularity.
Hulu is among the biggest online TV service providers with over 25M subscribers. Here, there are quite many exciting shows to get you hooked. Millions tune in daily to watch their favorite shows. But what happens when there is a bug that's stopping you to get your daily fix?
Once you're hooked to a particular show, you don't want to miss it. When the Hulu error code PLAUNK65 pops up, it's easy to panic as it prevents access to your favorite shows. The occurrence of this problem is a sign of a network connectivity issue. The error can stem from various factors, including your home network, internet service provider, or Hulu servers.
Even though the error indicates a network problem, a corrupt Hulu app may also trigger the issue. Also, it might be the case of a playback failure. If your internet connectivity seems fine after troubleshooting, refresh the web player or app to resolve the problem.
When the Hulu error code PLAUNK65 appears, there are other messages that might come along with it. These can help identify the cause of the problem. These messages include 'error playing video', 'playback failure', 'connection error', as well as 'Hmm. Something's up'.
The Hulu error code PLAUNK65 usually occurs when users attempt to play content on the app. This blocks connection to the Hulu servers, denying the user to watch the selected content. We have compiled a couple of solutions that you can apply to get the issue resolved.
What to Do About the Hulu Error Code PLAUNK65
To ease the Hulu error code PLAUNK65 issue, apply the solutions below. Try them in their order for better results. If you apply all these solutions with no luck, then the problem is likely on Hulu's end. If this goes on for hours, you should try contacting a Hulu representative.
Refresh the web page or video. The connectivity error can be temporary. So, it's best to refresh your web page or reselect the video on the app to solve the issue. If the error persists, you will have to troubleshoot your connection.
Change internet connection. You can try to use mobile data to connect to the internet. If it works fine, the issue might be with your ISP. Try direct connection via the ethernet and ensure your network settings, such as Wi-Fi configurations, are in order.
Also, conduct an internet speed test on the affected device. The test ensures that it is within the required speed to play content on Hulu.
In cases where your internet is slow, restart your network hardware. Depending on the router you're using, follow the manufacturer guideline.
If there is a routing problem with your internet provider, Use a VPN to bypass it. After confirming that your internet speed is fine and it works on other streaming services, a VPN will be the best shot to solve the problem.
Scout the internet for any outages. At this point, you're getting closer to sweeping your end. So, checking if you're the only one encountering the issue at that moment will help. Check on social media platforms such as Twitter by searching for #huludown. And then, check under the Latest tab if there is someone discussing the error.
At times, Hulu can be contradicting with your servers. In such a scenario, a complete system or device reboot can help solve the problem. This permits the application or webpage to connect to fixed servers. If the issue is with your computer, unplugging it from the wall socket can help.
Although it is rare, such an error can occur because of corrupt system files. A virus attack usually causes damage to important files of the operating system. It can also cause damage to files related to the Hulu app. So, you must check for malware in case it is the one orchestrating the damage.
Using a strong anti-malware software program can help detect and remove malware. Once eliminated, you may proceed to fix the computer using a reputable PC repair software. The utility will identify damaged or corrupt system files and fix them.
Conclusion
It can be frustrating to be denied access to your favorite show. However, when these issues occur, you mustn't despair. Always get to the bottom of the matter immediately and find a reliable solution. We have an extensive library concerning various computer and software problems. Keep the platform at an arm's length and get your system problems fixed quickly.
Give us some love and rate our post!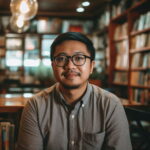 Vic is a tech enthusiast who loves to be up-to-date with the latest and greatest technology in the world. He creates content that educates and helps users with their tech-related questions. Vic manages our website to ensure that our readers have a seamless experience while browsing. He excels in troubleshooting errors and resolving Windows issues for gaming and work purposes.