There are so many companies out there that store loads and loads of their customers' information. Here's what they don't know: the safety of the data isn't guaranteed as it's prone to mining by cybercriminals. But there's some good news – you can take steps towards protecting your privacy.
A lot of times, our personal data is compromised when our devices get infected by different types of malware.
What is Bitdefender Digital Identity Protection?
There are several available options for privacy and identity protection, and Bitdefender Digital Identity Protection is one of them.
This service fine-tunes the legal and illegal collections of data and pulls together its findings into an actionable report. Bitdefender's main focus is to protect the user's online reputation, and its coverage entails protecting accounts and data. The service does an amazing job, especially when it comes to organizing and presenting the findings together. It even displays the calls to action. To make sure that your information is safe, you need to invest in reliable anti-malware programs like Bitdefender.
Bitdefender Digital Identity Protection Pros and Cons
Pros
It is easy to set-up.
You can easily find your private information online.
Validates data that's been found (fine-tunes the results.)
Reports any data breach of personal information.
Find social media impersonators.
Offers users remedial actions.
Cons
Quite expensive.
Cannot validate email or phone numbers that don't exist anymore.
Cannot validate landlines.
How to Use Bitdefender Digital Identity Protection
Bitdefender Digital Identity Protection lets users see exactly how much of their personal data has been exposed to the general public. The service keeps round-the-clock surveillance and sends alerts if any sensitive data relating to the user is found anywhere on the internet.
In the event of an attempted identity theft or social media impersonation, Bitdefender will send a real-time alert as soon as the data breach is detected.
Let's take a look at exactly how Bitdefender works in detail:
Set up and registration
Bitdefender is a web-based service. To start using it, log into your central account, and enter the activation code sent to you via email.
The service doesn't require any personal information. All that's needed is your name, email, and phone number, and you won't be required to input your sensitive data, such as your credit card number.
After a short while, using the minimal data you have given, the service returns a boatload of personal information that has been found online. The dashboard shows you all the services offered. The dashboard's three main sections are:
Digital footprint
Data breaches
Impersonation check
Online reputation monitoring
Bitdefender's system gathers pieces of information that are linked to your personal data and checks to see if the information has been exposed anywhere either on the public internet or on the dark web.
The system protects your reputation both professionally and personally, after checking more than 100 categories of data that are linked to your identity. The main information that is checked includes:
Email addresses
Phone numbers
SSN
Passwords
Credit cards
Travel documents
Medical records
Criminal records
In addition to receiving an alert if your personal information is found, you also receive articles teaching you how to reduce the risk of identity theft and fraud.
Digital footprint
Bitdefender Digital Identity Protection will correlate all your information and show you all the sources where your personal data has been found. You can click on the summary provided to see the list of your whole digital footprint.
Keep in mind that not all the information found necessarily relates to you. This commonly happens to people who have common names.
Data breaches
Bitdefender scans databases, forums, and files in search of information that correlates with your identity. If a breach exposes any personal information that could potentially be used to tarnish your public image, an alert is sent to you alongside relevant information on the way forward.
Social media impersonation
Bitdefender monitors social media platforms and other networks to check if there's someone who has created an account claiming to be you. Upon detection, the user is shown the suspicious profile with clear information on how to report the account and have it removed from the platform.
Among the 30 social media networks checked by Bitdefender are Facebook, LinkedIn, Pinterest, Instagram, and Twitter.
Conclusion
Your personal information should always be kept private. Bitdefender Digital Identity Protection allows users to find their personal data that has been exposed. The user receives instant alerts in the event of a data breach.
All you need to do is give Bitdefender your name, email (5 emails), and phone number (3 numbers) and leave the rest to it. The service will scan the web for your data and give a well-organized report of all the results found. This lets you have control of your digital footprint, and as a result, you can easily manage your reputation. The service may be expensive, but it's totally worth it.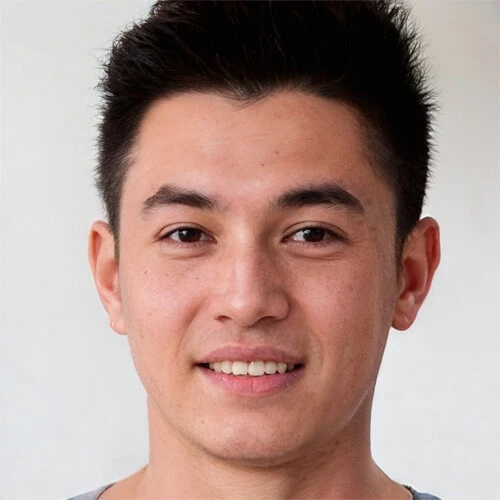 Vic is a search engine optimization expert, helping to optimize websites to make them more user-friendly. He's been in the industry for more than 10 years, and his work speaks a lot about his experience and expertise in the IT and digital marketing fields. 
Vic is the one in charge of keeping our website running smoothly and efficiently, to make sure that our readers have a wonderful experience while visiting the website. He's good at troubleshooting errors and fixing Windows issues that come up either when playing games or working on the computer. 
Vic is a certified gadget freak who feels the need to surround himself with cutting-edge technology. And this passion has helped him a lot in creating content that informs and guides users on using and troubleshooting the latest technology. He is an avid researcher who is always hungry for the latest news and updates on the most cutting-edge technology.