Reading time:
2
Minutes
In the modern world, kids as young as eight years have access to mobile devices. The devices are helpful since they provide a platform for education and entertainment. Nonetheless, keeping an eye on your child's online activities 24/7 is hardly possible. This doesn't mean you should ignore it or keep them away from the internet. Should I let my child have Snapchat? That's no longer much of the question. The pressing concern is how you can ensure that your child is not exposed to inappropriate content. With the best parental control apps, you can protect your child from harmful content. Here are four spy apps to help protect your child from inappropriate exposure:
Net Nanny
Net Nanny offers a superb web filtering feature that analyzes the websites, helping parents block access across various addresses. This includes apps, ensuring your child can't access materials they aren't ready to explore. The spy app allows you to block or allow access to given content. You can even set it to get notifications when your child searches sites containing potentially inappropriate content like pornography.
With such features, Net Nanny makes it easier to chaperone your child's online activities, ensuring they don't interact with harmful content. Other features, such as setting screen time and monitoring devices' physical and virtual location, further make the app a great option.
Qustodio
Are you concerned about your child's thirst for games? With Qustodio, you can block games and other apps, ensuring your child doesn't access harmful content. It also filters websites, providing a comprehensive solution for parents to protect their children from harmful content. Qustodio offers an easy-to-use dashboard with more features, including limiting screen time and location tracking.
OurPact
OurPact is among the most innovative parental control apps. You can use the app to set rules for entertainment vs. educational apps. This makes it easier to filter and block apps. It also filters and blocks inappropriate web content. Among the innovative features that make it great is the scheduling. For instance, you can fully or partially block an app, ensuring that your child only interacts with certain content at given times. For example, you can block social media during school hours but let the child have full weekend access. Such scheduling limits distractions, shaping healthier device use habits.
Norton Family
Besides blocking harmful content, Norton Family gives you insights that can help improve your child's online activities. For example, you get alerts when your child attempts to access blocked sites. This allows you to address their curiosities, shaping them into responsible digital citizens. The app allows you to monitor your child's activities across various devices, including phones, tablets, laptops, and desktops, making parental control more manageable.
The spy apps world is loaded with many solutions, including household names like Mspy and Bark to new and innovative ones that continue to pop up by the day. The bottom line is picking a parental control app that provides seamless filtering and blocking features as you browse through the options. Your budget also counts. The good news is that most offer a free trial period, ensuring you only pay for an app that meets your expectations.
Give us some love and rate our post!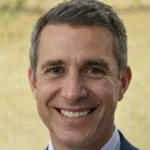 Jack is a seasoned software tester with over 10 years of experience in the industry. He takes pleasure in helping others advance in their careers and enjoys spending his free time with family, playing chess, and reading.
As a software tester, Jack ensures the software is error-free and user-friendly by detecting and reporting issues during the development cycle. His articles in Software Tested reflect his knowledge of the critical role software testing plays in the software development process.