Amazon Prime Video is one of the most popular streaming channels. One of its biggest challenges, though, is that its users encounter lots of errors, and the most common is error 7031. When this error occurs, users suddenly realize that they can't stream particular movies and TV shows. Most users report that this error seems to only happen with specific items, while other movies and shows can be streamed without any problem.
For someone who knows the different types of malware and what they do, this error code might be new to you. If Amazon Prime Video throws an error code 7031, then keep reading because we have some solutions for you.
What Causes Error Code 7031 on Amazon Prime?
The potential causes of error code 7031 are so many and could range anywhere from:
Server problems
Browser incompatibility
Geo-locked content
Corrupt cache
Cookie files
This error code isn't like other ordinary problems that users encounter. It cannot even be fixed easily using reliable anti-malware tools. Let's take a deeper look at the potential culprits responsible and show you how to fix error code 7031 on Amazon Prime Video:
Amazon Server Issues
This is a very common issue that could be causing the error. If there's a widespread server error, Amazon Prime Video will not work no matter how hard you try. To check whether or not the server is working, you should open Amazon Prime Video on a different system to see whether the service is working or not.
A widespread error code 7031 is capable of affecting users from all over the world. To check if everyone is experiencing this problem, you first need to check if other users are experiencing it by checking "is theServiceDown" and "DownDetector." If your investigation shows that a lot of other people have the same issue, all you have to do is wait for the problem to be fixed.
.COM Domain Server Problem
After confirming that the cause of the problem is indeed a server issue, there's a way you could circumvent the issue by attempting to stream the content through the ".ca" domain instead. This workaround has proven to be effective for many users.
A lot of the affected users realized that the error code 7031 only happened when they tried streaming content from http://www.primevideo.com/. When they tried streaming from http://www.primevideo.ca/, they don't get the error anymore.
If you encounter this problem, try switching to the .ca domain to see if you can stream content normally. If the problem persists, move to the next potential solution.
Incompatibility with Vivaldi
Amazon Prime Video tends to refuse and trigger different kinds of error messages with certain Chromium-based browsers such as Vivaldi. If this happens, you can circumvent the issue by using Chrome when you stream content from Amazon Prime Video. It's highly likely that you're experiencing a browser glitch if you are using Vivaldi or a different browser that isn't well-known and has its propriety modifications.
Remember that the team from Amazon is infamous for taking their sweet time before patching any issues submitted by affected users.
The best thing for you to do, in this case, would be switching to Chrome for streaming purposes only. Chrome is known to be a reputable browser when it comes to compatibility with Amazon Prime Video.
If you try using Chrome and the problem continues, consider moving to the solutions listed below.
"Do Not Track" Feature Is Enabled on Chrome
If you're using Chrome, you could get the error code due to a privacy option that's been enabled. If the "Do Not Track" option has been enabled, it will conflict with Amazon and block it from collecting history and user habit-related data, which Amazon does not like.
Disabling the privacy setting will let you stream the content without any problem. If you notice that the option is already disabled yet you still experience the error, move on to the next solution.
Two-Step Verification Is Required for PlayOn
You'll be required to enable two-step verification if you are streaming Amazon Prime Video content through PlayOn, a third-party service. The verification may be done via phone or using an authenticator app.
Amazon insists on an extra layer of security when it uses a third-party service, hence the need to enable two-step verification.
Attempt to Stream Geo-locked Content
A lot of the content on Amazon is location-specific, so people in locations other than those permitted use VPNs and proxies.
If this is the situation for you, you'll have to use a system-level VPN if you wish to stream geo-locked content. When you use a safe VPN, it'll make it look like you're accessing Amazon Prime Video from a location that does not violate any geo-restriction.
Conclusion
If you ever find yourself in a situation where you're getting the Amazon Prime Video error code 7031, you should first start restarting the browser and then the computer. If that doesn't help the situation, then proceed with the troubleshooting process following the options given above.
Also, before you get started on fixing the error code 7031, you need to make sure that the problem is not beyond your control.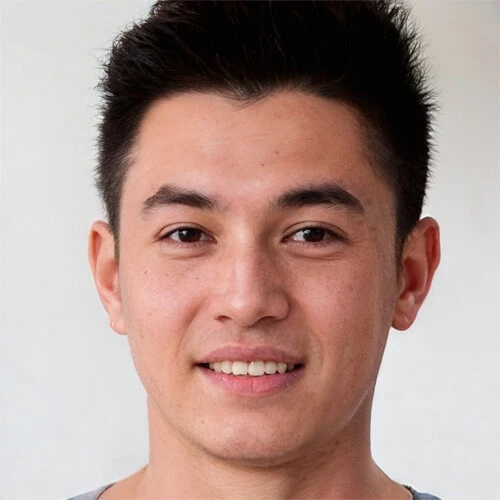 Vic is a search engine optimization expert, helping to optimize websites to make them more user-friendly. He's been in the industry for more than 10 years, and his work speaks a lot about his experience and expertise in the IT and digital marketing fields. 
Vic is the one in charge of keeping our website running smoothly and efficiently, to make sure that our readers have a wonderful experience while visiting the website. He's good at troubleshooting errors and fixing Windows issues that come up either when playing games or working on the computer. 
Vic is a certified gadget freak who feels the need to surround himself with cutting-edge technology. And this passion has helped him a lot in creating content that informs and guides users on using and troubleshooting the latest technology. He is an avid researcher who is always hungry for the latest news and updates on the most cutting-edge technology.