FaceTime makes it so easy for Apple users to connect with family and friends wherever they are in the world. With this application, it's convenient to make audio and video calls from your iPhone or iPad to other iOS devices.
A FaceTime bug recently prompted Apple to suspend its group video calling feature. The company discovered a bug that allowed people to eavesdrop and spy on unsuspecting iPhone owners. But Apple maintained that the service remained safe to use, with solid privacy safeguards in place.
FaceTime users spared from this security glitch, however, have a separate concern to think about. They have reported that FaceTime is not working on Mac, pointing specifically to an error when logging in or activating the program after a Mac update.
One major concern for a number of FaceTime users is getting an error when logging in despite using the same ID and password for the session. The problem for others begins after updating their computer, where they try to open up their FaceTime on their Mac and find an error that states: "An error occurred during activation. Try again. Could not sign in to FaceTime."
Here is our list of solutions for errors that occur during login or activation. Before anything else, remember to check the basics before working your way down this list. It makes good sense, for instance, to use a Mac repair tool regularly on your machine to ensure that junk and other unnecessary files aren't accumulating out of hand and getting in the way of stable operations.
If You Cannot Sign in to FaceTime on Mac
There are three workaround you can try if you can't see to sign in to FaceTime on your Apple computer:
Make sure that you can sign in at appleiapple.com. Apple Support outlines what to do if you forgot your Apple ID or forgot your Apple ID password.
Select Apple menu > System Preferences. Next, click Date & Time and choose Set date and time automatically. Click Time Zone. Make sure that the settings are correct.
Make sure that you've installed the latest software updates. Here are three quick steps:

Choose System Preferences from the Apple menu. Next, click Software Update to check for updates.
If there are available updates, install them by clicking the Update Now You may also click More info in order to see details about each update and select specific ones to install.
When Software Update notes that your Mac is up to date, note that macOS and all of its apps are also up to date.
If Error Occurred on FaceTime During Activation
Now, here is a rundown of solutions you can try if you keep getting the error message for FaceTime. There are variations of the error message on Mac as well as other Apple devices, including:
Waiting for activation
An error occurred during activation
Activation unsuccessful
Could not sign in, please check your network connection
Check for an Apple System Outage
There are times when Apple itself may be having a system outage, in which case you simply have to wait. Check if Apple's system is down by going to the Apple System Status page. Look for the status of FaceTime, where green means fine. If the status appears as yellow, then that reflects an issue from the company's side, which they are likely already fixing.
Enable Your Apple ID for Messages
You may be getting the error because you have not enabled your Apple ID for Messages. To do this, follow the steps below:
Go to Messages.
On the top menu, choose Preferences.
Select Accounts.
Choose iMessage found on the left hand sidebar.
Check if your Apple ID information is there. Make sure to also check the box beside Enable this account. Uncheck if it was already checked, and then wait for 30 seconds to check it once again.
Sign in to your FaceTime again to see if the error has been addressed.
FaceTime activation errors on Mac can also take place due to problems with iMessage and FaceTime related to settings stored in your computer's NVRAM. A reset can do the trick and address settings stored in NVRAM. These include time zone, display resolution, sound volume, startup disk selection, and recent kernel panic information.
Here are the steps to follow:
Shut down your Mac. Turn it on and then quickly press and hold these four keys at once: Option + Command + P + R keys.
Release the four keys after around 20 to 30 seconds. Your computer will appear to restart while you hold down those keys. If your computer usually plays a startup chime, release the keys after hearing the second startup sound. If you use a firmware password, first turn it off to reset your NVRAM.
Once the reset is done, update the sound volume, display resolution, startup disk selection, and time zone to your personal preference.
Temporarily Deactivate Any Third-Party Security
Any firewall, VPN, antivirus program, or third-party networking software installed on your Mac could be blocking a network port that FaceTime is using. Try to temporarily disable the software one by one. Once each has been disabled, try to sign into your FaceTime again.
Don't forget to activate your security program again, unless you want your Mac to be vulnerable to attacks! If it seems to be causing the activation error, then explore a replacement.
Open FaceTime From the Applications Folder
You may also try opening your FaceTime from the Applications folder found on the hard drive of your computer. Open the app from there. Next, see if it launches successfully and allows you to sign in without errors. If this workaround works, remove the old icons from the Dock and drag the new one from the Applications folder into it.
Check If You Recently Migrated Your Mac User Account
If you purchased a new Mac and migrated your Mac user account, then the information linked to that ID may no longer be valid. Open up your Mac's Keychain and reset some information. Here are the steps to mend the error:
Close your FaceTime on your Mac. Proceed to Applications > Utilities > Keychain Access.
Look for Login on the top left-hand sidebar. Choose Login and then Passwords from the lower left-hand sidebar.
Using Spotlight Search located in the search bar, type in IDS. Look closely for an item that shows your unique Apple ID together with a -AuthToken at the end. Here's one example: ids: [email protected]
IDS-AuthTokens can be considered special encryption keys for your iMessage that are kept on your computer. Once you remove these keys, your Mac and Apple servers will automatically create new ones and rebuild. So delete the file/s containing the Apple ID you are having issues with. Remember: don't delete anything else that doesn't have the Apple ID email address you're having problems with in it.
Close the window and restart your Mac. Launch FaceTime and try signing in again.
Turn Off iCloud Keychain
If you're wondering what this is, your iCloud Keychain has a special task. It links up your usernames and passwords, credit card details, and Wi-Fi network information across all your devices that are signed in via the same Apple ID. Sometimes this could be confused with your Mac's keychain, including your iMessage and FaceTime keys. To turn it off:
Open System Preferences.
Select iCloud.
It's time to uncheck the box for Keychain.
Choose Keep on this Mac to keep a copy of your Safari passwords as well as credit cards on your Mac. This way, your information doesn't get deleted together with your iCloud Keychain.
Simply close your System Preferences and restart your Mac. Open your iMessage or FaceTime and then try signing in again.
Remove Your iMessage and FaceTime Keys from Your Keychain
If the error hasn't let up yet, then maybe it's time to refresh the encryption keys being used by your iMessage and FaceTime. Follow these steps:
Choose Applications > Utilities > Keychain Access.
Select Login from the top left-hand corner. Next, select All Items located on the lower left-hand sidebar.
On the search bar Spotlight Search, type in FaceTime.
Once presented with a number of files, delete the file or files.
Repeat steps 3 and 4, but this time type in iMessage into the search bar. Delete those files as well.
Restart your Mac and then launch either your Messages or FaceTime. Try signing in again to see if the error is gone.
Delete Push Notifications for iMessage and FaceTime
There are times when your iMessage and FaceTime get unresponsive because of problems involving your APSD plist file of your computer. APSD stands for Apple Push Notification Service Daemon. Your Mac uses this file to log into and send message alerts to FaceTime in the Apple network.
It's likely that the APSD file is problematic if you find that the last time FaceTime synced was a while back. The apsd.plist, too, isn't updating with the current date.
Prior to deleting the file, back up your system properly through Time Machine or another backup method.
To do this manually:
Go to Hard Drive > Library > Preferences.
Drag the item com.apple.apsd.plist to the Trash.
Enter your Admin account password to remove the file.
Restart your machine. Try to log into FaceTime again.
Summary
FaceTime can sometimes act up when you try to log in despite using the same ID and password for the session. After updating your Mac, you may also find an error that states: "An error occurred during activation. Try again. Could not sign in to FaceTime."
There's quite a road ahead in fixing this error, but hopefully one of the solutions we listed above can get the job done. If it persists, then it's time to pick up the phone and get Apple Support to help you.
Have you encountered this FaceTime login or activation error? What worked in your case? Share your thoughts with us below!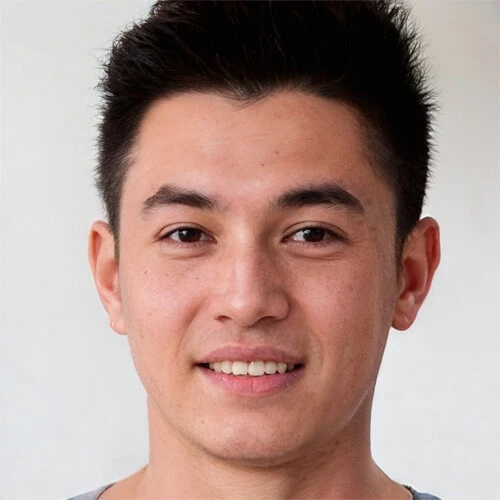 Vic is a search engine optimization expert, helping to optimize websites to make them more user-friendly. He's been in the industry for more than 10 years, and his work speaks a lot about his experience and expertise in the IT and digital marketing fields. 
Vic is the one in charge of keeping our website running smoothly and efficiently, to make sure that our readers have a wonderful experience while visiting the website. He's good at troubleshooting errors and fixing Windows issues that come up either when playing games or working on the computer. 
Vic is a certified gadget freak who feels the need to surround himself with cutting-edge technology. And this passion has helped him a lot in creating content that informs and guides users on using and troubleshooting the latest technology. He is an avid researcher who is always hungry for the latest news and updates on the most cutting-edge technology.