Are you a video editor? If yes, are you specifically looking for what is the best Mac laptop for video editing? Then you've come to the right place. Mac laptops are generally designed to meet the hardware needs of video editing tools and software. No wonder why video editors prefer to invest in a Mac. However, with a wide range of options to select from, choosing the best laptop for video editing can be quite a challenge. You may wonder, "Is 8gb RAM enough for video editing?" and "Which MAC is best for video editing?"
It is for that reason that this buying guide is created. We will take a closer look at the different Mac laptop models and find out if they are great for making and editing videos.
What to Look for in a Video Editing Laptop
Laptops come with different specs and features. So, to be able to find the best video editing laptop, you have to know what to look for.
Graphics
Do you know what the key is to a fast render? It is the dedicated graphics card. Although you can still perform basic video editing tasks with an integrated graphics card, only a dedicated card can do beyond simple YouTube home videos or vlogs. With a dedicated graphics card, your laptop can utilize the RAM for higher-quality projects and visuals that need rendering.
Processor
Every single piece of detail of your video will be handled by the processor. That means you should be looking towards the most recent generations of the Intel i5 and i7 processors. And because the majority of video editing software utilizes multiple threads, you can benefit from the latest processors as well.
RAM
The RAM or the Random Access Memory is one of the most important elements that can make or break your MacBook's performance, especially when working on a video editing project. Because the RAM is widely used by your computer, particularly when it comes to processes, you will need a minimum of 8GB memory for basic work and 16GB memory power for professional video editing projects.
Our Best Mac Laptop Picks
Here are four of our best MacBook picks for your video editing needs:
1. 13″ MacBook Pro with 8GB RAM, 256GB SSD (Without Touch Bar)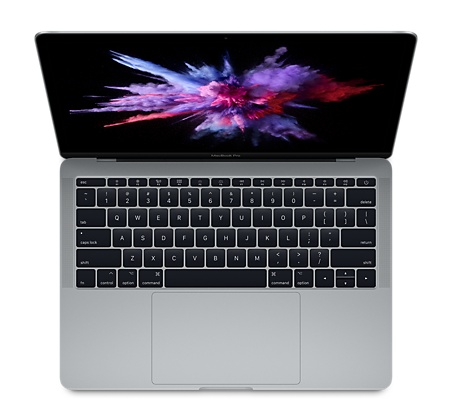 If your task is mainly for editing simple videos to be uploaded to YouTube or any home video content for that matter, you don't need any advanced software or video editing programs. That means the 13″ MacBook Pro with 8GB RAM 256SSD is more than enough to achieve your video editing goals without compromising the quality of your final visual output.
Advantage: The 13″ MacBook Pro model is lightweight and portable. So, you have all the editing power you need right at your fingertips, anytime, anywhere. In addition, its 8GB RAM is just enough for amateur video editors because it saves and renders videos faster than computers with a physical hard disk drive.
Disadvantage: An SSD is a bit pricey. So, to make it not so expensive, the 13″ MacBook Pro is designed with only 256GB disk space. With such a small amount of space, you might need to purchase another external hard drive to store all your videos. This model also utilizes an integrated graphics card, making it ideal for new video editors – not professionals.
2. 13″ MacBook Pro with 8GB RAM, 512GB SSD (With Touch Bar)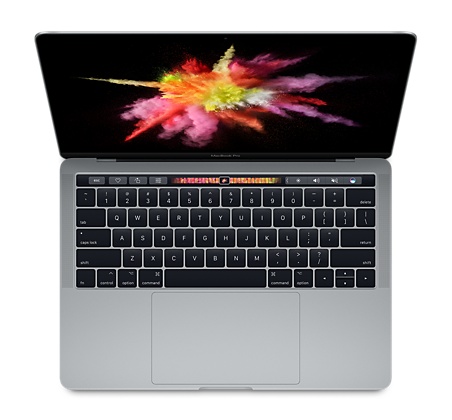 Whether you are still learning the fundamentals of video editing or an aspiring short-film director, you need an advanced and professional video editing setup. This MacBook model comes with Apple's latest Touch Bar and ID technology, all fitted into a portable 13″ sized laptop but powered by an 8GB RAM and an integrated graphics card.
Advantage: If what you are after are power and portability, this advanced laptop has it all. Its advanced specs allow you to complete your video editing task without all the unnecessary workload. Not to mention, it has the latest Touch Bar technology that can be integrated with video editing tools such as Adobe Suite or Final Cut Pro.
Disadvantage: Yes, the disk space is a bit bigger compared to the 256GB model. However, it's still too small to store large video and other visual files. It also has an integrated graphics card, which is less than what's recommended for a professional video editing finish.
3. 13″ MacBook Air with 8GB RAM, 256GB SSD
Apple has a reputation for being pricey but you don't really need to spend all your cash for one of its sleek and powerful machines for video editing, the lightweight and slim 13″ MacBook Air.
Advantage: With its 8GB RAM, you can process videos smoothly and export them lightning-quick. Compared with other MacBook Air models, this one is noticeably powerful with an epic battery life. It also comes with more connection ports than other MacBooks, 2 USB 3.0 ports, an SD card slot, and a Thunderbolt 2 slot.
Disadvantage: Like the 13″ MacBook Pro, the MacBook Air only has 256GB of disk space. Thus, if you edit larger video files, you will run out of space sometime soon. In the long run, you might need to get an external hard drive for file storage.
4. 15″ MacBook Pro with 16GB RAM, 4GB Radeon Pro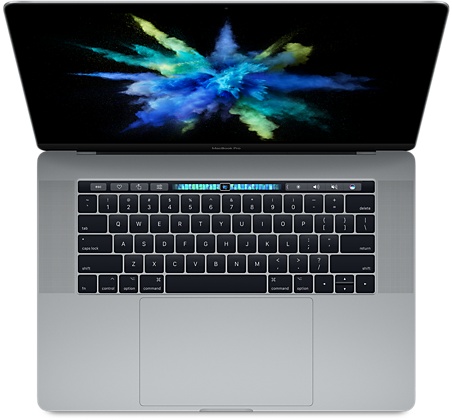 Truly one of the priciest machines of its kind, the 15″ MacBook Pro with 16GB RAM and 4GB Radeon Pro is designed to perfection. It has a quad-core i7 processor that can withstand even the most complicated process you throw at it. Plus, it comes with a 16GB RAM and a 4GB Radeon Pro Graphics card, which is top-of-the-line.
Advantage: This 15″ MacBook Pro is unbeatable. All thanks to the powerful mix of a topnotch processor, dGPU, and RAM. Other great features of this machine include the 15″ screen that is capable of producing accurate colors and the responsive touch bar that allows you to effectively and efficiently edit videos. If you feel the need to have more storage space, you can do so.
Disadvantage: If you are editing videos, a widescreen size is a plus. However, at the moment, no laptop can offer all the screen space you need, not even the 15″ MacBook Pro. If you really need a wider screen so bad, you need to use an additional external monitor.
The Best Mac for Video Editing Is…
What Mac laptop should you get? Well, the answer depends on whether you are a passionate amateur or a professional video editor with lots of deadlines to meet. But, the good thing is that laptops today have become powerful and flexible enough to handle even the most complicated video editing task. While these laptops are expensive, you get your money's worth. It is true that you will never find the perfect device that perfectly matches your needs but at the very least, you can choose a Mac and make it work for you.
As an added bonus, to help your Mac to always be in top shape and run efficiently while performing video editing tasks, scan your machine with 3rd party cleaning tools like Outbyte macAries. They are designed to identify apps that take up too much of your RAM's space, so you can get rid of them easily. Anyway, we hope our buying guide helped you decide which Mac to choose for when it comes to your video editing needs.
What laptop do you use for editing videos? Let us know by commenting and sharing with us the specs of your chosen device.