Using a mouse with any device boosts productivity and efficiency by minimizing hand movements. Whether you're using a laptop or a desktop computer, work gets done a lot faster when you use a mouse. And for a long time, iPad and iPhone users have been hoping that Apple would include mouse support for iOS and iPadOS devices.
This dream came true when iPadOS 13 was released last June 2019. However, the majority of iPad users did not know about it initially because Apple failed to announce this important feature. Apple's announcement focused more on UI improvements and new features introduced in iPadOS 13, without realizing that the feature that most iPad users have been waiting for is buried under the Accessibility settings.
The mouse support on iPadOS 13 has the ability to change how things get done on an iPad. This feature is also available on iOS 13 for iPhones. This article will show you how to use a mouse with your iPad or iPhone.
To be able to use a mouse with your Apple device, you need to have iPadOS 13 public beta installed on your iPad or iOS 13 on your iPhone. Since this version of the iPadOS is still in the beta stage, don't expect it to be perfect. The iPadOS is riddled with bugs and some of the features don't work properly. If you really want to pair a mouse to an iPad or iPhone, make sure to back up your files first, in case things go awry.
The mouse support on iPad and iPhone doesn't work the way we expected it to. You might encounter several interface glitches and the weird circular cursor designed to mimic a human fingerprint. But the feature works, nevertheless. This article will show you how this feature works, what it does, and how to set it up for your Apple device.
How to Use a Mouse with Your iPad or iPhone
Before you proceed with trying to pair a mouse to an iPad or iPhone, make sure to optimize your device first by connecting it to your Mac and running Outbyte macAries. This tool deletes all the junk files, maximizes your device's resources, and minimizes glitches caused by unwanted elements.
There are two ways you can connect a mouse to your iOS device: via wire or Bluetooth. Follow the instructions below on how to set up a Bluetooth and a wired mouse.
How to Set Up a Mouse Via Bluetooth
Using a Bluetooth mouse with your iPad or iPhone is probably the best option if you don't want messy wires. It is fast, stable, and easy to configure. Most Bluetooth mice work with this set up, so any mouse will do. Make sure your Bluetooth mouse is not already paired with another device to avoid complications. If it is, unpair it first, then reset it. If your mouse is paired to your Mac, just go to the Bluetooth settings of your macOS, hover the cursor over the mouse, then click the x button to undo the pairing. Once done, your mouse is now ready to be paired with your iPad or iPhone.
Follow the instructions below to set up your Bluetooth mouse:
First, you need to turn on Bluetooth on your device.
On your iPhone or iPad, launch the Settings app and go to the Accessibility section.
Tap Touch, then tap AssistiveTouch at the top of the screen.
Toggle the AssistiveTouch option to On . The switch should turn green when it's on.
The AssistiveTouch home button should appear in the form of a small white circle. You can use this home button to carry out many tasks one-handed.
In the AssistiveTouch window, look for Pointing Devices and tap on it.
Tap Bluetooth devices. You should see a list of all available Bluetooth devices you can pair with.
Tap your Bluetooth mouse to pair with it. If you're using an older mouse, like Apple's Magic Mouse 1, you might need to enter a PIN for the pairing to be successful. The default PIN is 0000.
Once you have successfully paired your Bluetooth mouse, you can now use it to navigate your iPad or iPhone. If you want to unpair your mouse from your iPad or iPhone, just go to Settings > Bluetooth, then tap the i icon next to your device. Tap Forget This Device to unpair.
How to Set Up a Wired Mouse
If you don't have a Bluetooth mouse lying around, you can use a wired mouse instead. The setup, however, is more awkward than with Bluetooth devices because of the wire. Some mouse also don't work with iPads older than the iPad Pro, causing the following error message:
Cannot use accessory.
Gaming Mouse G502: This accessory required too much power.
This means that the power consumption of the mouse you are using is too much for the iPad to handle. In this case, you can only use a generic mouse that doesn't eat up much power. You might also need to buy a USB-A to Lightning dongle to be able to hook up your standard wired mouse to an older iPad.
Once you've got the requirements settled, follow the steps below to connect your mouse to your iPad or iPhone:
Launch the Settings app.
Navigate to Accessibility and tap on it.
Tap Touch under Physical and Motor.
Toggle on AssistiveTouch at the top.
Plug in your mouse to your iPad or iPhone and it should immediately start working.
Tips to Calibrate Your Mouse
Using a mouse with an iPad or an iPhone allows you to navigate your device easily. However, you should not expect your mouse to work the way it would with a Mac or a PC. It takes some getting used to, particularly the awkward big, gray circle that is the cursor. It will take more practice to get the same precision you're used to with a desktop cursor.
Another factor that needs some getting used to is the way the mouse works. The left and right-click on the iPad or iPhone don't work the same as the left and right-click on a computer. You need to use the mouse to mimic the gestures you use for navigation. It can be confusing at first, but you'll get the hang of it in the long run.
If you think your tracking speed is too fast or too slow for your device, you can adjust it by doing the following:
Go to Settings > Accessibility > Touch, then tap on AssistiveTouch.
Scroll down to Tracking Speed.
Adjust the bar according to your preferred tracking speed.
You can also customize the buttons on your mouse depending on how you want to use them. To do this:
Go to Settings, tap on Accessibility > Touch.
Tap AssistiveTouch > Pointing Devices, then choose your connected mouse.
Choose the default actions you want for each button.
Summary
Using a mouse with an iPad or an iPhone needs more practice and calibrating before you can use it comfortably as you would a desktop mouse. Follow our guide above to connect your mouse to your device and customize your buttons for easier use. The feature might not be perfect right now, but Apple is definitely working to improve mouse support on iPadOS and iOS.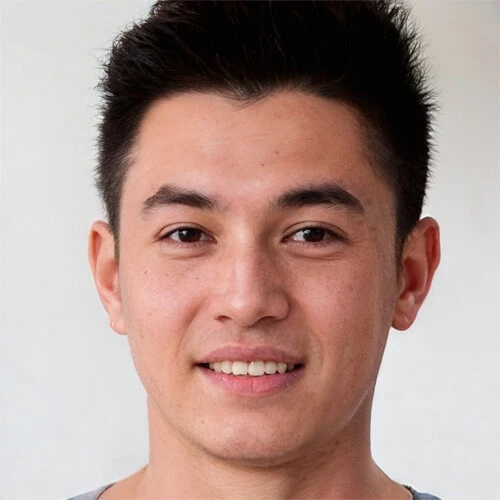 Vic is a search engine optimization expert, helping to optimize websites to make them more user-friendly. He's been in the industry for more than 10 years, and his work speaks a lot about his experience and expertise in the IT and digital marketing fields. 
Vic is the one in charge of keeping our website running smoothly and efficiently, to make sure that our readers have a wonderful experience while visiting the website. He's good at troubleshooting errors and fixing Windows issues that come up either when playing games or working on the computer. 
Vic is a certified gadget freak who feels the need to surround himself with cutting-edge technology. And this passion has helped him a lot in creating content that informs and guides users on using and troubleshooting the latest technology. He is an avid researcher who is always hungry for the latest news and updates on the most cutting-edge technology.