Did you just install the recent High Sierra security update? Is your Mac unable to shut down after the update? Does the Finder menu suddenly disappear, leaving you stuck on your desktop? If so, you are not alone. Many users have also reported that their Macs can't shut down after the security update 2019-001.
However, you need not panic. As with other common High Sierra problems, there are many possible solutions. We have listed them below:
Solution #1: Give Your Mac More Time.
If your Mac is not shutting down after updating to the latest High Sierra version, give it more time. Sometimes, shutting down takes longer than expected because your system is still sorting through all the files and trying to close all active programs.
In general, the process will take longer than a minute. But it should definitely not last more than an hour.
Solution #2: Close All Active Apps.
For High Sierra to be able to properly shut down, it will require you to close all active apps first. When it encounters shutdown problems, it is likely caused by an app that has failed to close.
In most cases, an app fails to close when you have unsaved input in it. So, before closing an app, make sure you have saved all your changes. After that, close it by choosing Quit from the app's menu or using the CMD and Q keys.
If the app is stuck or frozen and you can't close it as you normally would, you may attempt to force quit it. Here's how:
Right-click on the icon of the app in the Dock.
Select Force Quit.
If it does not work, use the Option + CMD + ESC combination, select the app from the Force Quit window, and hit Force Quit.
Solution #3: Reset the SMC and NVRAM.
If your Mac won't shut down after the High Sierra security update, then there is a chance that the problem is with the SMC or the NVRAM. But what are they?
The System Management Controller (SMC) is a tiny chip inside your machine that is responsible for running the physical parts of your Mac, such as the keyboard, cooling fans, battery management, power button response, and the LED indicators.
The Non-Volatile Random-Access Memory (NVRAM), on the other hand, is a part of your system memory where important macOS settings are stored, including the display resolution, time zone, kernel panic information, audio volume, and startup disk selection.
If your Mac can't shut down after installing the recent High Sierra update, try resetting the SMC and the NVRAM. Below is a guide on how to reset both.
Reset the SMC
Shut down your Mac.
Unplug the power cord.
Wait for 15 seconds before you plug the cord back.
Wait for a few more seconds before switching on your Mac.
Your SMC should now be reset.
Reset the NVRAM
Restart your Mac.
As soon as you hear the startup sound, press and hold the Option + CMD + P + R shortcut.
Once you hear the second startup sound, release the keys.
Your NVRAM should now be reset.
Take note that resetting your Mac's NVRAM will reset your sound volume, time zone, and display resolution. Make sure you check those settings and adjust them accordingly.
Solution #4: Run the Apple Hardware Test or Apple Diagnostics.
Your Mac has two handy built-in tools you can use to troubleshoot problems with your internal hardware: Apple Hardware Test and Apple Diagnostics. Even if your Mac does not shut down or start up, you can still run these tools.
Depending on your Mac's version, you can either run Apple Diagnostics or use the Apple Hardware Test. If your Mac version is from 2013 or later, then Apple Diagnostics should already be pre-installed. Otherwise, your Mac has the Apple Hardware Test tool.
Running Apple Diagnostics
It is easy to use Apple Diagnostics. Simply follow the steps below:
Unplug all the external components attached to your Mac, except the display, mouse, and keyboard.
Go to the Apple menu.
Select Restart.
While your Mac restarts, press and hold the D key.
Apple Diagnostics should automatically start. Follow the on-screen prompts.
Once the tool is finished, all the problems and issues it finds will be listed and displayed on your screen.
Running Apple Hardware Test
Here is how to use the Apple Hardware Test:
Disconnect all external devices connected to your Mac, except the mouse, keyboard, and display.
Go to the Apple menu.
Select Restart.
While your Mac restarts, press and hold the D key.
The Apple Hardware Test window will now appear.
Choose the language you prefer to use.
Hit Return.
Follow the on-screen prompts.
If the tool detects an issue, it will notify you with a pop-up message. Remember the information on that message since you will use it if you need further assistance with Apple's Support Team.
Solution #5: Boot Your Mac in Safe Mode.
Booting your Mac in Safe Mode allows you to check if a problem is limited to a certain user folder or it occurs globally. So, if your Mac can't shut down after the recent High Sierra update, it's worth trying to boot into Safe Mode.
To enter Safe Mode, follow these steps:
Shut down your Mac.
Wait for about 10 seconds and then press the Power button.
After hearing the startup beep, press and hold the Shift key.
Release it once you see the Apple logo.
Now that your Mac is running in Safe Mode, all extensions and unnecessary apps are turned off. Although your system will start slow as it will have to perform a check of your startup disk, just give it time and it will eventually work fine.
Solution #6: Install a Mac Repair Tool.
Oftentimes, junk and unnecessary files can cause shutdown problems on Macs running High Sierra. To get rid of them, you will need a Mac repair tool.
With a trusted Mac repair tool, you can clear up cache files created by apps and browsers. You can also delete unnecessary log files, old iOS updates, and unwanted files from all locations. As a result, valuable space is cleared up and efficiency is restored.
On a Final Note
It is not easy to identify the actual cause of High Sierra's shutdown problems, but you can always try any of the solutions above. If none of them work, you can always seek help from an Apple expert.
Let us know if you have also encountered shutdown problems after installing the latest High Sierra update. Comment on it below!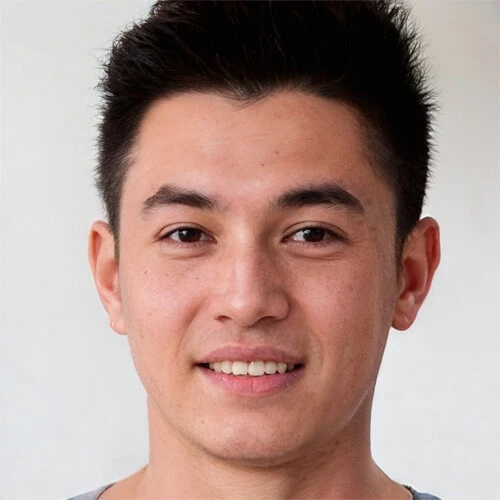 Vic is a search engine optimization expert, helping to optimize websites to make them more user-friendly. He's been in the industry for more than 10 years, and his work speaks a lot about his experience and expertise in the IT and digital marketing fields. 
Vic is the one in charge of keeping our website running smoothly and efficiently, to make sure that our readers have a wonderful experience while visiting the website. He's good at troubleshooting errors and fixing Windows issues that come up either when playing games or working on the computer. 
Vic is a certified gadget freak who feels the need to surround himself with cutting-edge technology. And this passion has helped him a lot in creating content that informs and guides users on using and troubleshooting the latest technology. He is an avid researcher who is always hungry for the latest news and updates on the most cutting-edge technology.