MacOS Mojave is one of the biggest OS updates ever released by Apple. It came with a lot of new features and amazing improvements that redesigned the whole macOS experience. Unfortunately, it also came with a lot of bugs and issues.
One of the problems that has been bugging Mac users is the screen flickering issue after installing the Mojave update. After upgrading to macOS 10.14, users started noticing display problems, allowing them to conclude that the Mojave update caused their screens to flicker.
Screen Flickering Issue After Mojave Update
According to reports, the screen flickering issue affects both Retina and non-Retina Macs. The degree of flickering also varies from one Mac to another. For some, the screen is filled with static, which looks like an old TV monitor. Others notice horizontal stripes on their screen, while some Mac screens have darkened corners. This flickering can be hard on the eyes and cause eye fatigue. Other users who got the worst case of flickering, can't get anything done at all because they can't see a thing on their screen.
According to reports, the issue happens randomly, with or without apps open . In some cases, the flicker is worse when the computer is woken up from Sleep mode. For some Mac users, restarting the computer resolves the flickering for a while, but then the display flickers again after a while. Changing the monitor does not resolve the issue and only results in a different screen flicker pattern.
The Macs afflicted with this problem have one thing in common: they were all working fine until the Mojave update was installed. After upgrading their macOS version, the users noted their screen started flickering. This obviously looks like a bug associated with the macOS Mojave update, but Apple is yet to release an official fix for this. And with the long list of Mojave-related bugs Apple has to deal with, it might take a while for this to be resolved.
If you've got the flicker bug after updating to Mojave, you can try the methods below to see which one can fix your display.
How to Deal with Screen Flickering After Mojave Update
Before you do anything drastic, you might want to try to do some basic troubleshooting to see if they would help. Try these steps first:
Restart your Mac and boot into Safe Mode. If the flickering disappears while in Safe Mode, then the issue might be caused by a third-party service or app.
Clean up your Mac using Mac repair app. Junk files and other corrupted files can cause serious havoc to your computer, including display problems. Getting rid of them not only resolves potential issues, it also optimizes your system processes.
Install all available updates. It is possible that your screen flickers after updating to Mojave because of an outdated or incompatible software. Installing all system and app updates might resolve the issue. Just open the Mac App Store, go to the Updates tab, then install all the pending updates there.
Create a user account on your computer. Go to System Preferences > Users & Groups and sign up for a new account. Log in as the new user and check to see if flickering occurs using the new account. If it does, you might have a hardware problem. If it doesn't, delete the new account and proceed with the fixes below.
Fix #1: Reset the System Management Controller (SMC).
The SMC controls all power and hardware functions on your computer. So if any of your hardware is not functioning properly, such as the screen, resetting the SMC should be one of the first steps you should try. There are different ways to reset the SMC, depending on your Mac model.
If your Mac has a non-removable battery, follow the steps below:
Shut down your Mac and connect the power adapter to your computer.
On your Mac's keyboard, hold down the Shift + Control + Option buttons and the Power key at the same time.
Release all keys when you see the little light on the MagSafe adapter change colors briefly. This indicates that the SMC has been reset.
Reboot your Mac and check if the flickering still occurs.
If you have a non-portable Mac, such as an iMac, Mac Pro, or Mac Mini, follow these steps to reset the SMC:
Shut down your Mac and disconnect the power cord.
Press and hold your Mac's power button for five seconds, then release the button.
Reconnect the power cables and boot as usual.
Fix #2: Reset the NVRAM.
If your Mac's screen flickers after the Mojave update and resetting the SMC does not make any difference, you might want to try resetting the NVRAM next.
To do this:
Shut down your Mac.
Restart your computer and immediately press the Option + Command + P + R keys for 10 to 20 seconds.
Release the keys at the same time.
Boot normally and check if resetting the NVRAM made any difference.
Fix #3: Switch Off Automatic Graphics Switching.
This feature is only available for MacBook Pro models which allows macOS to switch between two graphics processing units (GPU) for better graphic performance. But sometimes, this feature causes display problems such as screen flickering. Disabling this feature usually does the trick.
To turn off Automatic Graphics Switching for your MacBook Pro, follow the steps below:
Click the Apple menu and choose System Preferences.
Go to Energy control panel.
Uncheck Automatic graphics switching.
Restart your computer for the changes to take effect.
Fix #4: Uninstall the App that Causes the Flickering.
In many cases, the screen flickering is usually triggered by a third-party app, particularly web browsers. Some of the common culprits are Chromium, Firefox, and Chrome. Booting into Safe Mode can verify whether the problem is caused by a third-party app or is hardware-related. If the flicker disappears while in Safe Mode, it means that the problem is caused by a non-Apple software and you need to do some trial and error to find out which app is causing your screen to flicker.
Once you've found out which app is responsible, just drag it to the Trash to uninstall. You can try installing a fresh copy of the app to see if it will work without affecting your display.
Summary
The screen flickering problem is not only annoying, but unproductive and unhealthy as well. This issue is caused primarily by the macOS Mojave update, but waiting for Apple to resolve this bug might take some time. Alternatively, you can try the methods above to see which one works for you.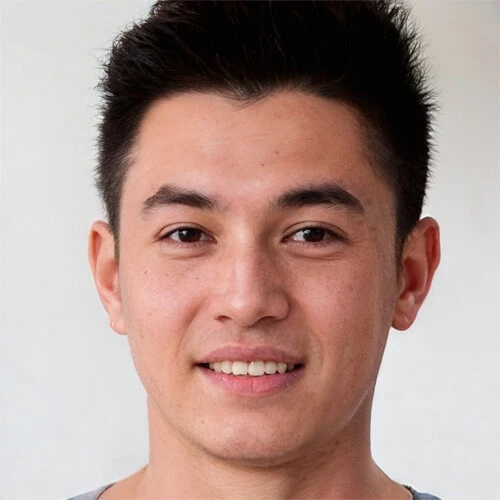 Vic is a search engine optimization expert, helping to optimize websites to make them more user-friendly. He's been in the industry for more than 10 years, and his work speaks a lot about his experience and expertise in the IT and digital marketing fields. 
Vic is the one in charge of keeping our website running smoothly and efficiently, to make sure that our readers have a wonderful experience while visiting the website. He's good at troubleshooting errors and fixing Windows issues that come up either when playing games or working on the computer. 
Vic is a certified gadget freak who feels the need to surround himself with cutting-edge technology. And this passion has helped him a lot in creating content that informs and guides users on using and troubleshooting the latest technology. He is an avid researcher who is always hungry for the latest news and updates on the most cutting-edge technology.