You connect your iPhone to your Mac, but nothing happens. For some reasons, iTunes doesn't recognize your iPhone. Let us help you resolve the issue for good, but first: why doesn't iTunes see your iPhone?
Why iTunes 12.8.0.150 Doesn't See iPhone
There are many possible reasons why iTunes 12.8.0.150 doesn't see your iPhone. One is that there might be something wrong with your Lightning cable. It could also be an issue with your Mac's or iPhone's Lightning Port.
No matter what the cause is, the solutions below should help you fix your problem with iTunes not recognizing iPhone.
Solution #1: Check the Lightning cable.
iTunes may not be recognizing your iPhone because there is a problem with your Lightning cable. If it is damaged, then it won't be detected by your computer or it won't connect your iPhone to your Mac.
For an instant fix, check your Lightning cable first if there are any signs of damage. If it's broken, try using another Lightning cable. You can borrow from a friend if you don't have a spare one. If this is the problem, then great. If not, proceed with the next possible solution.
Solution #2: Inspect the Lightning port of your iPhone.
Check your iPhone's Lightning port. It could be clogged with dust and debris, which are keeping you from establishing a connection to your Mac.
To check the Lightning port, grab a flashlight and closely inspect the inside of the Lightning port. If there are debris or lint, clean them out using an anti-static brush or an unused toothbrush.
Solution #3: Update to the most recent iTunes version.
Is your iTunes running on an older version? It's about time that you update it because an old iTunes version may fail to recognize devices.
If you are using a Mac, go to the App Store and navigate to the Updates tab. On your screen, you should see whether there are new iTunes updates available for your device. If there is one, click the Update button next to it. That's it!
Solution #4: Restart your iPhone.
It is possible that a minor software problem or glitch is keeping iTunes from recognizing your iPhone. To fix this issue, try to restart your iPhone. The method of restarting varies depends on your iPhone's model.
For iPhone X owners, press and hold the side button and one of the volume buttons until the power slider shows. Hold the slider and swipe it left to right to shut down. Wait for a few seconds. After that, press and hold the side button until the Apple logo appears.
For other iPhone users, simply press and hold the power button, and wait until the red and white-colored slider appears. Swipe it from left to right to switch off your iPhone. Wait a few seconds before you press and hold the power button. Wait until the Apple logo displays on your screen.
While you are trying to restart your iPhone, reboot your Mac as well. A software or program may have crashed, keeping iTunes from recognizing your iPhone.
Solution #5: Be sure you choose the Trust This Computer option.
If it's the first time that you are connecting an iPhone to a Mac, then you should see a pop-up menu asking if you want your iPhone to trust your Mac. If you answer yes to this, then it means you're preparing your iPhone to connect with iTunes. Otherwise, iTunes might not be able to detect your iPhone.
So if you see the Trust This Computer?pop-up message, always choose Trust, especially if you own the Mac.
Now, if you accidentally hit Don't Trust, just navigate to Settings -> General -> Reset -> Reset Location & Privacy. That way, when you connect your iPhone to your Mac you should see the pop-up message again. This time, be sure you hit the Trust button.
Solution #6: Update your Mac's software.
Macs that run on an older software version occasionally run into errors and bugs. Updating to the most recent software version is one way to resolve your problem with iTunes not detecting your iPhone.
To update your Mac, click the Apple logo located at the upper left-hand part of your screen. Go to About This Mac -> Software Update. If you see an available update, click Update. If there is no available update, proceed to the next step.
Solution #7: Verify your Mac's system information.
Is your iPhone still not recognized by iTunes? Then something must be wrong with your Mac's system information. Your iPhone might not be listed under your USB device tree.
To fix that, follow these steps:
Hold down the Option key.
Click the Apple logo on the upper left part of your screen.
Select System Information or System Report.
Click the USB option that is on your screen.
If your iPhone is not in the menu, a hardware glitch might be keeping iTunes from seeing your iPhone. It could be a damaged Lightning cable or port. However, if your iPhone is on the list, a third-party program or software might be the reason.
Solution #8: Clean your Mac.
Sometimes, your Mac just needs a little bit of cleaning because it's loaded with junk files. These unwanted files are probably messing up with your system and other programs like iTunes.
To clean your Mac, you can do it manually: go over your folders and delete the files you don't need. But if you want a quick, hassle-free experience, you can use tools like Outbyte Mac Repair.
Solution #9: Visit the Apple Store.
If at this point iTunes still does not recognize your iPhone, you might want to consider some repair options. For those who have problems with their Lightning cable, you can borrow from a friend or get a new one. If your iPhone is under Apple Care+, you can ask for a replacement cable.
If the problem is with your Lightning port, get your device repaired. Schedule an appointment with an Apple Genius and head to the nearest Apple Store.
iTunes Should Recognize iPhone Now
Congratulations if iTunes is already recognizing your iPhone and finally syncing your files. The next time iTunes does not recognize your device, the solutions outlined above are likely to fix the problem.
Comment below if you have other problems with iTunes and your iPhone!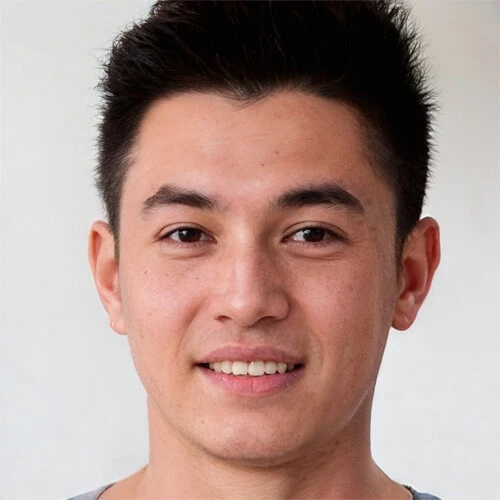 Vic is a search engine optimization expert, helping to optimize websites to make them more user-friendly. He's been in the industry for more than 10 years, and his work speaks a lot about his experience and expertise in the IT and digital marketing fields. 
Vic is the one in charge of keeping our website running smoothly and efficiently, to make sure that our readers have a wonderful experience while visiting the website. He's good at troubleshooting errors and fixing Windows issues that come up either when playing games or working on the computer. 
Vic is a certified gadget freak who feels the need to surround himself with cutting-edge technology. And this passion has helped him a lot in creating content that informs and guides users on using and troubleshooting the latest technology. He is an avid researcher who is always hungry for the latest news and updates on the most cutting-edge technology.