In the past few years, many iPhone and iPad apps have successfully made their way to Macs. But among all of them, iMessage seems to be getting the most attention.
With this messaging app installed, it is possible to send and receive messages on your Mac without having to get your iPhone from your bag. This happens because unlike normal text messages that are routed directly to iPhones, an iMessage is sent to the servers of Apple.
So, how do you send an iMessage from your Mac?
Sending an iMessage from a Mac to a Contact Who Has an iPhone
Sending an iMessage from your Mac is easy. Simply follow the steps below:
Head over to your dock and click on the Messages It's the blue-colored speech bubble icon. If it's not there, search for it by using Spotlight. Press the CMD + Space keys together to open Spotlight and input Messages.
Sign in by providing the Apple ID credentials you are using on your iPhone.
Click on the new message icon. It's the little square icon located next to the Search field.
Put the cursor in the To Enter the email address or the phone number of the person you'd like to contact.
Hit Enter.
If you have synced all your iPhone contacts with your Mac, you can simply click on the + icon and add that person's contact details.
You should be able to tell right away if that person can receive an iMessage because his/her number will have a blue box. To reply, simply enter your message in the field that is labeled iMessage.
Hit Return to send.
Sending an iMessage from a Mac to a Contact Who Does Not Have an iPhone
Now, if your friend does not have an iPhone, his/her number will have a red box. This will tell you that his/her phone is not able to receive an iMessage. If you try to send an SMS to that number, you will receive a notification telling you that your message could not be sent.
However, this does not suggest that you can no longer text your friends who don't have iPhones. All you need to do is make minor changes to your iMessage settings, and you should be able to send messages to all your friends in no time.
Here's how:
Check if you are signed into iCloud on both your iPhone and Mac.
Be sure that you are using the same Apple ID.
On your Mac, head over to System Prefences.
Select iCloud and sign in with your Apple ID credentials.
On your iPhone, verify if you are using the same Apple ID credentials. Do this by going to Settings and selecting iCloud.
Launch Messages on your Mac.
Choose Settings and then Messages on your iPhone.
Select Text Messages Forwarding.
You should now see that your Mac is listed here. Allow it to send and receive text messages by toggling on the slider next to it.
After a few seconds, a message will show on your screen. It will ask you to enter the code shown on your Mac. Tap in that number to verify.
Receiving Text Messages on Your Mac
To be able to receive text messages on your Mac, you have to set up both your Mac and iPhone properly. Simply follow the steps below:
Check if your iPhone and your Mac are logged into the Messages app using the same Apple ID credentials.
Set up text message forwarding on your iPhone. Do this by going to Settings and then selecting Preferences.
Enable Text Message Forwarding.
iMessage Not Working on MacBook
Unfortunately, not all users found success in using iMessage on their Macs and MacBooks. While some were unable to send texts from Macs, others couldn't receive them. But the good thing is that you're in the right place. Below, we'll share some Troubleshooting methods with you in the event that a text message won't send from your Mac.
1. Force Quit the Messages App.
Sometimes, all you need to do is force quit the app and try sending the message all over again. To do this, follow the instructions below:
Go to the Apple menu.
Select Messages.
Hit Force Quit.
Relaunch the Messages app.
2. Restart Your Mac.
Restarting your Mac can oftentimes fix the problem. To restart your Mac, go to the Apple menu and choose Restart. It's as easy as pie!
3. Sign Out of the Messages App and Sign In Again.
Try signing out of the Messages app and then signing in again. Go to the Messages app. Navigate to the Menu bar, select Messages, and click Preferences. Hit Sign Out. Open the app once again and sign in using your Apple ID credentials.
4. Make Sure Your Apple ID Account Is Allowed to Send Messages.
There are times when you can't send text messages from your Mac because of restriction settings. To lift the restriction, open the Messages app, go to Preferences, and select Accounts. Choose iMessage and ensure that the Enable this account option is checked.
5. Check Your Internet Connection.
Be sure you have a reliable internet connection. If your connection has problems, then it is likely that your messages won't make it to Apple's servers.
Now, if you suspect that you have problems with your internet connection, contact your ISP provider right away. Perhaps the problem is with them.
6. Fix Your Time and Date Settings.
There are instances when your Time and Date settings interfere with how apps work. The Messages app is not exempt from that.
To try to resolve the problem, follow these steps:
Go to the Apple menu.
Select System Preferences.
Go to Date and Time.
Navigate over to the Time Zone section.
Tick in the box next to the Set date and time automatically option.
You might be asked to provide your administrator account details for verification purposes.
Wait for a few seconds for the changes to take effect.
7. Check If the Send and Receive Accounts Are the Same.
It is important that your Send and Receive accounts are not different. So, make sure you are using the same Apple credentials on your Mac and iPhone.
8. Clear Your Mac of System Junk.
System junk often triggers a variety of errors on your Mac. Thus, make it a habit to get rid of unnecessary items every now and then. To delete system junk in an instant, simply use a third-party Mac cleaning tool.
Conclusion
We have done our best to discuss everything you need to know about the iMessage app. Make sure you familiarize yourself with the tips above so you have another communication option to use in case FaceTime does not work or in the event that other communication lines are not available.
Are there any other important points about how to use iMessage on Macs and MacBooks? Please share them below.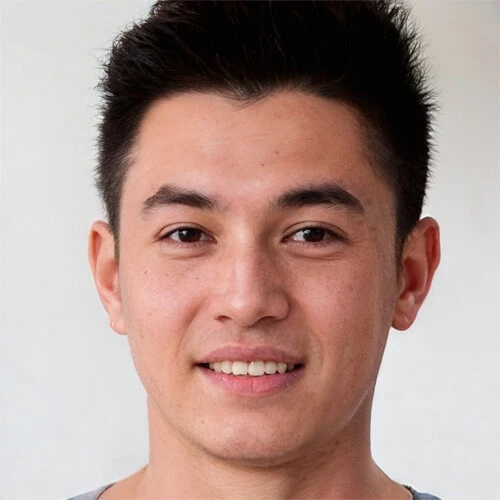 Vic is a search engine optimization expert, helping to optimize websites to make them more user-friendly. He's been in the industry for more than 10 years, and his work speaks a lot about his experience and expertise in the IT and digital marketing fields. 
Vic is the one in charge of keeping our website running smoothly and efficiently, to make sure that our readers have a wonderful experience while visiting the website. He's good at troubleshooting errors and fixing Windows issues that come up either when playing games or working on the computer. 
Vic is a certified gadget freak who feels the need to surround himself with cutting-edge technology. And this passion has helped him a lot in creating content that informs and guides users on using and troubleshooting the latest technology. He is an avid researcher who is always hungry for the latest news and updates on the most cutting-edge technology.