Did you buy a new iMac and decided to import a Time Machine backup from your older iMac? Before you proceed with doing that, you need to read this.
Some users reported that their iMacs hung on restart after a Time Machine import. At first, everything seemed to work fine. They were able to successfully go through a few instructions, until they were finally told to restart. On the restart phase, the problem surfaced. The progress bar appeared to be nearly completed but managed to stay that way for hours.
You probably are thinking that it's normal for the restart process to take that long, especially if the Time Machine import is large. However, that's not always the case. It's likely that there's something wrong with your iMac, Time Machine, or your settings.
Now here's what you should know. Whatever Mac problem you are experiencing, there is always a corresponding solution. Below, we'll teach you what to do if your Mac froze after a Time Machine import.
How to Fix 'iMac Won't Restart Issue After Time Machine Import' Problem
If you ever find yourself in the same situation as other Mac users whose iMacs hung on restart after a Time Machine import, then try these solutions:
Fix #1: Reset the NVRAM.
The NVRAM is a special memory section on Macs that stores important data and settings that can still be accessed even when the device is shut off. When it is reset, it can sometimes fix Mac problems, particularly those that involve rebooting. After resetting the NVRAM, a Mac should reboot normally.
Here's how to reset the NVRAM:
Switch off your Mac.
Press and hold the CMD, Option, P, and R keys while pressing the Power button.
Release all the keys and button when you hear the Mac startup tone.
While your Mac is starting up, you should see a progress bar. If it fills up smoothly, then you should have no more problem. If not, try resetting the SMC.
Fix #2: Reset the SMC.
Resetting your Mac's System Management Controller (SMC) is not as difficult as you think. Simply follow the instructions below:
Switch off your Mac.
Disconnect all external peripherals and cables.
Wait for 10 minutes before connecting them all back.
Switch on your Mac.
Fix #3: Run Your Mac in Recovery Mode.
If your iMac is still stuck on restart after importing a Time Machine backup, it is possible that you have a corrupted drive. Luckily, it's something that can be easily fixed by running Disk Utility in Recovery Mode.
A Mac's Recovery Mode is commonly used to repair faulty drives, seek online help via Safari, and reinstall or fix problems with macOS.
To run Disk Utility in Recovery mode, follow these steps:
Ensure that your Mac is switched off. If it's stuck on a blue, white, or gray screen, just hold the Power button for five seconds to shut it down.
Press and hold the Command and R keys while pressing the Power button to power up your Mac again. Keep holding the keys while your Mac is booting up.
Once your Mac has successfully booted in Recovery Mode, go to Utilities.
Select Disk Utility.
Find your Mac's drive icon on the list.
Hit Verify Disk.
Wait for a few seconds before restarting your Mac.
Fix #4: Boot Your Mac in Safe Mode.
If running your Mac in Recovery Mode does not fix your problem, try booting it in Safe Mode. This will allow you to easily troubleshoot any issues.
To boot your Mac in Safe Mode, follow these steps:
Make sure your Mac has at least 10 GB of free space as it will be needed to run all important processes in Safe Mode.
Shut down your Mac.
Press and hold the Shift key while pressing the Power button.
When you see the login window, release the Shift key and enter your login credentials. If you have enabled FileVault, you might be asked to log in twice.
Restart your Mac.
Wait patiently until your Mac has completed the reboot process.
Fix #5: Reinstall Your macOS.
If rebooting your Mac in Safe Mode still does not resolve your problem, you might need to reinstall macOS.
To reinstall macOS, you have two options. These are:
Download your preferred macOS version here and create a bootable drive to clean install macOS. This option is worth trying because some users claim that they were able to successfully restore a Time Machine backup after a clean install of macOS.
Boot your Mac in Recovery Mode. You can look up Fix #3 on how to do this. From there, you can install the latest macOS version that is compatible with your Mac.
Fix #6: Contact Apple Support.
If your iMac still does not respond after trying the fixes above, it is best that you contact Apple Support or visit a certified Apple Repair Center. It is possible that there is an underlying issue with your internal hardware or your logic board.
Now if you iMac is still new, you can avail yourself of the 90-day complimentary chat or telephone assistance. You can explain to them what happened, so they can properly assist you and provide you with the best advice that works for your situation.
Fix #7: Install a Trustworthy Mac Cleaning Tool.
It might not be possible for you to install anything when your Mac is stuck on restart. But once you are able to work around the problem, this fix is worth performing.
By installing a [sc name="trustworthy-mac-cleaning-tool"], you can prevent the occurrence of Mac problems. In general, Mac cleaning tools are designed to get rid of trash files and fix erroneous apps and programs. They can also optimize your RAM to give room for more processes and apps. Overall, they work to give you a much improved Mac experience.
Summary
Mac problems may occur when you least expect them. So as early as now, prepare yourself for the worst. Familiarize yourself with these possible fixes, so you'll know what to do if you are stuck on restart after importing a Time Machine backup.
Is there anything we've missed in this article? Let us know by commenting below.
Give us some love and rate our post!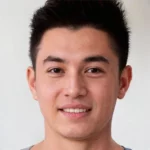 Vic is a tech enthusiast who loves to be up-to-date with the latest and greatest technology in the world. He creates content that educates and helps users with their tech-related questions. Vic manages our website to ensure that our readers have a seamless experience while browsing. He excels in troubleshooting errors and resolving Windows issues for gaming and work purposes.