What if your iMac shuts down and restarts quite frequently? In most cases, iMac crash fevers interfere with no more than one application, and the problem is usually temporary, but sometimes a system-wide crash occurs without a warning: a kernel panic.
If you experience repeated kernel panics, you will need to scrutinize the cause and resolve the issue. In this guide, we will look at how to troubleshoot recurring kernel panics. But first, let's cover the basics.
What is Kernel Panic?
In simpler terms, a kernel panic occurs when your iMac operating system encounters a critical internal fault it cannot resolve. The device will force a reboot to lessen the damage that may be caused by the kernel panic. An iMac running OS X Lion (10.7) or earlier will display a message on a dark gray screen informing you that a restart is needed.
In other words, a kernel panic is just the equivalent of Blue Screen of Death (BSOD) in Windows. So, the main suspects in the case of Kernel Panic are not much different from what causes BSOD.
What Causes Kernel Panic on Mac?
There is usually more than one reason behind the occurrence of a kernel panic. With that said, kernel panics, in most cases, aren't a symptom of a major issue. Malfunctioning software, a poorly written kernel extension, and hardware faults are the most common causes. Below, we summarize what causes kernel panic:
Obsolete plugins or drivers
Faulty disk permissions
Insufficient RAM or hard drive space
Incompatible peripherals and similar hardware issues
Antagonistic apps
Troubleshooting Frequent Kernel Panics
The first step is to rule out underlying problems with the iMac. Restart your Mac using Safe Boot by pressing the power button as you hold down the shift key. During this process, kernel extensions, login items, and fonts not used by the system will be disabled.
If your Mac restarts successfully, then a driver, conflicting apps, or hardware may have caused the problem. However, if the Mac does not start after Safe Boot, then a login or startup item, a drive/hardware issue, a corrupt font or system file may be the cause.
When a Mac restarts successfully after a reboot, the computer will add kernel panic logs to the log files. You can view these crash logs using the Console app found in Applications> Utility.
For recurring kernel panics, our first hack is to isolate software or hardware as the cause of the problem. But keep in mind that the problem may be a blend of both. Follow the steps below to reduce kernel panics occurrence in the future.
Potential Issues with Software
Update All Installed Software
To update your software, launch the App Store via Apple Menu or Spotlight. Within the App Store, select 'Updates' to view the latest updates. If there is any tool that is outdated, then that could be the chief reason for your problem. You can update your system through these steps:
Select Software Updates from the Apple menu and update the operating system, software, firmware and other programs downloaded from the Mac App Store.
Ensure the versions of the software you get from the store are the latest.
For other apps, check the developer's website, or use a built-in updater.
Ensure You Have Enough Disk Space and Fix Disk Permissions
Apple recommends that you set aside at least 20% of free space on the drive. This will give your Mac sufficient space to breathe. If there is not enough memory, your Mac's performance will drop, and as a result, kernel panics will become common. The easiest way around this is to delete junk files and unused apps:
Go to Apple menu, then select About This Mac.
Then choose the Storage tab.
Besides this, applications can also clash with each other as they try to access files and folders. To resolve this problem, you need to fix broken disk permissions.
If you are running OS X Yosemite or an older macOS version, you can repair broken disk permissions in the following manner:
Press and hold Command + Space and wait to open Spotlight.
Type "Disk Utility" and press Enter.
Choose Macintosh HD from the sidebar menu on the left side, and then choose the First Aid tab.
Select Verify Disk Permissions > Repair Disk Permissions, then wait for Disk Utility to fix identified permissions.
For macOS version 10.11 El Capitan and subsequent versions, Disk Utility doesn't come with the "repair disk permissions" option. In this case, you can benefit from a feature called System Integrity Performance (SIP), which automatically repairs disk permissions during system changes and software updates.
Identify Corrupted Apps
If your device keeps crashing when you launch a specific app, then that app must be the root cause of the kernel panic. To resolve the problem:
Update the app, then reboot the device.
In the absence of updates, just delete the app and try to reinstall it.
However, if your iMac crashes on random apps, the problem could be deep-seated in system drivers. Drivers that deal with graphics, networking, or file system are often the suspects. Update these system drivers to resolve the issue.
Launch Disk Utility
Issues with external devices or corrupted files could also cause kernel panics. You can resolve the problem by running the built-in Disk Utility First Aid tool:
Select Apple menu > Restart.
Restart your device while holding Command + R.
Choose Disk Utility, then click First Aid.
Follow the instructions on the screen until you see an alert like "Operation Successful". If you get something like "The underlying task reported failure", it may be high time to save your data and reformat your drive.
Inactivate startup items
Sometimes, launching a lot of apps on startup may overload your Mac's processor. Numerous login items can force your device to restart without warning. To resolve this problem:
Choose System Preferences > Users & Groups.
Choose your username from the menu, then go to the Login Items tab.
Select a startup item that needs to be disabled and click the negative (-) symbol.
After that, restart your device.
Potential Hardware Issues
The hardware connected to your Mac could be the reason for the kernel panic. So, let's explore hardware solutions to the crash fever.
Shut down the Mac and disconnect all peripheral devices. Unless you are using Apple versions, also detach the mouse and keyboard. After that, restart your computer. If the Mac restarts and runs okay without spontaneous shutdowns or restarts, then chances are one of the third-party hardware peripherals was to blame.
Reconnect one device at a time. Before that, shut down the computer, and then reconnect the first device. After which, restart your machine. Repeat the process until you find the device that causes the kernel panic. You can opt to use your Mac without the problem-causing device or install updated drivers for that device (if they are available), then reconnect it and see if the computer runs smoothly.
Launch Apple Diagnostics. Apple devices come with a built-in tool called Apple Hardware Test or Apple Diagnostics, depending on the OS on your Mac. Many people tend to assume that these utilities are reserved for techies, yet they are quite easy to use. Follow these steps to run the program:

Detach all the peripherals.
Select Apple menu > Restart.
While holding down D, restart your Mac.
Apple Diagnostics will run automatically to test the status of your hardware. If it detects any fault, it will give a detail report, which can guide you on what to fix.
Final Wrap
As you can see from the above, kernel panics may not be as worrisome as they seem to be. Hopefully, the above strategies will help you identify and resolve kernel panics.
Now, what if you can't resolve the problem?
If after trying the above fixes, you still see the problem, it is likely the issue is hardware-related. No need to worry, though.
If you are afraid of messing with system settings, there is even a better way. Besides troubleshooting and resolving kernel panic issues, it is also important to clean and optimize your Mac. Improve your Mac performance with Outbyte macAries. It will scan your device to identify what needs to be resolved. There could be a couple of junk files or unnecessary caches and apps that are hogging resources like RAM.
Did the above strategies help you resolve your kernel panic problem? What caused the kernel panic, and how did you fix it? Share with us in the comment section below. Also, if you find this article helpful, please share it with a friend in trouble.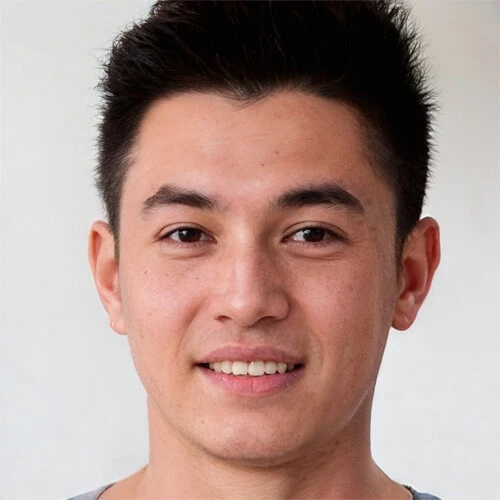 Vic is a search engine optimization expert, helping to optimize websites to make them more user-friendly. He's been in the industry for more than 10 years, and his work speaks a lot about his experience and expertise in the IT and digital marketing fields. 
Vic is the one in charge of keeping our website running smoothly and efficiently, to make sure that our readers have a wonderful experience while visiting the website. He's good at troubleshooting errors and fixing Windows issues that come up either when playing games or working on the computer. 
Vic is a certified gadget freak who feels the need to surround himself with cutting-edge technology. And this passion has helped him a lot in creating content that informs and guides users on using and troubleshooting the latest technology. He is an avid researcher who is always hungry for the latest news and updates on the most cutting-edge technology.