Do you always read books and articles on your Mac? Have you been in a situation where you had to close what you are currently reading to check the meaning of a certain word? Worry no more because using one and easy Apple trackpad gesture, you will have the definition of the word without having to open your browser and do a search. Just highlight the word with a three-finger tap on your Mac's trackpad and the dictionary will pop up. It's that quick!
Today, this simple Mac trackpad gesture has leveled up, allowing you not just to check the meaning of a word, but also providing you with access to App Store listings, movie details, and other information related to what you are looking.
More Than a Dictionary
The pop-up dictionary has been around for quite some time now. It's just that not everyone knows about it. Again, you only need to do a three-finger tap on a particular word in an email, a published article on the web, or in the book, you are reading, and then a panel will pop up to show you the definition of the word, alongside thesaurus suggestions and translations.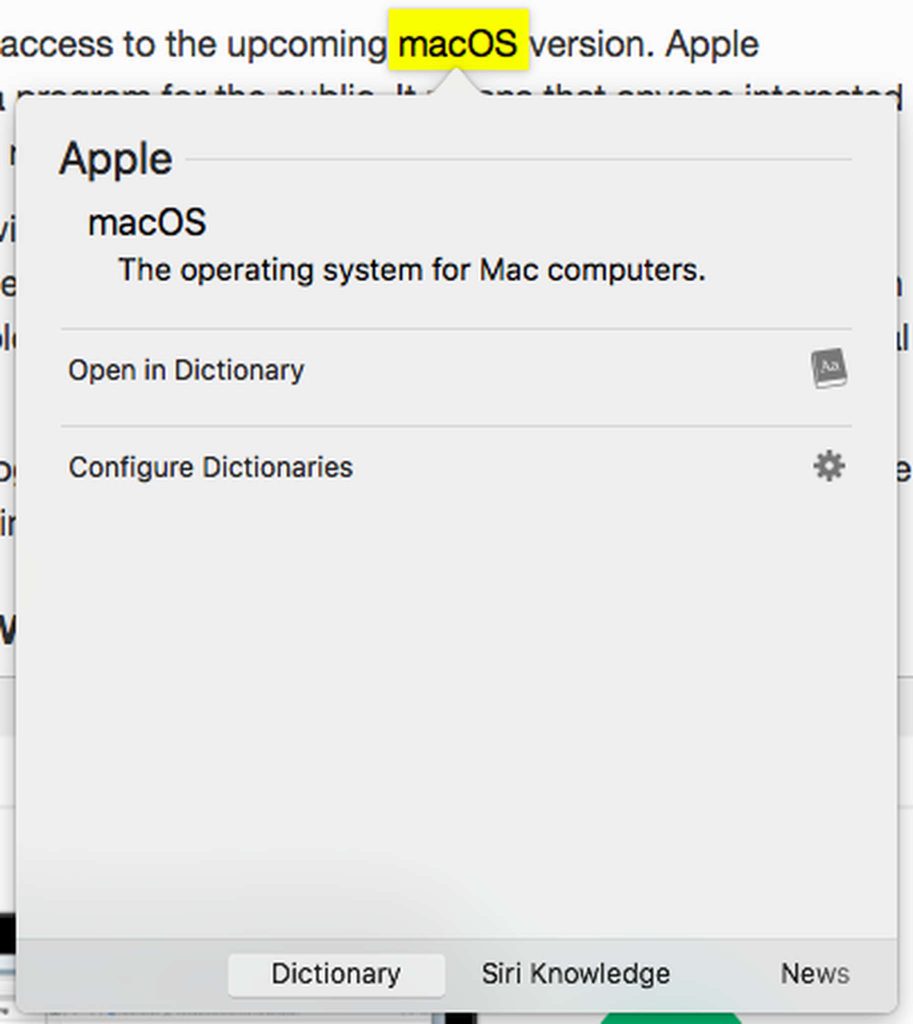 If the definition is not enough, you can swipe left to see several new panels that each contains information about the word you highlighted. This gesture on Mac, where information based on what you've submitted is fetched and displayed, is what they call Look Up. It isn't only available on Mac computers. It's also on iPads and iPhones.
More Interaction With Look Up
Interestingly, many of the panels that will be displayed are interactive. For instance, you can tap a link to open it on Safari. You can also read the whole article on Wikipedia. Even better, you can also view the full trailer of a movie.
If you think that is already amazing, the interactions can be more than that. Try tapping on a date. You will then see a little pop-up that shows your calendar and an option to set an appointment. Better yet, if you are checking a location, the Maps app will appear with all the directions needed to get to the place.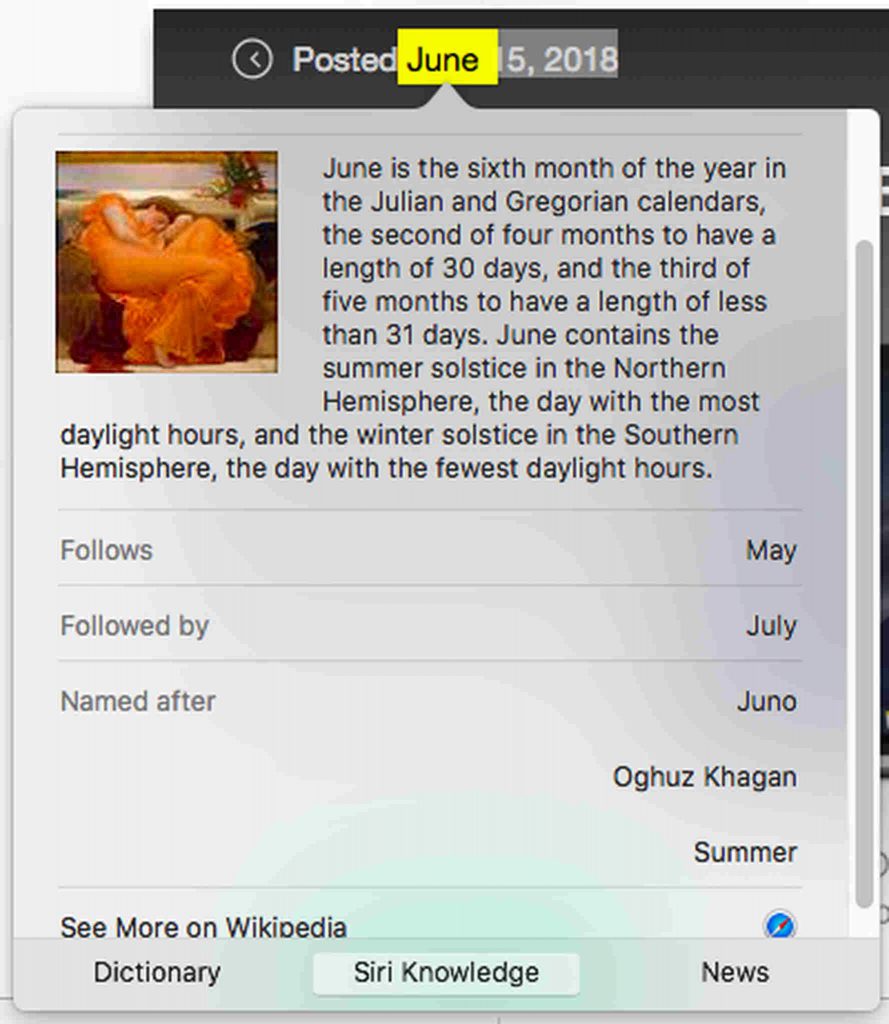 Then again, the panels that will display vary depending on the word or phrase you'll submit. Though they take some time to load, the dictionary will appear first. All the rest will look once they are available. Thus, if you are not seeing the panel you are expecting, give it more time. Don't worry because it's still a faster option than opening Safari or Google.
Enabling the Three-Finger Tap on Your Mac
The three-finger tap gesture should automatically work. However, if it doesn't, follow the steps below: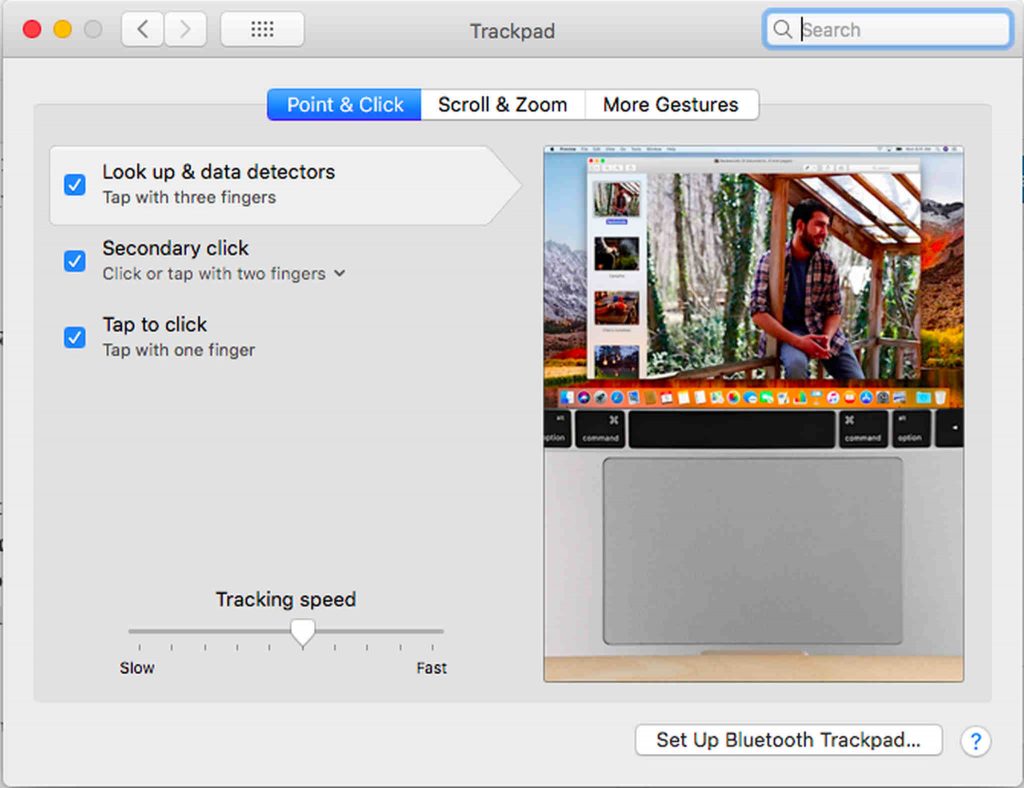 Open Settings > System Preferences > Trackpad.
Go to the Point & Click tab.
Check the following options to enable one-tap click:

Look up & data detectors
Secondary click
Tap to click

That's it, You can now use the three-finger tap gesture.
Summary
The three-finger tap gesture is effortless to use and execute. Even if you rarely use it, it's something worth keeping around. Before you go around exploring this fantastic Mac gesture, we suggest downloading Outbyte macAries and installing it on your Mac. While it has nothing to do with defining a word, it sure will help your Mac run faster as you look up the meaning of a word.