Reading time:
4
Minutes
Get a discount on your new Mac or iPad by visiting Apple Education Store if you're a student. This discount is very useful, especially if you're on a limited budget. Don't miss out on this opportunity to save some money.
What is the Apple Education Store?
The Apple Education Store is an entirely separate store that caters to college students, home-school teachers, lecturers, faculty, staff, and other people in the academe. The store can offer discounts for iPads and MacBook for students. The education sector is one of Apple's biggest markets, the reason why they are making it easier for students and teachers to buy iPad and MacBook for education at an amount lesser than the suggested retail price.
Who Can Avail of the Apple Student Discount?
According to Apple's terms and conditions, these are the individuals who can avail of the discount:
Employees of any educational institution – Anyone who works for an education institution can avail of the discount.
Post-Secondary Education Students – Students who are enrolled or have been accepted into college are eligible to buy from the education store.
Parents of Post-Secondary Students – Parents who are purchasing on behalf of their child who is enrolled or has been accepted into a public or private college are also eligible for the discount.
How to Claim Your Apple student Discount from the Education Store
If you're eligible for the discount, all you have to do is visit the Apple for Education website. If you're in the US, visit Apple's US Education Store and if you're a UK resident, visit Apple's UK Education Store.
The website highlights the current deals available for students, lecturers, and employees. All you have to do is choose the device you want and then verify your student or staff status with UNiDAYS. To sign up for UNiDAYS, you just have to enter your email address and password, name, institution, the subject of study, year level, and course length of stay. After getting your identity approved, you can then go ahead and purchase your device.
If you're having problems getting approved by UNiDAYS, you can call Apple on 0800 048 0408 in the UK, 800–692–7753 in the US or 133-622 in Australia for help. The customer service will guide you through the whole process.
How Much Discount Can You Get?
There is no specific percentage of discount announced on the Apple Education Store website but according to the prices listed, you can save up to 15% off of new Macs, iPads, and other accessories. For example, a regular MacBook priced $1299 can be bought from the education store at $1249 – that's $50 off of the original price. In Australia, an AU $1,999 MacBook can be purchased for AU $1,829, saving you AU $70.
With a student discount, you can buy a MacBook Air starting from $849 or a MacBook Pro at $1249. iPad, on the other hand, are available from $309 (US) / £321.60 (UK) / AU$439 (AU). Aside from these devices, you can also buy accessories like airpods, earphones, headphones, cases, and cables using your student discount.
How to Trade in Your Old Mac
If you have an existing Mac and you fancy buying a new one, you can trade your old Mac and get an Apple Store Gift Card or a Visa gift card that you can use to pay for your new device. You can trade in your Mac from 2009 or later, and the amount of credit will depend on the condition and model of your device. The amount of credit varies per device but here's an estimate of how much you can get according to Apple's Trade Up page:
You can get up to $1110 credit for a MacBook.
You can get up to $2500 credit for an iMac.
You can get up to $430 credit for a MacBook Air.
You can get up to $2500 credit for a MacBook Pro
You can get up to $1560 credit for a Mac Pro.
You can get up to $500 credit for a PC.
Students in the UK can also trade their old Macs from late 2006 onwards. You can trade multiple devices to get more credit, which you can use to buy a new Mac. Just the same, the amount of credit you can get will depend on the model and condition of the device you are trading for.
Here's a tip: keep your Mac in good running condition by cleaning up unwanted files and freeing up your RAM with Mac repair app. It helps boost your Mac's performance and eases up the load on your hardware.
You can get an estimate of your device's trade-in value by going to the nearest Apple Store where you'll get instant credit. You can also get an estimate online and then send in your device for free. Once received, Apple will send you your Apple Store Gift Card through email.
How much credit can you get for your device? According to the Mac Trade-Up page for the UK, the estimated trade-in values are:
You can get up to £335 credit for a MacBook.
You can get up to £230 credit for a MacBook Air.
You can get up to £880 credit for a MacBook Pro
You can get up to £495 credit for an iMac.
You can get up to £845 credit for a Mac Pro.
With the Apple student discount, buying a new device means you don't have to break whatever savings you have. Students, teachers, and lecturers can now buy Macs without worrying about the price.
Give us some love and rate our post!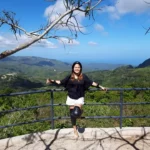 Stephanie is a wordsmith with a passion for technology. Although not a tech expert herself, Stephanie has a unique talent for transforming complex tech concepts into relatable and engaging stories. She brings her writing expertise to the tech world, sharing her insights and perspectives on the latest trends and innovations. With a love for storytelling and a knack for simplifying technical jargon, Stephanie's writing style makes tech accessible and relatable for readers of all backgrounds. When she's not writing, you can find her exploring her local coffee shops or getting lost in a good book.