Audiophile or not, you probably understand how it feels to be unable to turn the volume up as loud as you want without experiencing sound distortion. Be it for a room movie night or for an important business presentation, sometimes the built-in speakers of your Mac just don't cut it. That is the reason you often decide to get a set of external speakers to turn your computer into an ultimate entertainment system.
Unfortunately, even the best external speakers like Bose Soundlink experience problems, too. Sometimes, it won't connect when switched on. There are also times when it does not pair.
Nothing to worry, though. There are ways to fix the problem. We created this guide to help you resolve some of the most common problems associated with Bose Soundlink so you can enjoy the best listening experience. Listen up!
Bose Soundlink Won't Pair or Is Not Connecting to a Mac
There are many reasons why Bose Soundlink does not automatically pair with or connect to your Mac. However, regardless of what's causing your problem, know that you can easily fix it.
Follow the steps below on how to connect Bose Soundlink to a Mac, and you should be all set for a great listening experience:
Be sure your Mac is not currently connected to or paired with another Bluetooth audio device. If you are using a Mac-branded Bluetooth mouse or keyboard, you need not disconnect it.
Turn on Bose Soundlink.
Press and hold the Bluetooth button for five seconds. After that, the Bluetooth indicator will fade on and off every second. It will continue in that state for 20 minutes or until a Bluetooth connection is established.
On your Mac, click the Apple menu and click System Preferences.
Navigate to the Internet & Wireless Select Bluetooth.
The Bluetooth menu should pop up. Search for any available Bluetooth device by clicking the Set up new device button or the +
The Bluetooth setup assistant will then pop up. Select Bose Soundlink Wireless Mobile Speaker.
Click If you are asked for a pin code, use 0000.
If pairing is successful, click Quit to close the Bluetooth setup assistant.
Next, click Advanced in the Bluetooth If the Bluetooth menu is not available, do steps 3 to 5.
Select Accept Incoming Audio Requests or uncheck Reject Incoming Audio Requests. Click OK to continue.
Click Back to go back to the System Preferences
Go to the Hardware section and select
Navigate to the Output tab and select Bose Soundlink Wireless Mobile Speaker.
Close the menu by clicking the red x
Check if the Bluetooth connection has been successfully established by playing an audio file.
Bose Soundlink Won't Stay Connected to a Mac
Some Mac users are complaining that Bose Soundlink won't stay connected to their computer via Bluetooth. The device disconnects itself from their Macs whenever they try to play sounds. They tried resetting their Macs and the speaker, but nothing worked.
Well, the best way to resolve the problem is to follow these instructions:
Shut down your Mac.
Hold down the Power button while pressing the Shift + Control + Option buttons for ten seconds.
Release the buttons and switch on your Mac.
Connect Bose Soundlink again and check if the problem is fixed.
The four steps above will reset your power management settings, and hopefully, fix the problem.
Bose Soundlink Won't Connect When Powered On
If your Bose Soundlink speaker still does not establish a connection even when powered on, there are a few angles you can have a look into.
These are:
Speaker Settings – If your Bose speaker is not used within the first 14 days since it was bought, it will automatically enter into protection mode. To correct this setting, plug the speaker into an AC outlet and try establishing a Bluetooth connection again.
Bad Battery – If you have fully charged your speaker, then chances are you have a bad battery and you might need to replace it.
Bad Charge – Another possible reason why you are unable to establish a connection to your Bose Soundlink speaker is the charge. Be sure that your speaker's battery is sufficiently charged before establishing a Bluetooth connection.
Bose Soundlink Is Connected, But No Music Is Heard
Does the Bluetooth indicator of your Bose Soundlink speaker tell you that a connection is established but you cannot hear anything when you play an audio file? Here are a few possible problems:
Issues with Device Connection
Even if Bose Soundlink is suggesting that you have already established a connection with your Mac, the truth is, it might still be unpaired. Therefore, you should check your Mac's Bluetooth settings and double-check if you have really paired it with your external speaker.
Issues with the Speaker Settings
Another possible problem could be your Bose Soundlink's volume has been set too low or mute. Adjust the volume to verify if it is really the problem. If the volume of your Bose speaker is set to an audible level, check your Mac's volume and make sure it is correct.
Bose Soundlink Cannot Be Paired with a Mac
You already did everything, but you seem to be unable to pair your Bose Soundlink speaker with your Mac.
Fret not. Here's what you should do:
Check if you are running the most recent software on your Bose Soundlink speaker.
It is important that your Bose Soundlink speaker run the most recent software. You can verify this at Bose's support center.
If the software is up-to-date, you might have to perform a complete product reset. It can be easily done by holding the mute button for 10 seconds. After that, press the Power button to switch on your speaker. That's it!
Make sure the speaker is near your Mac.
Bose Soundlink speakers are generally designed to operate within a 30-feet range. Their performance can be affected if there are any metals or walls around the device. If you want to establish a connection with your speaker, move it closer to your Mac and keep it away from walls.
Final Words
A good set of speakers can definitely improve your listening experience with Mac. Whether it's for pumping up a private-pool party with background music while you're chatting or simply just for background noise to keep you up and alive while working, having a reliable set of speakers like Bose Soundlink can deliver the quality and volume you need. Just don't be discouraged when you encounter issues and problems. After all, they're minor problems that can be fixed.
What you should rather do is download and install Mac repair app. This amazing tool will help identify system problems that are causing your Mac to slow down and work inefficiently so you can work to fix them. It will also locate files and folders that take up a huge chunk of space on your Mac and help you clear space to give more room for new audio files.
What other problems have you had with your Bose Soundlink speakers? We're all ears if you want to share.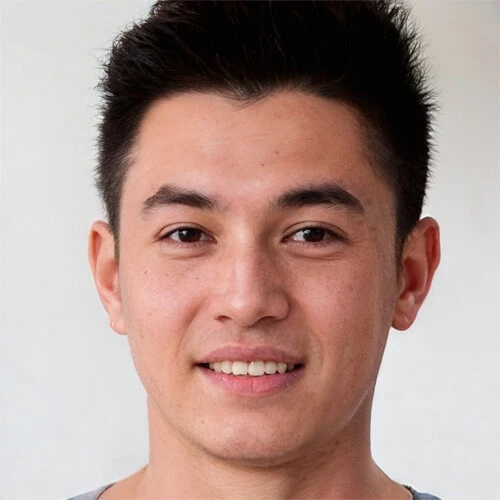 Vic is a search engine optimization expert, helping to optimize websites to make them more user-friendly. He's been in the industry for more than 10 years, and his work speaks a lot about his experience and expertise in the IT and digital marketing fields. 
Vic is the one in charge of keeping our website running smoothly and efficiently, to make sure that our readers have a wonderful experience while visiting the website. He's good at troubleshooting errors and fixing Windows issues that come up either when playing games or working on the computer. 
Vic is a certified gadget freak who feels the need to surround himself with cutting-edge technology. And this passion has helped him a lot in creating content that informs and guides users on using and troubleshooting the latest technology. He is an avid researcher who is always hungry for the latest news and updates on the most cutting-edge technology.