Most printers work well with Mac. Whether it's a single-function or a multi-function printer, wired or wireless, you could probably connect it to your Mac and use it conveniently. All you need to do is connect the printer via Bluetooth, cable, or macOS' wireless printing technology called AirPrint.
However, some Mac users reported getting error code -9923 on High Sierra whenever they try to scan something using their printer. This error is not limited to a specific brand and type of printer, signifying that the cause of the problem is macOS-related and not printer-related.
What Is Error Code -9923?
Error code -9923 is an issue that involves printers connected to computers that run macOS. According to reports, the printers worked fine and the printing function remained unaffected by the error. The problem appeared whenever they tried to scan a document or an image.
The error message reads:
An error occurred while communicating with the scanner. (-9923)
When this error appears, the printer completely fails to function and needs to be restarted. Wireless printers, on the other hand, also need to be reconnected to become functional again. Some users, however, reported that restarting the printer only caused them to get stuck in an error loop, causing significant inconvenience.
What Are the Causes of Error Code -9923?
According to the error message, it seems like there is a communication problem between the printer and the computer. Here are some of the factors that could interfere with the connection between your printer and Mac, causing error code -9923 to appear:
Loose cable
Damaged USB port
Virus or malware infection
Incorrect internet settings
Corrupted or outdated printer software
Power-related printer problems
This problem appears not only on High Sierra but other versions of macOS as well. Let us show you several ways to fix this printer problem by dealing with the common causes of error code 9923.
How to Fix Error 9923 on Mac
Before you directly try to resolve error code -9923, do some basic troubleshooting steps first to see if the problem would go away. Disconnect other computer accessories like external keyboard, mouse, speakers, or flash drives from your Mac. Make sure that the USB port and the cable you are using for the printer are in good working condition. Try using another port or another cable to check if there are any problems with these components.
Use Mac cleaning tool to delete junk files that might be blocking the connection between your printer and Mac. Restart your computer and printer to refresh both systems. Once you've completed these basic steps, you can then proceed with the solutions below.
Solution #1: Update Your Printer Software.
Most printers nowadays are plug-and-play, which means you don't need to install anything and they are ready to use once you plug them in. However, some software is still installed in the background, storing your settings and other printer-related data. To make sure your printer software or app is updated, do the following:
Click on the App Store icon found on the Dock.
Click on the Updates tab at the top menu.
Look for new software update for your printer, then click the Update button. You can also click Update All to install all available updates.
If you didn't find any update in the App Store, go to the manufacturer's website to check new updates for your printer. Make sure you have the correct model number to avoid downloading the wrong update. Install the update according to instructions, then check if the error has been resolved.
Solution #2: Reset Printer.
If you ever run into a printing problem such as error -9923, resetting the printing system on your Mac can help get it running smoothly again. macOS has a hidden feature you can use to clear out your list of devices and reset your printing preferences. To reset your printer, follow the steps below:
Click the Apple icon to launch the Apple Menu, then choose System Preferences.
Click Printer & Scanners.
Right-click on the name of your printer from the left-side menu, then select Reset printing system.
Click the Reset button to confirm.
Type in your admin password when prompted, then hit OK.
After this process, your list of printers and scanners should be empty.
Re-add your printer by clicking the (+) button at the bottom of the left-side menu.
Click on your printer from the list of options that appears.
Click the Add button to add your printer to your system.
Now you have a freshly added printer to your printing system. Try scanning an image or document to check whether it is working fine.
Solution #3: Reset SMC.
The System Management Controller or SMC is responsible for recognizing external devices that are plugged into its ports. If you're using a cable to connect your printer to your Mac, you might need to reset your SMC to get your printer working properly again.
To reset your Mac's SMC, follow these instructions:
Shut down your Mac.
If you have a removable battery, remove it then hold the Power button for five seconds.
If you have a non-removable battery, press and hold this key combination for 10 seconds: Shift + Control + Option + Power.
Release the keys. Re-install the battery if it has been removed.
Press the Power button again to boot up your Mac.
Once you have restarted your Mac, try using the printer again to see if resetting the SMC worked.
Solution #4: Edit Your Printer Settings.
One of the causes of error code 9923 is incorrect internet settings on your printer software. This is particularly true for wireless printers. For some reason, macOS has trouble connecting wirelessly with a printer that has IPv6 enabled.
To fix this error, you need to log into your printer's web interface to access the settings. Look for the network settings and disable any IPv6 settings. If you're using an HP printer, for example, switch to Enable IPv4 only instead of the default Enable both IPv4 and IPv6.
Close the web interface, restart your router, and then restart your printer to see if the error has been fixed.
Summary
Printers have made it easier to scan images and documents, then save them directly to Mac. But because of error code -9923, some users recently find it impossible to use the printer's scan feature. If restarting your printer and your router does not work, you can try the above fixes to deal with error code -9923 on Mac and get your printer functioning properly again.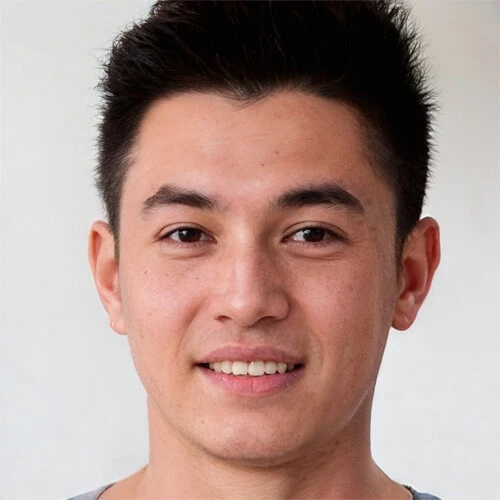 Vic is a search engine optimization expert, helping to optimize websites to make them more user-friendly. He's been in the industry for more than 10 years, and his work speaks a lot about his experience and expertise in the IT and digital marketing fields. 
Vic is the one in charge of keeping our website running smoothly and efficiently, to make sure that our readers have a wonderful experience while visiting the website. He's good at troubleshooting errors and fixing Windows issues that come up either when playing games or working on the computer. 
Vic is a certified gadget freak who feels the need to surround himself with cutting-edge technology. And this passion has helped him a lot in creating content that informs and guides users on using and troubleshooting the latest technology. He is an avid researcher who is always hungry for the latest news and updates on the most cutting-edge technology.