Having a long battery life is one of the qualities of a good Mac. More power means that more tasks can be completed. According to Apple's website, a new MacBook can last up to 10 hours of web browsing, iTunes movies playback, and other light tasks. A single charge can even last up to 30 days of standby time. But these estimates differ greatly from the actual performance because different tasks consume different amounts of battery life.
Another factor that contributes to Mac's poor battery life is the Mojave battery draining issue. Several users have reported that their Mac's batteries were draining faster even though the computer is in sleep mode.
According to reports, users experienced an average of one to two percent battery drain per hour of the Mac sleeping. The rate of draining is higher on older Mac models, with up to 30 to 50 percent loss in some cases. Users noted that the issue of battery drain while sleeping happens even if there are no apps or processes that are running.
The Mojave battery draining issue has affected quite a number of Mac users who upgraded to Mojave, but not all users have noticed their battery drain while sleeping. Those who did notice experienced a drastic drop in battery life during sleep mode, so they were able to determine that something was wrong.
What Is Sleep Mode?
Sleep mode or standby mode is an energy-saving setting on Mac designed to give your computer a quick rest without shutting it down completely. It also allows users to get back to what they're doing quickly. You can put your Mac to "sleep" by closing the lid or choosing the Sleep option in the Apple Menu.
Sleep mode is not an actual power-off mode because it still uses some power. The RAM must stay working for the sleep mode to work, which consumes energy, albeit very slowly. And if the Power Nap feature is turned on, your Mac has to wake certain applications up to keep some tasks running, which also consumes power. So it is easy for users to attribute the power loss to running processes during sleep mode.
However, if the battery consumption is huge during sleep mode, then there might be something wrong somewhere. Users have associated this problem with Mojave because their batteries were new and the problem started happening after they installed the new version of macOS. Apple has yet to confirm the Mojave battery draining issue, so the affected users might have to wait for several months before an official patch is released.
In the meantime, you can use this guide to minimize the battery drain while sleeping by tweaking some system and power settings on your Mac.
How to Deal With MacBook Pro's Drain Battery While 'Sleeping'
Before jumping to the fixes, it is important to make sure that the problem is not caused by the battery itself. To check your battery's health, follow these steps:
Hold down the Option key, then click the Apple logo at the upper-left corner of the Desktop.
Choose System Information.
Expand Hardware by clicking the downward arrow beside it.
Select Power.
On the right, you'll see information regarding your battery.
Look at the Cycle Count under Health Information. According to Apple, a MacBook Pro can complete 1,000 charge cycles. A healthy battery should have less than 1,000 cycles and should have Normal as Condition. If not, you'll see Replace Soon or Service Battery instead.
If you have a healthy battery and no other apparent issues that may cause rapid power loss during sleep mode, then the culprit is most likely macOS Mojave. In this case, you can use the tips below to prevent your Mac's battery from draining faster.
Tip #1: Clean Up Your macOS.
Deleting junk files using Mac repair app can get rid of elements that might be causing your Mac's battery drain. This tool also optimizes your system, minimizing your computer's energy consumption in the process.
Tip #2: Reset SMC on Your Mac.
One of the functions of the System Management Controller or SMC is battery management. To reset the SMC, follow the instructions below:
Shut down your Mac by clicking the Apple logo > Shut Down.
Press Shift + Control + Option on the left side of the keyboard, then press Power. For Mac with Touch ID, the Touch ID button serves as the Power button.
Hold this combination for at least 10 seconds.
Release all keys, then press Power again to reboot your Mac.
If your Mac has a removable battery, you just need to remove it and hold the Power button for five seconds. After that, put the battery back and turn on your Mac.
Tip #3: Turn Off Power Nap.
As mentioned above, Power Nap keeps certain applications running even though your Mac is in sleep mode. For example, downloading updates, syncing emails, updating calendars with new events, creating Time Machine backups, and updating iCloud are done even when your device is on sleep mode. These processes consume power, contributing to the battery drain while sleeping.
Follow the steps below to turn off the Power Nap feature:
Access your Mac's System Preferences under the Apple menu.
Click on Energy Saver.
Uncheck Enable Power Nap and Wake for Wi-Fi network access.
Close Energy Saver.
Tip #4: Set Hibernatemode25 as Default.
There are three default sleep modes your Mac can fall into, depending on the model and the year they were made. These modes are:
Normal sleep (Hibernatemode 0) – This mode leaves the RAM powered on so you can quickly wake up and get back to what you are doing immediately after.
Hibernation (Hibernatemode 1) – The startup disk creates a copy of the information from your RAM before turning it off during sleep. Start up time is a bit longer because the data has to be copied back to the RAM.
Safe Sleep (Hibernatemode 3) – This mode is called safe sleep because it copies all of the content of your RAM, preventing data loss. The RAM also remains turned on, making the wake up process faster.
However, there's a fourth type of sleep mode that was designed to prevent battery draining during hibernation: Hibernatemode25. You need to enable this via Terminal because it is never enabled by default. Hibernatemode25 is seldom used because it takes longer for your Mac to wake up from this sleep mode. So before you decide to turn this on, consider your priorities first.
To set Hibernatemode25 as your default sleep mode, follow the steps below:
Open Terminal from the Utilities folder.
Type in this command in the Terminal console: sudo pmset -a hibernatemode 25.
Hit Enter.
Next, set your Mac to enter hibernation after 60 seconds by typing these commands:

sudo pmset -a standby 1
sudo pmset -a standbydelaylow 60
sudo pmset -a standbydelayhigh 60

Make sure to type in these lines one by one, then press Enter after each line.
Additional Tips
This Mojave battery draining issue is a waste of energy resources, especially for people who need to complete lots of tasks and have no access to a power source. Imagine bringing out your Mac for a group project or meeting, only to find out that you only have 50 to 70 percent battery left after charging it full the night before.
Aside from the fixes listed above, here are some additional tips to help you maximize your battery life:
Dim down your screen brightness.
Enable Energy Saver under System Preferences.
Turn off Bluetooth, Wi-Fi, and Location Services when not in use.
Minimize effects by reducing motions and transparency under Display.
Keep your apps and macOS updated.
Close apps that are not in use.
It might take some time for Apple to come up with a fix for this bug, so you might want to do these DIY solutions to maximize your battery life and mitigate battery drain while sleeping.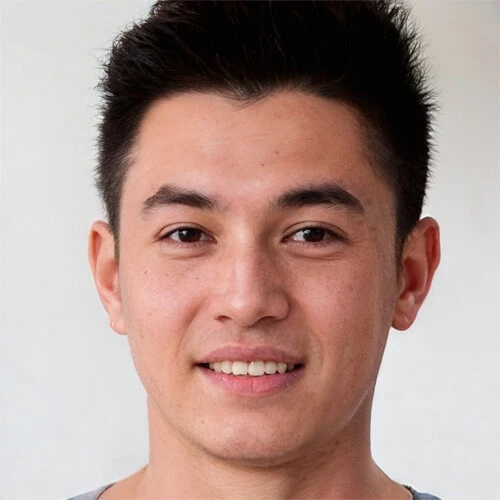 Vic is a search engine optimization expert, helping to optimize websites to make them more user-friendly. He's been in the industry for more than 10 years, and his work speaks a lot about his experience and expertise in the IT and digital marketing fields. 
Vic is the one in charge of keeping our website running smoothly and efficiently, to make sure that our readers have a wonderful experience while visiting the website. He's good at troubleshooting errors and fixing Windows issues that come up either when playing games or working on the computer. 
Vic is a certified gadget freak who feels the need to surround himself with cutting-edge technology. And this passion has helped him a lot in creating content that informs and guides users on using and troubleshooting the latest technology. He is an avid researcher who is always hungry for the latest news and updates on the most cutting-edge technology.