Your HomePod is a fabulous smart speaker that does more than blast your favorite music and podcasts. Dubbed by its maker Apple as "the new sound of home," the HomePod is a speaker that adapts to its location and delivers high-fidelity audio no matter where it is playing.
But it also works in tandem with Apple Music and Siri to create whole new experiences and interactions at home. Did you know that Siri on HomePod, for instance, can help you find your missing Apple devices in the area?
Here's your quick guide to locate your device with Siri on HomePod.
How to Set Up and Use HomePod
First, let's learn to navigate the wonderful creation that is HomePod. To get started, consider this mini checklist:
Ensure that your Apple devices – your iPhone, iPad, or iPod touch – are updated to the latest iOS version.
On the iOS device used for setting up HomePod, ensure that you signed into iCloud with your apple ID. Make sure, too, that you turned on iCloud Keychain. Set up the two-factor authentication for your Apple ID as well.
Your iOS device should have Bluetooth turned on. It should also be connected to your home Wi-Fi network.
Ensure that the Home and Apple Music apps are installed on your iOS device. If either app is deleted, proceed to App Store and download it again.
Now, here is the straightforward process to set up HomePod:
Plug HomePod into power. Wait for a chime along with a pulsing white light to appear on the top of HomePod.
Unlock your iOS device. Afterwards, hold it next to HomePod. Tap Set Up when it appears on the screen of your iOS device.
Pick a room, enable Personal Requests, and then transfer settings in order to automatically set up access to your details on iCloud, home Wi-Fi network, and Apple Music, to mention a few. If a second HomePod is getting set up in the same room, you will find an option to use both speakers as a stereo pair.
Wait for the setup to finish. Soon, Siri will greet you and provide a few things you can ask her to do.
To check if the HomePod is already set up, open the Home app. Look for HomePod in the Home or Rooms tab. From here, you can manage all your HomePod settings.
Steps to Locate Your Device with Siri on HomePod
Your voice is Siri's command on HomePod, whether you want to play music or control aspects of your home system. Your iOS device does not even need to be present in order for you to use Siri. Simply say, "Hey Siri," followed with your request. Ask her a question, to control your home, or request your latest favorite song.
While HomePod users already know that Siri comes in handy for a wide variety of tasks, a few are yet to discover a specific ability she has. For anyone who uses Find my iPhone to track a missing or lost device, Siri on HomePod can be there to the rescue.
In a nutshell, you don't have to run to a web browser and sign in to Find My iPhone anymore. Instead, you can use your voice to ask help from Siri. Any Apple device linked to the same Apple ID as the HomePod can be found in no time.
First, learn to enable Find My iPhone, a setting that is central to this task. Follow these instructions:
Open Settings on your device.
Tap your Apple ID.
Choose iCloud.
Choose Find My Phone under Apps Using iCloud.
Next, enable it. Do this by moving the slider to green. When the popup appears and explains the feature, hit OK once you are done reading.
Your paired Apple Watch as well as AirPods are also automatically set up once you enable this feature on your iPhone. Note, however, that right now you still cannot find your AirPods via HomePod. To do this, use the Find My iPhone app.
Now, if you are a Mac owner and want it set up as well, then continue with these steps:
Click the Apple icon on the menu bar.
Choose System Preferences.
Select iCloud.
Mark the checkbox assigned to Find My Mac.
At the top, a popup will surface and explain the feature. Once you are done reading it, hit Allow.
Here's the exciting part. You can start to locate your device with Siri on HomePod with a few commands. Use a combination to play a sound on your misplaced device with Find My iPhone:
Hey Siri, find my iPhone.
Hey Siri, where's my iPod touch?
Hey Siri, I can't find my iPad.
Hey Siri, I lost my Apple Watch.
Hey Siri, find my Mac.
Final Notes
Remember that in order for Siri and HomePod to effectively locate your devices, they should use the same Apple ID as your HomePod. If there are multiple devices of the same kind that you are looking for (e.g., two iPhones), pick the exact device that is missing. Let Siri know.
What if your device is offline and cannot be located? Don't worry because Siri will inform you that this is the case. You can instead locate your device using the Find My iPhone or Find My Mac app. Get in the habit of maintaining your Apple devices, such as running a Mac optimizer tool regularly to scan and clean out junk files that get in the way of its smooth operations.
Have you tried using this nifty feature of HomePod? Let us know about your cool experience!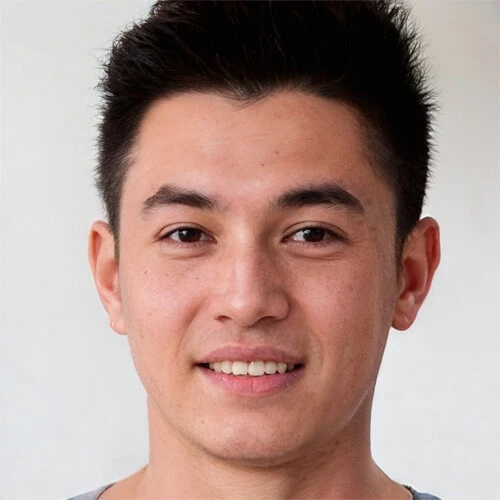 Vic is a search engine optimization expert, helping to optimize websites to make them more user-friendly. He's been in the industry for more than 10 years, and his work speaks a lot about his experience and expertise in the IT and digital marketing fields. 
Vic is the one in charge of keeping our website running smoothly and efficiently, to make sure that our readers have a wonderful experience while visiting the website. He's good at troubleshooting errors and fixing Windows issues that come up either when playing games or working on the computer. 
Vic is a certified gadget freak who feels the need to surround himself with cutting-edge technology. And this passion has helped him a lot in creating content that informs and guides users on using and troubleshooting the latest technology. He is an avid researcher who is always hungry for the latest news and updates on the most cutting-edge technology.