Mac's internal microphones are quite handy and more reliable than third-party external microphones. They can be used in daily applications like in Discord and Fortnite for communicating with gamers, as well as Skype for talking with business owners or distant relatives. So, when these microphones are not cooperating, we won't be surprised if Mac users easily get frustrated, right?
Now, if you are looking for ways to fix a microphone that is not working on macOS Mojave or other operating systems, then you've come to the right place. We created this post to provide you with the possible solutions to resolve any microphone problems with macOS so you can continue your communications with your colleagues, friends, and even relatives.
Mic Not Working After Mojave Update
If you suspect that your microphone got damaged after the Mojave update, then here are some possible fixes:
Solution #1: Configure the Microphone Settings.
Click the Apple button to open the Apple Menu.
Go to System Preferences.
Select Sound and double-click to open it.
Navigate to the Input
Select Internal Microphone if it's not the default device for sound input.
Try to speak into the microphone and see if the bars in the Input Level
If the bars are rising as you speak, then the microphone is working just fine. Otherwise, there is a problem with your internal microphone. If the bars are not moving, adjust the Input Volume to the maximum level.
Now, speak again in the microphone and observe if the bars are already moving in the Input Level.
Solution #2: Restart your Mac.
If your internal microphone is no longer responding or not working on your macOS Mojave, we suggest you reboot your computer. Allow it to start fresh and check if the microphone works. To restart, simply click the Apple button to open the Apple menu. After that, choose Restart.
Once your Mac has restarted, try using your microphone and see if it is already working. If not, try the next solution.
Solution #3: Reset the PRAM of your Mac.
The Perimeter Random Access Memory or PRAM is sometimes the reason why your microphone is not working. This component is responsible for many configurations and settings on your Mac, including the alarm clock settings, serial port definitions and configurations, mouse scaling, monitor depth, disk cache, and speaker volume.
As you can see, it's a hardware thing. But resetting it sometimes fixes the problem. Here's how to reset the PRAM of macOS Mojave:
Switch off your machine.
Now, switch it back on by pressing and holding the Power button and the Command + P + R+ Option
Release them together once you hear the startup sound or before the gray screen appears, else it won't work.
Allow your Mac to normally reboot. You should have successfully reset your Mac's PRAM.
Lastly, reconfigure your microphone settings. To do that, refer to the first solution.
Test the microphone.
Solution #4: Create a new user account.
If the first three solutions did not work, then the microphone issue might have something to do with your user account. And if that is the case, you might need to create a new user account on your macOS Mojave. Here's how:
Click the Apple button to open the Apple Menu.
Select System Preferences -> Users and Groups.
Log out of your current account and create a new one.
Log in with it. Do not switch to another account as it will not work.
Skype Microphone Not Working in macOS Mojave
Are you in the middle of an important meeting and your microphone suddenly does not work? Are you in a serious conversation with a distant friend when an error message appears telling you that your microphone is no longer responding? Don't worry. We have solutions for you.
Navigate to your Dock and select System Preferences.
Select Security & Privacy.
Navigate to the Privacy
Select
Allow Skype to access your microphone.
Confirm the change by unlocking the padlock.
See if the problem persists.
If the steps above do not work, chances are, Skype might be experiencing issues with macOS Mojave. To troubleshoot the problem, try following the steps below:
Sign out of Skype.
Open
Navigate to
Right-click on the Skype
Click Move to Trash.
Try to restart your Mac.
Download and re-install
Check if the microphone issue still exists.
Still, if your microphone is not responding on macOS Mojave, the problem might be with your hardware. So, the best thing you can do is to seek Apple Support. Better yet, go to the Apple Store and speak with an Apple Genius. He or she can give you clear and concise solutions for your microphone problems.
If All Else Fails, Then
Did the Apple Genius suggest replacing your internal microphones? Well, it can be a costly and time-consuming process. And if you have an important call to take, you cannot afford to wait a few more days. So, your best temporary option is to use an external microphone.
Depending on the type of external microphone you currently have, it will connect to your Mac in various ways. Even so, all connections will use the same port: the USB port.
Among all types of external microphones, the easiest to connect to your Mac is a USB microphone. You just have to plug it directly into an open USB port and you're done. This type of microphone already has a built-in pre-amplifier chip into its chassis, allowing it to support audio and output digital signals.
In Conclusion
Microphone problems on your macOS Mojave aren't really that bad, unless the mic needs total replacement. With the solutions we provided above, you should be able to fix any microphone issues by yourself in no time.
Just to be sure that no other apps, files, or system errors can trigger a microphone problem on your Mac, we suggest you install Mac repair app. This tool will optimize and clean your Mac to ensure it performs efficiently and well.
Are you experiencing other microphone problems with your macOS Mojave? Let us know about them below.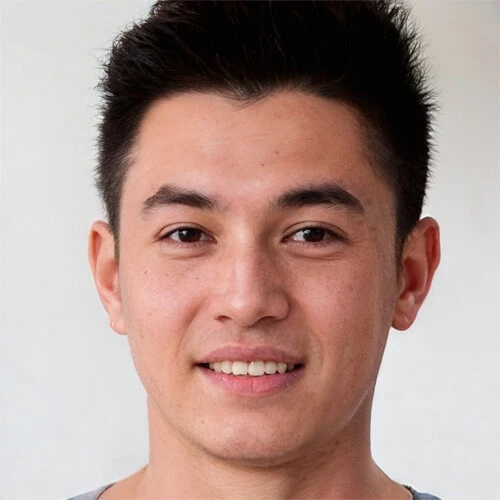 Vic is a search engine optimization expert, helping to optimize websites to make them more user-friendly. He's been in the industry for more than 10 years, and his work speaks a lot about his experience and expertise in the IT and digital marketing fields. 
Vic is the one in charge of keeping our website running smoothly and efficiently, to make sure that our readers have a wonderful experience while visiting the website. He's good at troubleshooting errors and fixing Windows issues that come up either when playing games or working on the computer. 
Vic is a certified gadget freak who feels the need to surround himself with cutting-edge technology. And this passion has helped him a lot in creating content that informs and guides users on using and troubleshooting the latest technology. He is an avid researcher who is always hungry for the latest news and updates on the most cutting-edge technology.