Reading time:
5
Minutes
FaceTime has become a popular communication option for most Mac users. The feature relies solely on the built-in camera of Apple devices. So it is safe to say that FaceTime will not work if your Mac's camera encounters a problem. Thankfully, the built-in camera on Mac is usually reliable and provides high-quality videos.
With that said, some MacBook users reported that they couldn't use the camera on MacBook Pro, especially after upgrading to macOS Mojave. If you have encountered the same problem, then you are probably wondering why your Mac, while running such a robust OS, would still struggle to initialize FaceTime. Well, there are many reasons as to why your Mac's camera isn't working as it should.
How to Find Out Why MacBook Camera Crashes Continuously?
If you have trouble getting your camera working in certain apps after upgrading to Mojave, the issue could be related to the new security measures that came with the latest macOS version. In the previous macOS versions, applications did not need to ask for your consent before gaining control over your camera. As part of cementing security in Mojave, Apple introduced a new privacy feature that requires applications to seek for your permission before accessing the built-in camera and other things.
Whenever the built-in camera on MacBook crashes, most people assume it is a hardware-related problem. In reality, camera issues on Mac are mostly inconsequential. So you shouldn't panic if you can't connect to your camera or if it crashes during a video call. You can solve the problem by restarting the Mac. This strategy often works for minor camera-related complications. But if the problem persists, then this troubleshooting guide will help you to resolve the camera issue in Mojave.
How to Fix MacBook Camera If It Keeps Crashing?
Fix 1: Force Quit AppleCameraAssistant and VDCAssistant
If restarting your Mac didn't solve the problem, consider force-restarting AppleCameraAssistant and VDCAssistant. You can accomplish this task by using the command line option. To force quit AppleCameraAssistant and VDCAssistant, follow the steps below:
First, close all the applications that might use the built-in camera.
Launch Terminal directly from the Spotlight, then enter this command line: sudo killall VDCAssistant. After that, hit Enter.
Don't exit the terminal; instead, enter this code to the terminal: sudo killall AppleCameraAssistant. Alternatively, you can enter both commands in a single line by using this syntax: sudo killall VDCAssistant; sudo killall AppleCameraAssistant.
When prompted to enter a password, please insert the Administrative password and complete the process.
Re-launch the application you were using before the crash and see if the problem persists.
Fix 2: Adjust Camera Settings
As with many new features, sometimes applications that depend on your camera may not work as expected, probably because the permission request wasn't made or maybe you chose the Don't Allow option without knowing. To identify if the issue is app-specific, try launching different applications that use the built-in camera, which include FaceTime, iMovie, and Skype. If the camera works perfectly in some applications, then you will know the affected applications are to blame. Fortunately, most of these applications have an option to adjust camera settings. If the problem still persists even after making necessary adjustments to camera-dependent apps, then your Mac's camera may be incompatible with the affected applications. A better solution is to update them.
Fix 3: Identify If There Are Software Conflicts
Typically, the built-in camera on Mac detects only one application at a time. So if you are running several apps that use the built-in camera, that could be the reason the camera on MacBook keeps crashing. Rebooting your Mac usually resolves this problem.
Fix 4: Reboot your Mac
Restarting the Mac can resolve most camera-related issues. However, what it really does is close your session. Unlike a Mac shutdown, it neither clears the RAM nor ends active processes. So, the main culprit may still be active after restarting your Mac. To reboot the Mac, go to the Apple menu and choose Shut Down. After that, turn on your Mac and see if it solves the problem.
Fix 5: Update Your Applications
Sometimes your Mac's built-in camera may not work because it is not compatible with certain applications. You can resolve the compatibility issue by updating your outdated applications in the App Store to their correct versions. Besides updating your software, it is also important to update your operating system to the latest version. It is possible that the Apple team has identified the glitch you are grappling with and has already solved it in the most recent update.
Fix 6: Identify Hardware Issues
If you still can't use the built-in camera on MacBook Pro even after trying the above fixes, then the problem could be hardware-related. Though rare, a hardware problem is complex and usually requires technical knowledge. But you can still troubleshoot hardware issues through these steps:
Go to Applications and select Utilities Folder > System Information > Hardware.
Within the Hardware section, select USB > Built-in iSight.
Check here if your iSight camera is detected. If that is not the case, reboot your Mac and check if the problem persists.
Fix 7: Quit All Camera-Dependent Applications Using the Activity Monitor App
If, until now, you have not resolved the issue, then our last suggestion is to force quit the process from the Activity Monitor. Here is how to do it:
Close all applications that use the built-in Mac camera.
Go to Applications > Utilities Folder.
Next, select Activity Monitor and click on the Process Name option to sort the list in alphabetical order.
Look for VDC Assistant and tap to open it.
After that, close the program by clicking on X and see if the camera works.
Helpful Tip: Clean Your Mac and Make It More Secure
In most cases, the MacBook camera crashes continuously because of minor bugs. To resolve such issues, you can scan your system for errors with the help of a reliable Mac repair tool. A virus attack, system failure, and corrupted files could interfere with the normal functioning of your Mac. To avoid the menace, we highly recommend using a tool like Outbyte macAries. It is an exceptionally powerful software tool that can scan for and clean up all types of junk on your Mac.
Wrap-Up
While it's tricky to identify what causes your Mac's camera to crash, fixing the problem is usually hassle-free. In fact, most camera-related problems on Mac are rarely threatening. Hopefully, you can now use the built-in camera on your MacBook. Don't forget to share your experience in the comments section.
Give us some love and rate our post!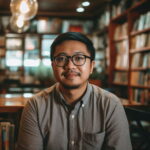 Vic is a tech enthusiast who loves to be up-to-date with the latest and greatest technology in the world. He creates content that educates and helps users with their tech-related questions. Vic manages our website to ensure that our readers have a seamless experience while browsing. He excels in troubleshooting errors and resolving Windows issues for gaming and work purposes.