It is human nature to want to preserve precious moments and the best way to capture them is through video. But as the data storage technology advances, people would want to convert their saved content to the new format to protect it.
For example, we've all seen how wedding videos in the '90s that were saved in VHS format were converted to DVD when the latter become obsolete. This is not only true for wedding videos, but all other video content that people want to preserve like their daughter's 18th birthday ball, their favorite NBA games, their child's first steps, or their favorite movies.
DVD discs are seldom used now because the era of portable storage has begun. Data is now often saved in USBs, OTGs, and portable drives. As such, people are now extracting the contents of their DVD discs and save them to a USB drive or a portable disk.
Videos are usually saved as VOB files in the VIDEO_TS folder of the DVD. Aside from the video file, the VIDEO_TS folder also contains audio, subtitles, DVD menu, and other navigation files related to the video. VOB videos are formatted using the MPEG-2 system and can be played back by major video playback apps.
However, converting or extracting a VOB file can lead to corruption or damage in the resulting video file. When the video file is corrupted, it can't be played back and you'll get an error message instead. The error messages vary depending on the video playback program you are using, but here are some of the common notifications you might encounter:
Windows Media Player encountered a problem while playing the file.
Can't open (video file). Unknown format or file corrupted.
Can't play.
Try playing something else. This item's file format may be unsupported, the file
extension may be incorrect, or the file may be corrupted.
The movie could not be opened.
An invalid public movie atom was found in the movie.
What Causes VOB Files to Be Corrupted?
VOB files can get corrupted for various reasons, including:
A damaged DVD disc
An interrupted or incomplete extraction process
Accidentally deleted files
File system corruption
Virus or malware infection
Copyright protection
Repairing a corrupt VOB file is a lot easier when you know the cause of the error. To make sure you fix your unreadable VOB file successfully, follow our guide below.
How to Repair a Corrupt VOB File
What to do about a corrupt VOB file? The first step to fix an unreadable VOB file is to check the DVD disc for physical damage. If the DVD has been damaged, it would be impossible to repair the VOB file. Power interruption during the extraction process can also lead to corruption, so make sure you have a stable power supply when extracting the VOB files.
Here are some fixes you can try to repair a corrupted VOB file:
Fix #1: Clean Up Your Mac.
Malicious software and junk files can corrupt files, such as VOB and other video files, on your computer. Make it a habit to clean up your system to prevent these unwanted elements from taking root in your computer and interfering with your processes.
Run your antivirus software to scan for possible virus and malware infection. If the results came up positive, get rid of the infected apps and files using the antivirus software. Next, delete junk files using an app such as Outbyte macAries.
Once you've cleaned up your Mac, create a backup of the VOB file you want to repair, just so that you have something to fall back to when the troubleshooting fails. Copy them to your Desktop or the Documents folder where you have easy access.
Fix #2: Change the File Type.
VOB files are essentially just MPEG files. Changing the extension of the VOB file to MPG might work. To do this:
Right-click on the VOB file you wish to open or repair.
Change the extension from .vob to .mpg.
Hit Enter.
Click Yes when a confirmation message appears.
Try opening your file using a QuickTime or VLC Media Player to see if it worked. If not, try the other methods below.
Fix #3: Use QuickTime to Repair the VOB File.
QuickTime, macOS' built-in video and audio playback app, has a repair function that can help restore corrupted video files. To do this:
Launch QuickTime, then click the File menu.
Choose Open File from the dropdown menu.
Select the VOB file you want to fix, then click the Open button.
A message will pop up saying that the file can't be opened because it is corrupted.
Choose the option to repair the file or to download the codec, if available.
If these options are not available and you only see the OK button, this means that QuickTime can't repair the file.
Fix #4: Use VLC to Repair the VOB File.
VLC Media Player is a popular video playback program that can open most video file types, even those formats that other video players can't play. It can even play video files that other programs claim to be damaged.
There are two ways to use VLC to deal with corrupted or damaged video files:
Method 1: Convert the VOB File.
Open VLC Media Player, then click Media > Convert/Save.
Choose the VOB file you want to open, then click Convert/Save.
In the Convert window, type in the filename you want to use for the converted video.
Choose your preferred codec from the profile list.
Click Edit Selected Profile, then hit the Start button.
The repaired file will now be saved using the new profile and filename that you specified.
Method 2: Replicate the File.
Create a backup of the video file if you haven't created one yet.
Change the file extension to .avi.
Launch VLC, then click Preferences > Input or Codecs.
Click Save.
Tick off Always Fix beside the Repair AVI files option.
Open the file you want to repair and VLC will automatically attempt to fix it.
Fix #5: Use a Video Repair Program.
For damaged or corrupted files that can't be fixed by QuickTime and VLC, you might need to use a third-party video repair app to deal with it. There are several video recovery tools available for macOS from the App Store, but make sure to choose the most reliable one. Install it on your Mac and see whether the software is effective. If not, you might need to try a few others until you find one that works.
Summary
VOB files should easily play using most video playback apps. But if the video files have been damaged due to some reason or another, you can try restoring it using video players with repair function, such as VLC or QuickTime. If these video players don't work, you can try video repair apps instead. Make sure, however, that you have a backup of your VOB files before repairing them.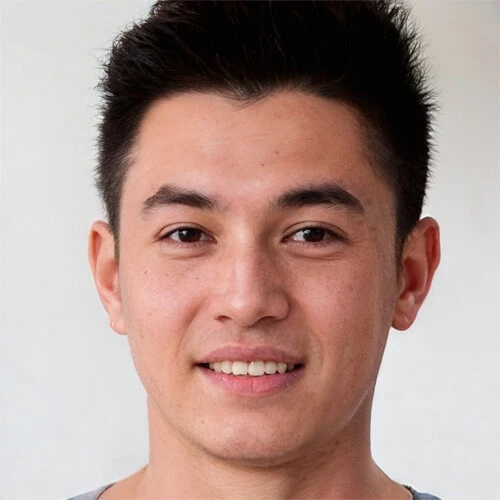 Vic is a search engine optimization expert, helping to optimize websites to make them more user-friendly. He's been in the industry for more than 10 years, and his work speaks a lot about his experience and expertise in the IT and digital marketing fields. 
Vic is the one in charge of keeping our website running smoothly and efficiently, to make sure that our readers have a wonderful experience while visiting the website. He's good at troubleshooting errors and fixing Windows issues that come up either when playing games or working on the computer. 
Vic is a certified gadget freak who feels the need to surround himself with cutting-edge technology. And this passion has helped him a lot in creating content that informs and guides users on using and troubleshooting the latest technology. He is an avid researcher who is always hungry for the latest news and updates on the most cutting-edge technology.