macOS updates are crucial to the stability, smooth performance, and overall security of your Mac. Most security patches are included in system updates so installing them is a must. Driver updates, app updates, and other software updates are also bundled together under Software Update.
Installing updates on macOS is very easy because you just need to go to the App Store or Software Update under System Preferences to keep all your apps and software up-to-date. You can even set up your Mac to automatically install future updates so you don't have to check every time.
Unfortunately, the update installation process is not as smooth as it is for others. Various errors can occur when you install software updates, and some of them even lead to further errors. Update failures can also cause a kernel panic, boot loop, or unresponsiveness on your Mac. These errors are generally easy to resolve because there is a lot of information about them on discussion groups and technology websites.
One of the not-so-common update installation issues is the error_7E7AEE96CA. There have been some reports of Mac users Getting Error_7E7AEE96CA on macOS Mojave and High Sierra. This is a special case of an update failure and only specific types of Macs can get this error.
What is the Error_7E7AEE96CA on Mojave?
Some Mac users reported getting Error_7E7AEE96CA on macOS Mojave, as well as High Sierra and Sierra when installing an important update. For Macs running Mojave, the particular update that's causing the error is the Mojave 10.14.6. But the error can also occur when installing other updates.
The error is usually accompanied by the following error message:
macOS could not be installed on your computer
Error_7E7AEE96CA
Quit the installer to restart your computer and try again.
Here are the different versions of the error message that you might encounter:
The pat /System/Installation/Packages/OSInstall.mpkg appears to be missing or damaged.
An error occurred installing macOS.
Storage system verify or repair failed.
An error occurred while verifying firmware.
When this Error_7E7AEE96CA appears, the user cannot proceed with the update and the installation leads to failure. There are even cases when the entire system crashed because of the error while others got a black screen with the error message written on it. Users are then forced to exit the installation process and try to find a solution to the problem.
Why is My Mac Getting the Error_7E7AEE96CA?
As mentioned earlier, this error affects a specific group of Macs, regardless of the macOS version running on it. The Macs that are getting the Error_7E7AEE96CA on macOS Mojave are those that have downgraded from Catalina. The system was initially upgraded to macOS Catalina, but for some reason, the users had to roll back to an earlier version of macOS. This also happens to users who were running Mojave and downgraded to High Sierra, or from High Sierra to Sierra.
This error can be caused by a corrupted system file that got damaged during the downgrade process. Something must have been broken somewhere during the downgrade, causing this error to appear whenever you install an upgrade.
Most of the users who got this error restored their previous version of operating system using their Time Machine backup, so it is also worth looking into this. Some system files from the previous macOS must have been left behind during the downgrade, causing your Mac to get confused and consider the update to be inconsistent with your software.
Other factors you need to consider include bad sectors on your hard drive, insufficient storage, unstable internet connection, and malware infection.
If you're getting the Error_7E7AEE96CA on your Mac, it is important to figure out what caused it so you know what to do. In this guide, we'll show you several ways to deal with this error so that you'll be able to install new updates on your Mac again.
How to Fix the Error_7E7AEE96CA on Mac
The first thing you need to do when you get this error is to restart your computer. There is a chance that the error was caused by a temporary bug, and rebooting your Mac should quickly resolve it. If you can't boot your Mac normally, boot into Safe Mode instead. Just press the Shift key when your Mac is restarting to boot into Safe Mode. This would help you isolate the issue and make troubleshooting a lot easier.
Once you're in Safe Mode, check out the following aspects as well:
Make sure you have enough storage space for the update, especially for major ones. You can click the Apple menu > About This Mac > Storage to find out if you have enough space on your hard drive.
Make sure that your date and time are correct. You can configure it to Set Automatically so you don't have to adjust every time.
Disable your security software temporarily. An overprotective security app could be preventing your Mac from installing the update.
Here are some of the steps you can try when you encounter the Error_7E7AEE96CA when installing updates on your Mac:
Solution #1: Clean Up Old System Files.
When you downgrade your operating system, it is normal for some files from the previous OS to be left behind. However, some of these files could confuse your present system processes and lead to errors, such as Error_7E7AEE96CA. When this happens, you need to get rid of the cache files from the previous macOS installation to avoid confusion. You can use a Mac cleaner software, such as Mac repair app, to ensure that all leftover files are deleted.
Solution #2: Reset the NVRAM.
The Non-Volatile RAM or NVRAM is a tiny chunk of memory that saves basic information like the date and time, screen resolution, and which disk to use during startup. If you're getting update failures, such as Error_7E7AEE96CA, resetting the NVRAM should help. To do this, follow the steps here:
Shut down your Mac.
Turn it back on, then press and hold the Command + Option + P + R keys immediately when you hear the startup chime.
Keep holding the keys until you hear the startup chime for a second time.
Release the keys and boot as normal.
Solution #3: Download the Combo Update.
If you're trying to download a single update, such as Mojave 10.14.6, wait for the combo update to be released and install that instead. You can download the Mojave 10.14.6 Combo Update using this link. Make sure to clear a good chunk of your disk space before downloading the update. Once you're done installing the combo update, you might be prompted to install other updates, but you should no longer encounter the Error_7E7AEE96CA on future updates.
What's Next?
Not being able to install important system updates can be troublesome. Aside from performance issues, you might also encounter security issues and other problems when running your Mac. If you encounter the Error_7E7AEE96CA when installing updates on macOS, just follow our guide above to get rid of the error and keep your Mac updated.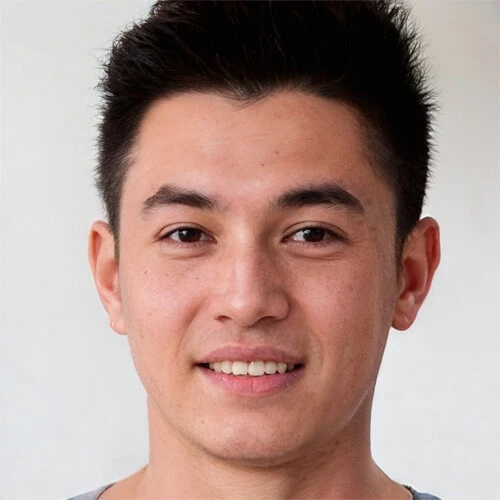 Vic is a search engine optimization expert, helping to optimize websites to make them more user-friendly. He's been in the industry for more than 10 years, and his work speaks a lot about his experience and expertise in the IT and digital marketing fields. 
Vic is the one in charge of keeping our website running smoothly and efficiently, to make sure that our readers have a wonderful experience while visiting the website. He's good at troubleshooting errors and fixing Windows issues that come up either when playing games or working on the computer. 
Vic is a certified gadget freak who feels the need to surround himself with cutting-edge technology. And this passion has helped him a lot in creating content that informs and guides users on using and troubleshooting the latest technology. He is an avid researcher who is always hungry for the latest news and updates on the most cutting-edge technology.