macOS Mojave was released by Apple with many interesting features, such as Continuity Camera and Dark Mode. It also has lots of optimization options, which unfortunately not everyone knows about.
If you are new to Mojave and you want to customize things to your liking, you can start with a Mojave login screen change. Below are some ways to customize your Mojave login or lock screen.
Change the Background Image of the Lock Screen
By default, Mojave has set the background image for the Desktop Screen and the Lock Screen to be the same. That means changing them should be easy and fast.
Before anything else, you need to decide on a good-quality background image. This image can make your screen look clear and crisp. Ideally, it should be in full-HD or at least in 4K resolution. After you've chosen a background image, follow these steps on how to change the login and lock screen background on Mojave:
Right-click on your desktop.
Choose the Change Desktop Background option. The Desktop & Screen Saver window should appear.
Navigate to the Desktop tab.
Select a background image from the list of available wallpapers.
Verify if the change has been applied. Lock your screen by clicking on the Apple menu and selecting Lock Screen. Alternatively, you can use the CTRL + CMD + Q shortcut keys. The new background image you selected should be what's on your lock screen as well. Otherwise, you need to redo all the steps.
Change Your User Account Photo
For macOS Mojave users, there are over 40 different photos provided by Apple for you to choose from as your user account photo. But if you don't like any, you can also set a custom one. Here is how you can change your user account photo:
Add or upload a photo if you want a custom one. If you're okay with the default photos provided by Apple, you can skip this step. Ideally, the user account photo should be square in size and should have a 700×700 pixel resolution. Save it under your Photos app.
Open the Apple menu and click System Preferences.
Select Users & Groups.
Click on the user account image. A photo selection menu should pop up.
Select a new user account photo. If you want to use the photo you just saved, scroll down to the bottom. It's usually added there. Once you've chosen one, click Next.
Adjust the slider to the right if you want to zoom in the photo. Once you're satisfied with the size, hit Save.
Verify if the change has been applied. Go to your lock screen by using the CTRL + CMD + Q shortcut key and check if your user account image has been changed.
Add a Text or a Message on the Lock Screen
Your MacBook is so compact that it can be conveniently carried around in the airport, café, or even in meetings. However, because it's so lightweight, there are times when you absentmindedly forget about it. In case somebody sees it, how can he identify the owner and return it to you?
One solution is to leave a custom text message on the lock screen. This way, anyone who is willing to return your MacBook will know how to reach out to you.
A custom text message is also a fun way to leave a message for your annoying sibling or a sneaky coworker. To set one, follow these steps:
Go to the Apple menu.
Choose System Preferences.
Click Security & Privacy.
At the bottom right portion of the screen, click the Lock icon. You will be prompted to enter your administrator username and password to unlock the add text setting.
Hit Unlock.
Navigate to the General tab and tick the box beside the Show a message when the screen is locked option.
Enter a custom text in the text field. Once you're done, click OK.
Finally, click the Lock icon to lock the setting back.
To verify if the custom message has been added, access your lock screen using the CTRL + CMD + Q shortcut key.
Add Password Protection Setting After the Screensaver Shows
Many Mac Mojave users prefer to use a screensaver. They then set their system to automatically enter sleep mode after a few minutes of not being used.
Although there is nothing wrong with that setting, it is noteworthy that the sleep mode or the screensaver won't activate the lock screen. This means anyone can quickly jump into your Mac and gain access to your system and files.
Because we don't want that to happen, we suggest that you set a password requirement on your Mac, so when it enters sleep mode or after the screensaver shows, it will ask for a password. To do that, follow these steps:
Go to the Apple menu.
Choose System Preferences.
Navigate to Security & Privacy > General.
Check the option next to Require password after sleep or screensaver begins. You may also choose a preferred time as to when a password will be required.
Click OK and close the Window. Now, you should be able to step away from your Mac without having to worry about theft or unauthorized access.
Customizing Mojave Made Easy!
With the tricks we listed above, customizing the login and lock screen on Mojave should be easy peasy. However, before you even make these customizations on your lock screen, we suggest you ensure your system is fast and efficient, so it does not lag or hang while you change the settings.
To do that, you need to download and install a [sc name="reliable-mac-cleaning-tool"]. With it, you need not perform manual checks on what's causing system errors that slow you down when doing login and lock screen customizations.
Be careful, though. If you perform a quick search online, you'd see a multitude of Mac cleaning tool options. While some are legit and credible, others are fake tools that are bundled with malware and viruses. Make sure you pick one that is trusted by experts.
If you come across other ways to customize the login and lock screen on Mojave, share them with us below!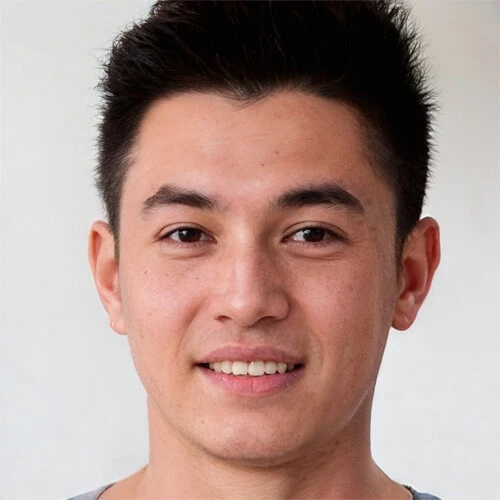 Vic is a tech enthusiast who loves to be up-to-date with the latest and greatest technology in the world. He creates content that educates and helps users with their tech-related questions. Vic manages our website to ensure that our readers have a seamless experience while browsing. He excels in troubleshooting errors and resolving Windows issues for gaming and work purposes.